Description
Featuring Andrew Winston, author of Green to Gold, Cindy Ortega, Chief Sustainability Officer at MGM Resorts International, and Greg Jason, Energy and Environmental Director at Cargill.
Your company may spend—and waste—millions of dollars each year on energy, and the total is even higher when you consider your supply chain, vendor, and logistics costs. Yet other than energy-intensive industries, most firms approach energy as merely a cost to be managed.
But energy now is climbing the corporate agenda, due to opportunities to reduce costs and provide an important differentiator. New research has shown that technologies are creating new choices in managing supply and demand and sustainable business practices.
On April 19, 2017, in a live, interactive Harvard Business Review event, a panel of experts will discuss the key steps in applying emerging best practices to create competitive advantage with energy. The panel will focus on frameworks for using energy strategies that drive business value, as well as on insights from leading companies about making those strategies operational. You will leave this event with a practical, actionable framework and best practices that can drive enormous business value.
This is an intimate, invitation-only event for select executives and your voice is critical to this discussion. Space is limited, so be sure to register today to secure your place on April 19.
After the event, you will receive a Key Learnings Summary which captures the main insights from the event.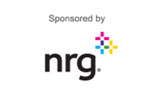 AGENDA*
8:00-8:55 AM Guest Check-ins with Light Breakfast
9:00-9:40 AM Featured Panel Discussion
9:40-10:00 AM Closing Questions and Answers
*This event will be broadcasted live from 9:00 - 10:00 AM
.
Greg Jason

Cargill

Energy and Environmental Director

Cindy Ortega

MGM Resorts International

Chief Sustainability Officer

Andrew Winston




Author