Description
This year the Hartford Business Journal will celebrate its' 25th Anniversary of news history. This commemorative event will honor the past, present, and future of the publication with a key focus on the clients, strategic partners, associations, and communities that have made the publication so successful. Join the Hartford Business Journal team, their clients, and friends, for a look back, and a look forward on the celebration of our thriving business community.
Event Information
Date: October 5, 2017
Time: 5:30pm-8:30pm
Location: The Hartford Club
46 Prospect Street, Hartford
Single Ticket Rate: $50.00
For questions about this event please contact Allison Williams at 860-236-9998 x122 or email awilliams@hartfordbusiness.com

Don't miss out! Click here to sign up for our free Daily E-Newsletters!
Sponsors:
Event sponsor(s)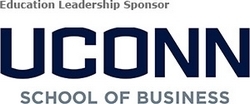 Section Sponsor(s):