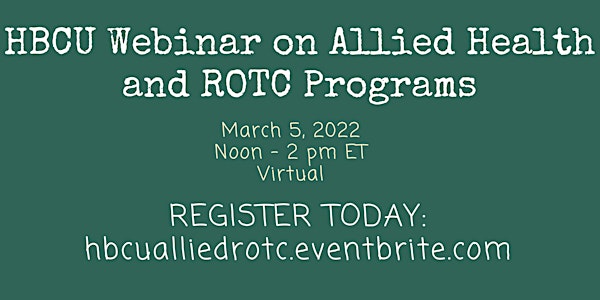 HBCU Webinar on Allied Health and ROTC Programs
Learn about Allied Health and ROTC programs at Historically Black Colleges and Universities
About this event
The HBCU Webinar on Allied Health and ROTC Programs is an opportunity for students, parents, educators, and youth leaders to learn about Allied Health and ROTC programs at HBCUs. Guests will engage in small group conversations with experts sharing their HBCU experiences and career successes. They will also learn about careers and scholarship opportunities.
This event is free and open to the public. Advanced registration is required.
Get the latest information on PGCAC programs, events, and activities. Visit our website and subscribe to our newsletter today!