Description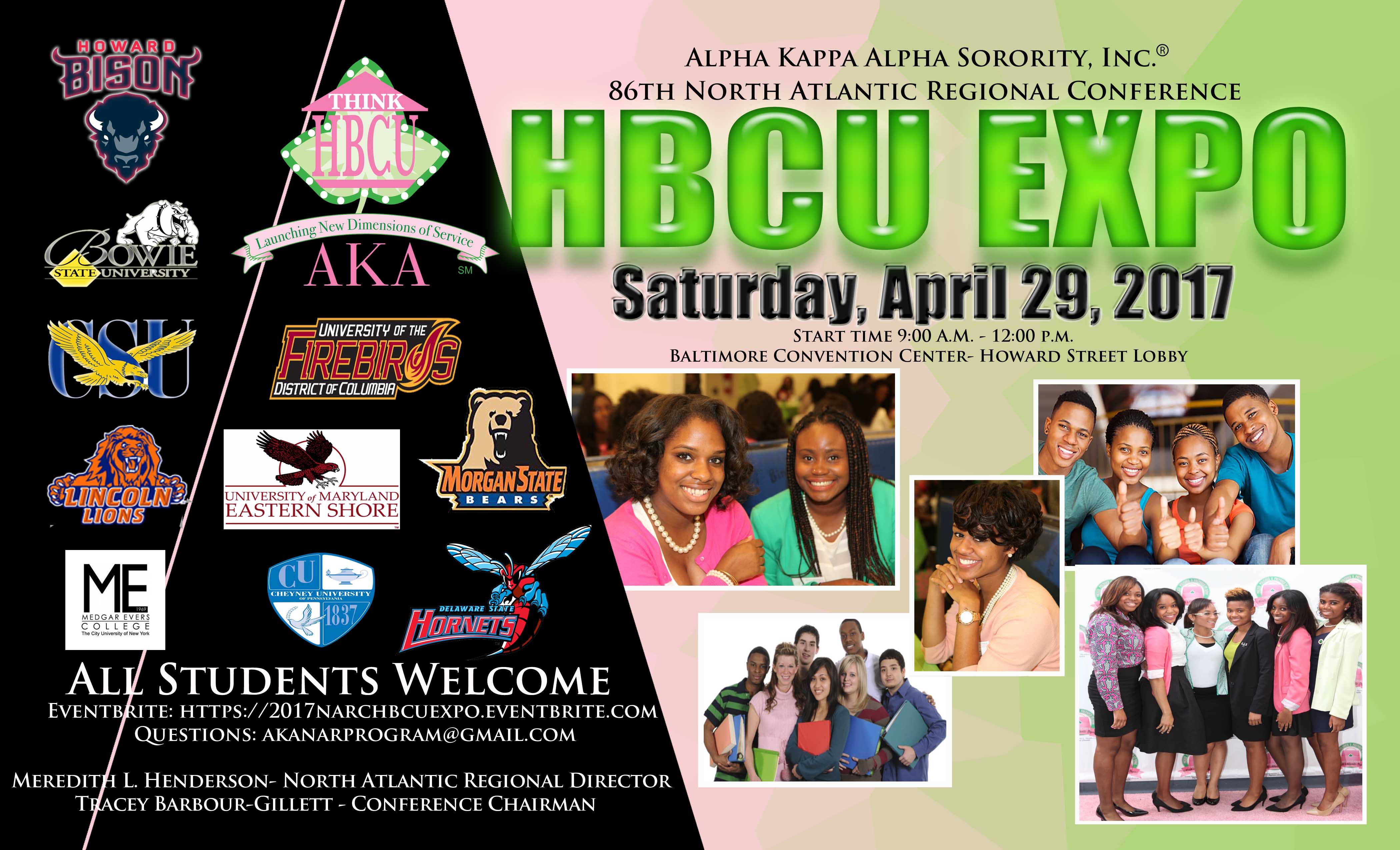 ---
Calling All Students!!!
Please join Alpha Kappa Alpha Sorority, Incorporated®, North Atlantic Region, on Saturday, April 29, 2017 from 9:00 am to 12:00 pm at the Baltimore Convention Center - Howard Street Lobby, Baltimore, MD for the HBCU Expo. Representatives from Historically Black Colleges and Universities (HBCUs) will share information connected to the admissions process, financial aid and student life for their respective institutions. There will be door prizes and light refreshments!!!
This event is FREE and open to the general public, so please attend with your friends and family!!
REGISTRATION DEADLINE: Saturday, April 15, 2017
Questions: AKANARPROGRAM@gmail.com