Location
Space Stage Studios - Outdoor Courtyard
455 N Wolcott
Chicago, IL 60622
Sample & vote for you favorite Modern, Traditional, and Experimental hazy beers (and their haze-free counterparts) from dozens of breweries.
About this event
Chicago Beer Society presents...
HAZY DAYS 3
Saturday July 23rd, 2022
1pm – 5pm
Space Stage Studios – Outdoor Courtyard
455 N Wolcott
Finally seeing some sunshine here in Chicago, so you know what that means… these warm, lazy days call for some cold, hazy brews!
Everything from modern hazy hop bombs to classic, traditionally unfiltered styles to more experimental offerings will be featured at this festival & competition celebrating all things haze.
Attendees will sample and vote for their favorites to crown the champions of Chicagoland from each of four categories:
Modern (Hoppy Haze: DDH IPA/DIPA, NEIPA, Hazy Pale Ale, etc)
Classic (traditionally unfiltered / hazy styles; zwickel, weizen, etc)
Experimental (wild, fruited, barrel-aged, lactose/milkshake/smoothie, etc)
Haze-Free (clear, clean, crisp beverages of various styles)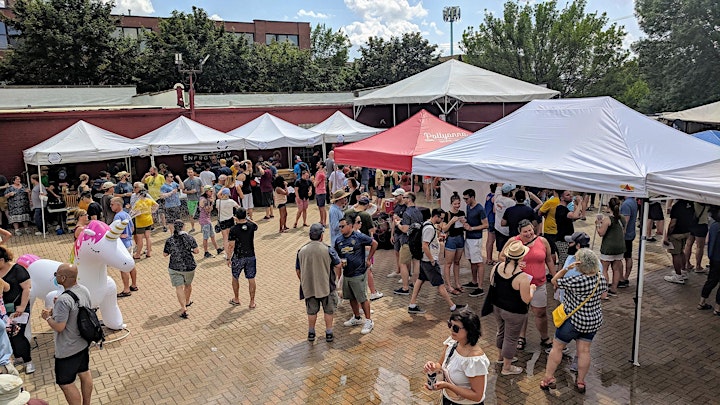 This is an outdoor rain or shine event - sales are final
Attendees must be 21 years or older
Admission includes souvenir tasting glass & samples from each brewery - food available for purchase
We recommend public transportation for all our events
Brewer participation may change due to circumstances beyond our control
Any updates to local health guidelines related to the pandemic will be followed