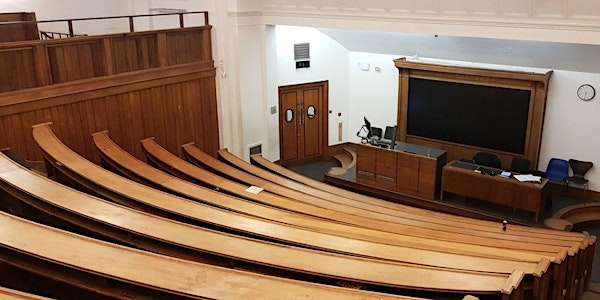 Hazlitt Society Annual Lecture: Professor Richard Cronin
'Preposterous Liberalism and The Liberal', Professor Richard Cronin (University of Glasgow).
When and where
Location
University College London Gower Street London WC1E 6BT United Kingdom
About this event
This year's lecturer, Richard Cronin, is emeritus professor at the University of Glasgow, and is the author of The Politics of Romantic Poetry (1981), Romantic Victorians: English Literature, 1824–1840 (2002), and Paper Pellets: British Literary Culture after Peterloo (2010), among many other works.
The Hazlitt Society annual lecture is part of a whole day of events at UCL, organized by the Hazlitt Society. You can register on this page to attend just the lecture (free), or sign up for the whole day here (registration fees apply).
*Updated location details: Gustave Tuck Lecture Theatre, UCL.*
Directions: https://www.ucl.ac.uk/~ucesswo/gustave_map.pdf