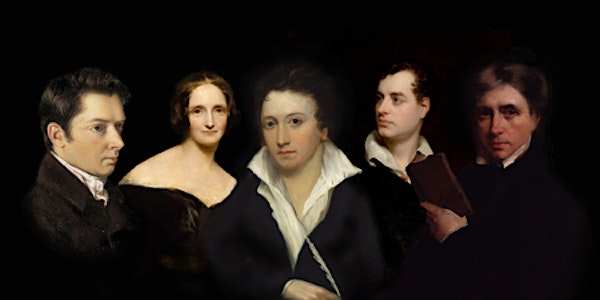 Hazlitt Day-School: The Liberal Bicentenary
Hazlitt Society Annual Day-School 2022: Bicentenary celebration of The Liberal, in collaboration with The Byron Society
When and where
Location
University College London Gower Street London WC1E 6BT United Kingdom
Refund Policy
Contact the organiser to request a refund.
Eventbrite's fee is nonrefundable.
About this event
The Hazlitt and Byron Societies are collaborating on a bicentenary celebration of the journalThe Liberal on Friday 16th and Saturday 17th September 2022.
The Liberal was a short-lived and ill-fated journal, edited by Leigh Hunt in Pisa and published by his brother John in London. It is often viewed as an enterprise which was falling apart before it even began. Percy Shelley's death, Thomas Moore's abstention, and Byron's eventual loss of interest doomed the project to just four numbers published between 1822 and 1823.
However, The Liberal still represents a collaboration almost unprecedented in English literature between five canonical writers: Byron, Hazlitt, Hunt, Mary Shelley, and Percy Shelley. It provided the first home to two small masterpieces: Byron's 'The Vision of Judgment' and Hazlitt's 'My First Acquaintance with Poets'. Although Shelley's 'Defence of Poetry' was not published in the journal as originally intended, his translations of Goethe were, along with important essays by Mary Shelley.
The Hazlitt Day-School at University College London on Saturday 17th will focus on The Liberal, aiming to give a flavour of all the contributors, an assessment of Hazlitt's contributions and an inquiry into the meanings of liberalism which evolved in the 1820s and which still resonate today.
The day event includes, and concludes with, the annual lecture. Registration is £20 or £15 concessions. Tea, coffee, and lunch included. If you wish just to attend the annual Hazliit lecture, this is free. Please register here if you only wish to attend the annual lecture.
*Updated location details: the whole day of talks will be in the Gustave Tuck Lecture Theatre, UCL.*
Directions: https://www.ucl.ac.uk/~ucesswo/gustave_map.pdf
Draft Programme
Morning Session
9.15-9.40am Arrival and registration, tea and coffee (provided)
9.40-10.00am The Liberal: an introduction to the journal (David Woodhouse)
10.00-10.15 Liberal: an introduction to the keyword (John Gardner)
10.15-10.45 Don Juan and The Liberal (Jane Stabler)
10.45-11.15 'On the Spirit of Monarchy' (Ian Haywood)
11.15-11.35 Coffee break
11.35-12.35 Panel session on transnational liberalism in the early 1820s (chaired by Roderick Beaton and featuring Lilla Maria Crisafulli, Maria Schoina and Will Bowers)
12.35-1.30pm Lunch (provided)
Afternoon Session
1.30-2.00pm A Liberal's Vision of Judgment? (Bernard Beatty)
2.00-2.30pm The Shelleys and The Liberal (James Grande)
2.30-3.00pm Guiseppe Molini, Leigh Hunt and The Liberal (Tim Webb)
3.00-3.20pm Coffee break
3.20-3.50pm 'My First Acquaintance with Poets' (Jon Cook)
3.50-4.05pm Readings from The Liberal (Gregory Dart and Uttara Natarajan)
4.15-5.15pm Annual Lecture: 'Preposterous Liberalism and The Liberal' (Richard Cronin)
5.30pm End and Drinks
For details of the Byron Society events on Friday 16th, see the Byron Society website. Please feel free to contact either the Hazlitt Society (hazlittsociety@gmail.com) or theliberalbicentenary@gmail.com for queries about the combined celebration.