Description
Tuesday, October 2, 2018
MFG Day Showcase, Presentation and Luncheon at
Valley Country Club, 79 Country Club Lane, Sugarloaf, PA
Join us for a morning of Networking, Learning and Celebration of Manufacturers in Northeastern Pennsylvania. Companies are invited to set up tables, trade show style, that showcase their products and services. Time has been incorporated into the agenda for participants to visit manufacturer tables, network, learn about what each other has to offer and help facilitate synergies, purchasing opportunities and collaborations among Pennsylvania manufacturers.
Agenda
9:30 am - 1:00 pm
9:30 - Registration
10:00 - Opening Remarks, Eric Esoda, NEPIRC President & CEO
10:15 - Manufacturing Showcase/Networking
11:00 - Keynote Address
11:45 - Manufacturing Showcase/Networking
12:30 - Closing Remarks & Lunch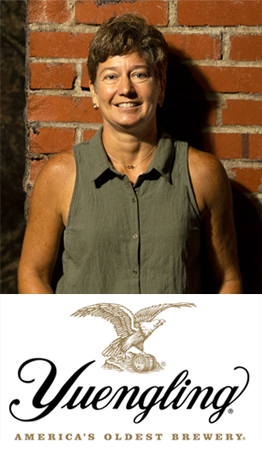 Keynote Presentation
The Future of America's Oldest Brewery and the Women Who Lead It
Jennifer Yuengling, Vice President of Operations, D.G. Yuengling & Son, Inc.
D.G. Yuengling & Son is family-owned since 1829. For five generations prior, the business has passed from father to son. What you may not know is that the sixth generation of the Yuengling family is four daughters – Jen, Debbie, Wendy and Sheryl. They have proudly worked alongside their father to carry on the family tradition of brewing good beer for everyday enjoyment. VP of Operations Jen Yuengling will share the story of America's Oldest Brewery including its survival during prohibition, the company's growth, its passionate fans and smugglers, and its commitment to the future.

Jennifer graduated from Bucknell University with a Bachelor of Science degree in Business Administration. Following graduation, she completed her MEd in Counseling Psychology from Lehigh University. After returning to her hometown of Pottsville, Jennifer joined the family business in 1996 and spent the next several years training throughout the operations departments. She received her Diploma Certificate from the Siebel Institute of Brewing Technology in Chicago, IL.
$40.00 – Event Admission for one, which includes breakfast & lunch.
$220.00 – Company Display Table without Electricity, Event Admission for two, which includes breakfast & lunch
$240.00 – Company Display Table with Electricity, Event Admission for two, which includes breakfast & lunch
Special Thanks to our Keynote Sponsor

About Manufacturing Day
MFG DAY is designed to amplify the voice of individual manufacturers and coordinate a collective chorus of manufacturers with common concerns and challenges. The rallying point for a growing mass movement, MFG DAY empowers manufacturers to come together to address their collective challenges so they can help their communities and future generations thrive. To learn more about MFG DAY, go to www.mfgday.com.
About NEPIRC
NEPIRC is a private, not-for-profit corporation that receives industry, U.S. Department of Commerce and Commonwealth of Pennsylvania support to work alongside regional small and mid-sized manufacturers on initiatives designed to increase their productivity, revenue and profitability, which ultimately create new manufacturing jobs. To learn more about NEPIRC visit www.nepirc.com or call 570-819-8966.