Description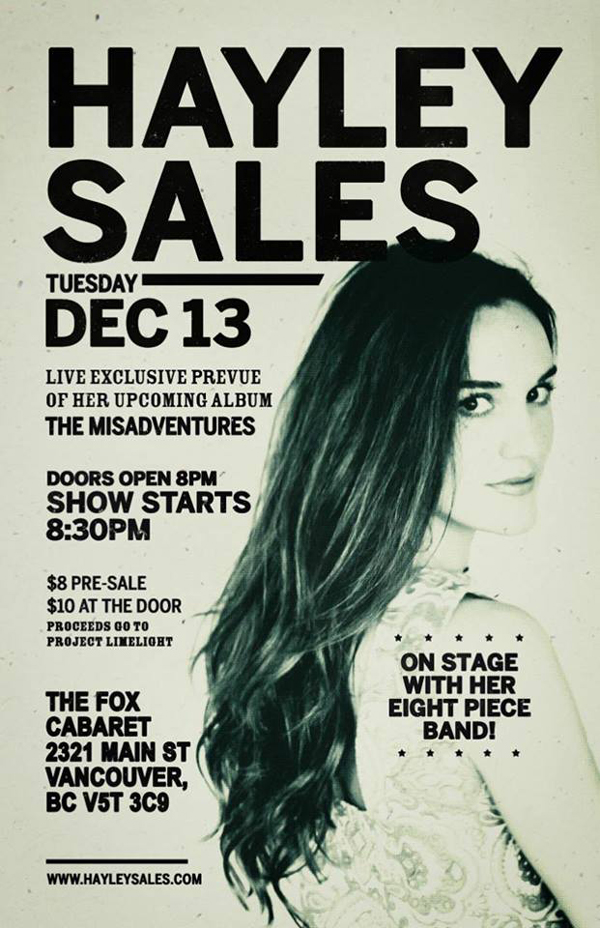 Come hear Hayley's new songs performed live, for the first time, before their worldwide release! With a horn section, strings, and all the rest, it's sure to be a fun night.

All proceeds will be donated to ProjectLimeLight!

Hope you can make it. Make sure to get your tickets in advance. The venue is rather intimate!