"hay qua!" mini-fest

Saturday, June 27, 2009 from 10:00 AM to 11:00 PM (EDT)
Event Details
ANNOUNCEMENT:
Due to unexpected support, we are now able to extend the regular registration price through the week! Woooop! But don't wait til the last minute - we're on our way to selling out! Hay!
HAY QUA. A mini-fest of inspirational talks, works, and performances from the nation's most innovative Vietnamese Americans. A room full of up and coming fashion designers, chefs, architects, photographers, bloggers, and film directors, among others. What they have to say may change the way you look at life.

From Angry Asian Man:
"[HAY QUA] is promising to be one of those
cool events you'll regret missing."
From Slant Eye for the Round Eye:
"Do these people ever sleep?! Cool!"
Photo courtesy of Kym Pham
FOR IMMEDIATE RELEASE
Top New York Bánh Mì Experts Participate in "Hay Qua!" Bánh Mì Tasting on June 27th!
New York City, NY (June 20, 2009) – The elusive best Vietnamese sandwich, or bánh mì for fanatics, of New York will be within reach on Saturday, June 27th at the Bitter End (Greenwich Village). Some of New York's top bánh mì creators are entering their wildly-popular masterpieces in the Tasting portion of "Hay Qua!" Mini-fest. The tasting will precede the decadent food-themed panel moderated by Serious Eats' Tam Ngo, speaking to the likes of Food Party's Thu Tran, An Nguyen Xuan of BEP, Food Blogger Mindy Lvoff, LUNCH blogger Yen Ha, and An Choi's Tuan Bui. Audience members will have the chance to savor the passion that goes into each layer, slice, and spread of this new foodie favorite.
Hungry fans can register to taste and judge the bánh mì, amidst the exhilarating line-up of creative Vietnamese American thinkers, dreamers, and champions on The Bitter End stage. Join the room full of bloggers, designers, architects, writers, chefs -- wide eyes, smiles, laughter, and that renewed sense of possibility and dreams. It's going to be a good Saturday.
As with all good things, tickets are going quickly due to popular demand and limited seating. Register today to save your seat, as you won't want to miss Tim Be Told bandmember Luan Nguyen, French-Vietnamese chef An Nguyen Xuan, Brooklyn Rail publisher Phong Bui, Obama campaign photographer Bao Nguyen, architect Yen Ha of LUNCH blog, filmmakers, singer/songwriters, among many others.
SPONSOR:
"HAY QUA!" SPEAKERS & PERFORMERS!


ADELE RAY, FILM

Ina Adele Ray, a.k.a. Adele, is a half-Vietnamese and half-American filmmaker and professional video editor residing in Brooklyn, New York. She recently produced Parallel Adele, with director
Adele Pham
, which has been frequently showing on the film festival circuit. Ms. Ray is currently working on the post production of an hour long documentary,
Lost Pictures
, that is a personal exploration that spans three wars, three continents, and her family's experience as a Vietnamese diaspora living in France and the US. Website:
www.adeleray.com
ALEX NGUYEN, JAZZ
14 years ago, Alex Nguyen picked up a trumpet and has yet to put it down. Alex has since performed on famous stages from the likes of the Kennedy Center for Performing Arts, to the Savannah Onstage International Arts Festival, and across Europe and Asia. Nguyen was also the winner of the International Trumpet Guild Jazz Competition and the Jamey Aebersold Award for Artistry at the National Trumpet Competition. Alex Nguyen just turned 24. Website:
www.alexnguyenmusic.com
www.aliwong.com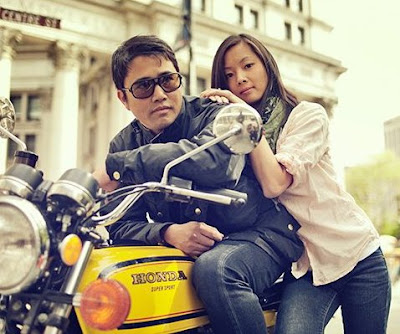 AN NGUYEN XUAN, 'BEP'
An Nguyen Xuan, born and raised in Paris, France, now finds his home in NY. His restaurant 'BEP' ('kitchen' in Vietnamese) opens exclusively on Mondays and shares its home w/ Simple Cafe, a cozy french eatery in Brooklyn. Xuan prides BEP on using natural ingredients as he serves Vietnamese staples like Pho, Hu Tieu, Cha Gio, and Banh Mi. Every week, An posts the menu for the upcoming Monday. We can't wait to see what he has next! Website:
www.beprestaurant.blogspot.com
AUDREY TRAN, ENVIRONMENT/ART
At the start of this year, Audrey Tran became the author of ArtfulGreenDot, a new weblog about environmentally conscious art. Since then, her work has been picked up by bloggers from the New York Times and the BBC. Currently, she lives and works in New York scouting out and writing about the visual forces behind the Green Movement. After recently earning her B.F.A. in studio art and journalism from New York University, Audrey hopes to continue making and showing her own artwork in the city while continuing the evolving dialogue on eco-art over the blogosphere. Website:
www.artfulgreendot.wordpress.com
BAO NGUYEN, PHOTOGRAPHY

Accomplished photographer
Bao Nguyen'
s most well-known subject ? President Obama. His beautiful photographs have appeared in the New York Times, Vogue, Rolling Stone, and New York Magazine, among others. Last summer, Bao left New York for a bit to join the
Obama campaign
in Virginia as AAPI State Field Director. When he wasn't taking photos of the President, Bao could be found coordinating field operations and working to advocate issues important to Asian American voters. He is now working alongside fellow filmmaker
Adele Pham
on
The Transition
, a documentary following the lives of Obama campaign volunteers during the first year of the Obama administration. Website:
www.baonguyenphoto.com

DOAN HOANG, FILM
Đoan Hoàng is a producer, director, and writer of films, heading her own production company, Nuoc Pictures. Her documentary, Oh, Saigon, about her family divided in the Vietnam War, has had over 150 broadcasts on PBS nationally and has played in 10 countries, including Vietnam, Israel, Spain, the United Kingdom & Germany. Oh, Saigon is the winner of numerous awards, including the Grand Jury Prize at the Los Angeles Asian Pacific Film Festival, Sundance Institute's Documentary Fund Award, and Best Feature Documentary at the 42nd Brooklyn Arts Council International Film Festival. She is currently writing a semi-autobiographical script called Love London and directing a new feature documentary called American Geisha. Website: www.ohsaigon.com








TUAN BUI, 'AN CHOI'
If banh mi is the 'it' food right now, then Tuan Bui's "An Choi" is the 'it' place to be. Located on the corner of Manhattan's Lower East side, An choi's is designed to make you feel like you're one of those great hole in the wall joints in Vietnam. Tuan has been published in the NY Times, NY Mag, Serious Eats NY, The Onion and is also active in the NY community, having hosted a soft opening for the New York Fashion Week. Website: www.anchoinyc.com



TUNG BACH LY, FILM/MUSIC
Tung is credited as the sound/concept for the "50 People 1 Question" project. Filmed by Benjamin Reece, their crew asked the same question again and again -- in fact, 50 times to 50 different people on the streets of New York as well as various other cities. So far, they've received fifteen hundred responses from seven hundred and ninety-nine cities. As one viewer commented: "Everyone can make their day better by watching this 8-minute video." Twitter: www.twitter.com/tungly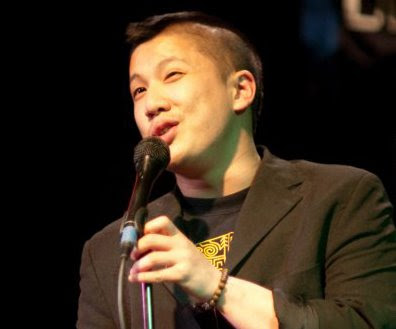 VINH HUA, SPOKEN WORD
Vinh Hua is a Vietnamese American performance poet from Boston, currently living in New York City. He's a former trashboy, a former sous chef, a former boyfriend and a former lot of things, but he's currently trying to connect the past with the present and find some less obscure path to the future. Vinh has performed at venues as diverse as DC's Lincoln Theatre to Madison Square Garden, from Harvard and Yale to the Bowery Poetry Club, at prestigious conferences and street corner rap sessions. He thinks you are as dope as a durian icicle on a hot summer day for having read this. Website: www.vinh-hua.com

FRONT STUDIO has a thoughtful yet creative approach to design, often taking inspiration from whimsical places. It is also not unusual for Yen and her colleague to take photos of their lunch, often near their SoHo office, to put on their wildly-popular food blog "LUNCH". Yen also worked on local favorite "Viet Club" with her sister Phi-Hong, in search and celebration of creative Vietnamese Americans in NY. From the New York Times to Page 6, Yen is one to watch. When she's not thinking about how to incorporate space, her French/Viet heritage, and humor in her designs, she's thinking about other big questions like: "Where to go for lunch ?" Website:

When & Where

Bitter End
147 Bleecker Street
New York, 10012


Saturday, June 27, 2009 from 10:00 AM to 11:00 PM (EDT)
Add to my calendar