Description
Throw your boots into a footstomping frenzy! It's time for the annual Hawley Harvest Hoedown Bluegrass & Folk Concert!
Get tickets in advance and in person at Doodles & Such (Fri, Sat, Mon, open 10-5, Sunday, 10-4) located at 121 Main Avenue in Hawley, PA. Online ticket sales close at 1:50 pm on the day of the show. After 2 pm on the day of the show, tickets may be purchased in person at the Ritz Theater, located at 512 Keystone Street in Hawley, PA. Questions? Call (570) 588-8077.
SHOW BEGINS AT 8 PM THIS YEAR! DOORS OPEN AT 7:15 PM.
FRONTMOST SEATS ARE HELD FOR SPONSORS OF THE HAWLEY HARVEST HOEDOWN! INTERESTED IN FRONTMOST SEATS AND VIP TREATMENT? Become a Hawley Harvest Hoedown sponsor here!
---
Featuring three of the nations finest bluegrass & folk bands for 2019! Come throw your feet into a foot-stomping frenzy at the Hawley Harvest Hoedown Bluegrass & Folk Concert!
Headling this year is The Po' Ramblin' Boys, supported by Colebrook Road & The Dishonest Fiddlers This year made possible by the cooperation of the Downtown Hawley Partnership & The Ritz Theater!
The Po' Ramblin' Boys - Play Video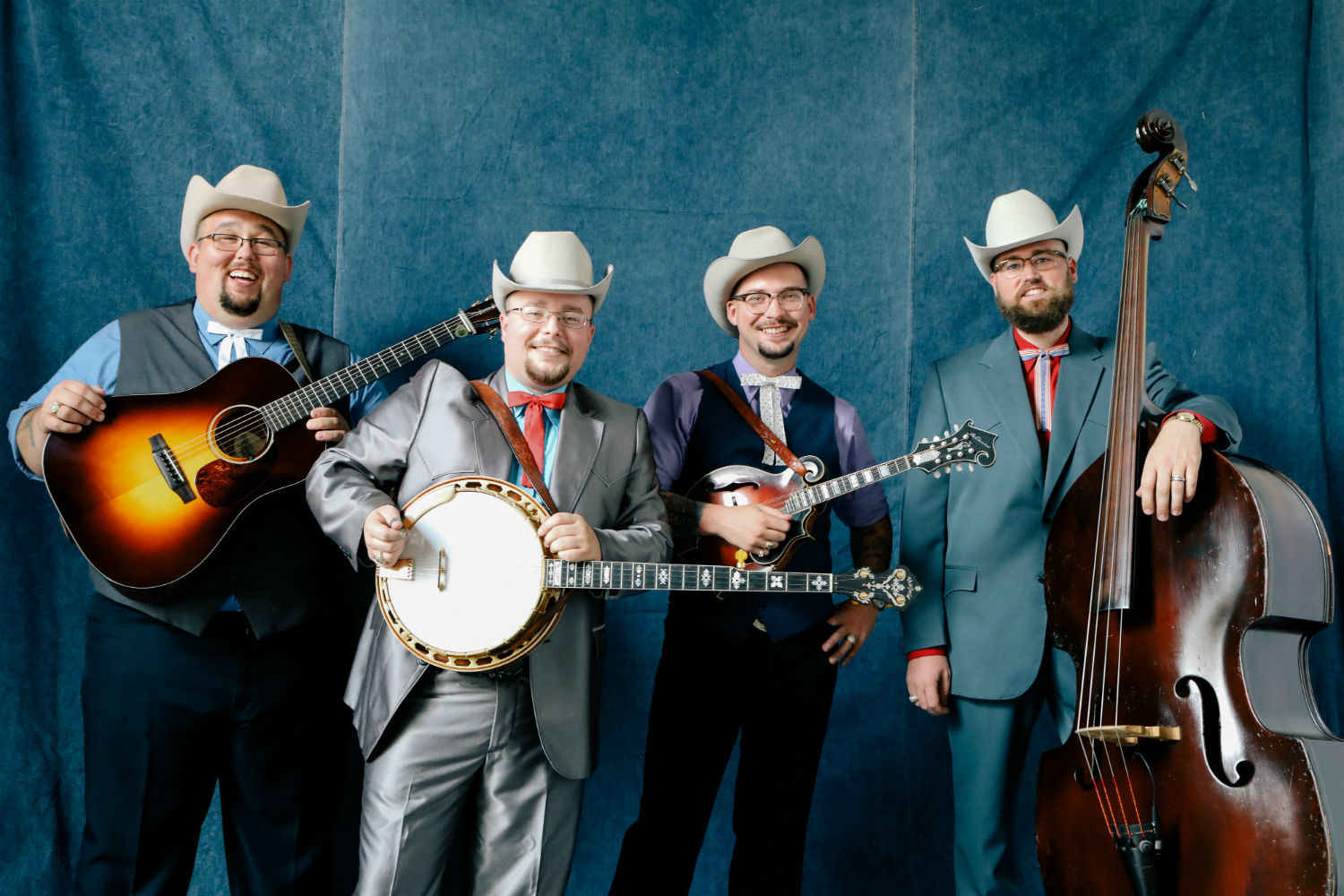 Born in the shadow of the Great Smoky Mountains, springing to life with all the zest and zeal you'd expect from a 1940s-style Tennessee bluegrass band, The Po' Ramblin' Boys have rambled far from home, touring throughout the United States and Europe.
Yet, these four friends – C.J. Lewandowski (Vocals, Mandolin), Jereme Brown (Vocals, Banjo), Josh 'Jug' Rinkel (Vocals, Guitar) and Jasper Lorentzen (Bass) – remain close to their musical roots by cranking out some of the tightest and hardest-driving traditional bluegrass you'll find anywhere.
"We want to be known for keeping the old music alive, and making some new music that's still close to the roots," says Lewandowski, a native Missourian who is the group's eldest member as well as its lead singer and mandolin player. "A tree can't stand without its roots. So we are just trying to keep those roots alive. We want to complement and not take away."
"We want to take the best from all the bluegrass pioneers," added Brown, the band's youngest member and a fourth-generation banjo player whose own roots include a grandmother raised just a stone's throw from Bill Monroe's hometown of Rosine, Ky. "That's why C.J. plays the Monroe-style mandolin, and I play a Ralph Stanley-style banjo. It all ties together. It works."
It works, all right. It works like a Missouri mule. Just ask the band's fast-growing legion of fans. Whether they're playing a standard by bluegrass giants Bill Monroe or Ralph Stanley or a new heartbreaker penned by rhythm guitarist Rinkel, there's an unmistakable energy to it. The hard-driving bass pounds like a jackhammer as it keeps time; the melodic rhythm hooks you deep with the first note and doesn't let go until the last playful note of the banjo.
"We are all on the same musical footing," says Lewandowski. "We're all big into rhythm and timing, so we build off of that."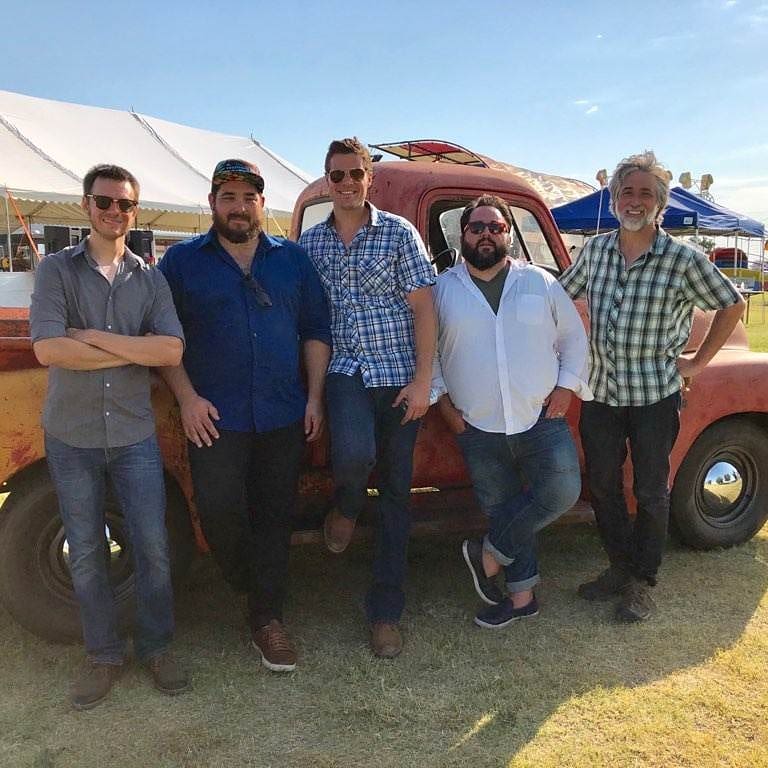 Bridging the divide between straight-drive, traditional grass played by the Del McCoury Band and the Lonesome River Band and the genre-warping progressive grass done by the Punch Brothers and Front Country, Colebrook Road strives to find a common middle ground, creating new enthusiasts for bluegrass while expanding the definition of the genre for established fans.
Influences of the members of Colebrook Road abound, from '90s country to heavy metal to punk rock to, yes, traditional bluegrass. Each member brings their own experiences to the music to create something greater than what the five individuals could have ever achieved separately.
Guitarist, lead vocalist, and main songwriter Jesse Eisenbise lends his great vocal range and racing guitar picking to each song, while banjoist, dobroist, and bass vocalist Mark Rast hammers out blinding right-hand rhythms blended with just enough left-hand virtuosity. Mandolinist Wade Yankey's gargantuan rhythm chop and inventive breaks play off of fiddler and baritone vocalist Joe McAnulty's searing, syncopated fiddle work. Bassist and tenor vocalist Jeff Campbell holds down the bottom end with a notably percussive drive.
With the group's third effort, "On Time," released on May 3, 2019 on Mountain Fever Records, Colebrook Road aims to take their songs farther across the country and to a broader audience than ever before. "On Time" lays out ten songs, with two borrowed from friends and one unexpected cover from a legendary '80s album, that will turn any skeptic into a bluegrass fan and will bring a grin to the face of the established diehard.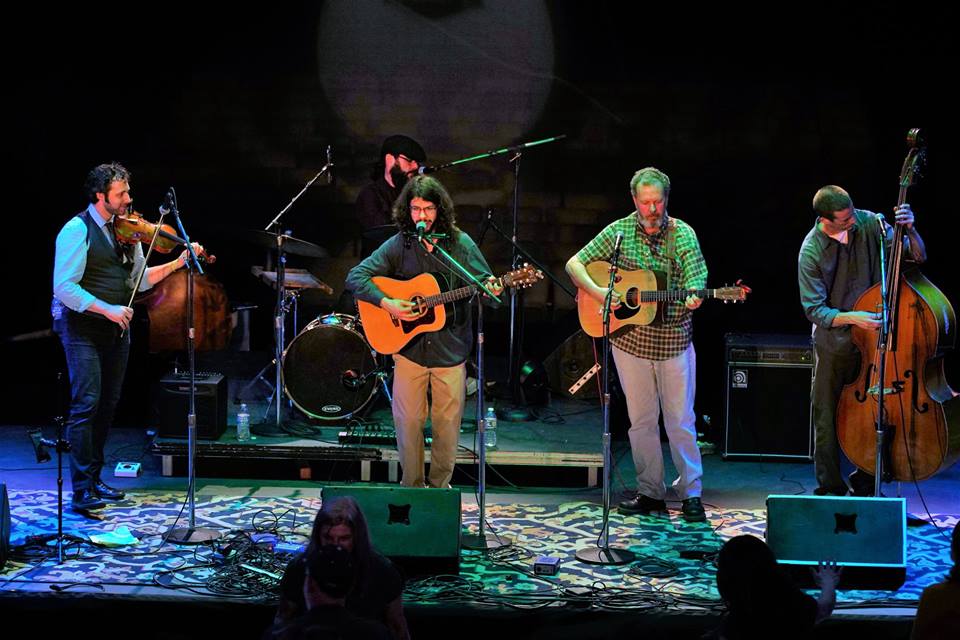 Singer/songwriter Dave Brown & The Dishonest Fiddlers are an up and coming Americana/Roots band from Northeast Pennsylvania.
Traditional folk and bluegrass music are obvious influences that have helped to forge a unique, homegrown sound atop a solid musical foundation. Socially conscious songwriting and old-timey sensibilities are certain to open even the most discerning ear.
Dave's lyrics and delivery are heartfelt and authentic. Behind him lies a top-shelf string band who are a force to be reckoned with.