Description
Join us on Tuesday, August 28th for a very special book dinner celebrating, 'HAWKER FARE, Stories & Recipes From a Refugee Chef's Isan Thai and Lao Roots' by James Syhabout with John Birdsall.
James Syhabout's hugely popular Hawker Fare restaurant in San Francisco is the product of his unique family history and diverse career experience. Born into two distinct but related Asian cultures—from his mother's ancestral village in Isan, Thailand's northeast region, and his father's home in Pakse, Laos—he and his family landed in Oakland in 1981 in a community of other refugees from the Vietnam War. Syhabout at first turned away from the food of his heritage to work in Europe and become a classically trained chef.
After the success of Commis, his fine dining restaurant and the only Michelin-starred eatery in Oakland, Syhabout realized something was missing—and that something was Hawker Fare, and cooking the food of his childhood. The Hawker Fare cookbook immortalizes these widely beloved dishes, which are inspired by the open-air "hawker" markets of Thailand and Laos as well as the fine-dining sensibilities of James's career beginnings. Each chapter opens with stories from Syhabout's roving career, starting with his mother's work as a line cook in Oakland, and moving into the turning point of his culinary life, including his travels as an adult in his parents' homelands.
Tartine Manufactory chef Christa Chase and her team of cooks will be cooking alongside James and his Mother (!!!) and will offer a special menu of a la carte dishes inspired by the cookbook!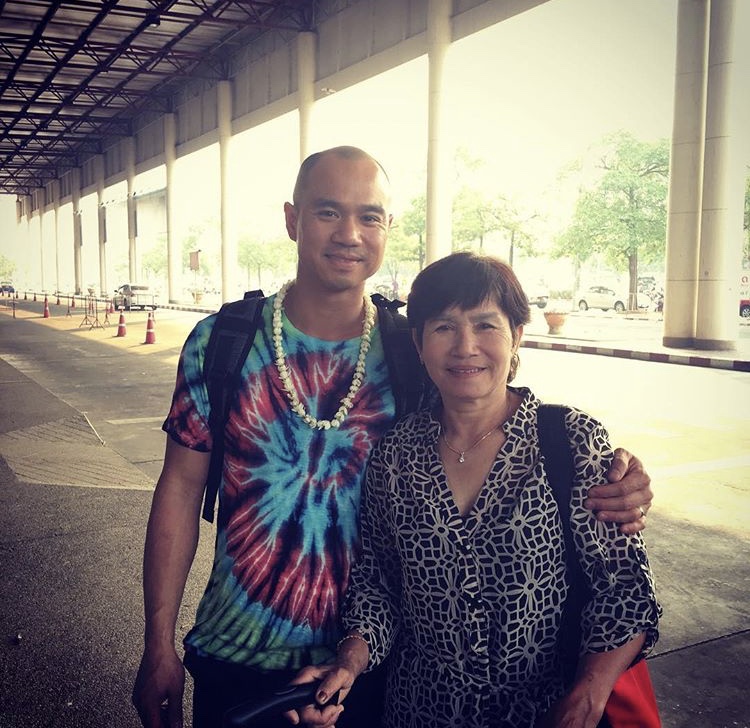 There will be a delicious group of draft beers brewed by OLD KAN brewery - a collaboration between James Syhabout and Adam Lamoreaux. James and Adam met in 2010, sparking a collaboration beer for his Lao Issan eatery, Hawker Fare. The result, "Superfly", was a rice beer brewed with aromatic lemongrass and shiso leaf, specifically designed to accompany the cuisine. Finding a shared approach in the pursuit of clarity and excellence through simplicity, the two partnered up to open The Dock in 2014, which has since grown to become Old Kan Beer & Co.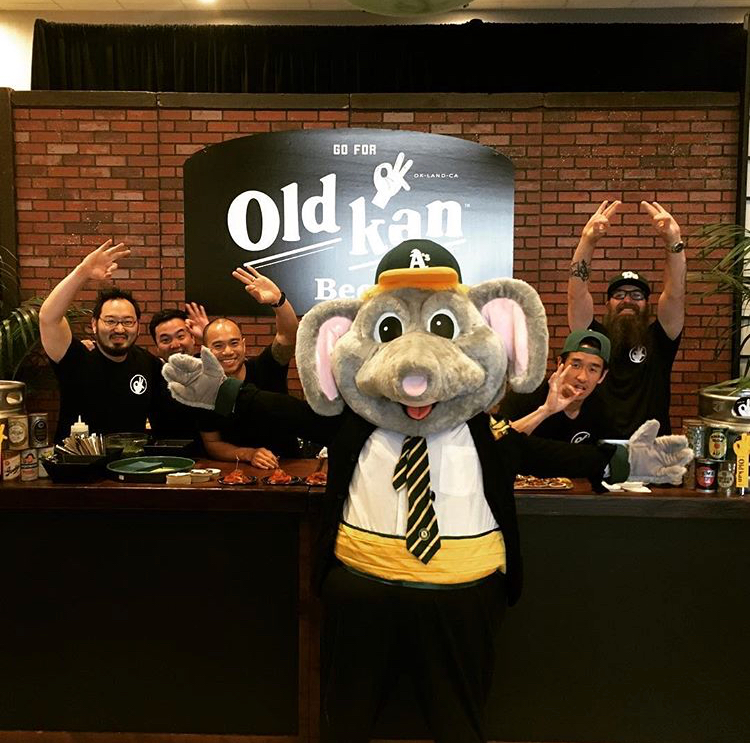 Each ticket includes a signed copy of James Syhabout's book and a dinner reservation at Tartine Manufactory. Menu items will be available a la carte and charged the night of the event. The team kindly asks that all dishes offered be enjoyed as prepared - modifications will not be available but there will be plenty to choose fom the menu!
Additional books will be available for purchase the evening of the dinner.
A portion of each book sold will be donated in support of the Center for Empowering Refugees and Immigrants - CERI - a grassroots, non-profit organization founded in 2005 by a small group of bilingual/bicultural mental health professionals. It is dedicated to providing culturally competent mental health and other social services to refugee and immigrant families with multiple layers of complex needs, exposure to violence and trauma both in their current environment and in their native countries, and weakening intergenerational relationships.
We look forward to celebrating this very special evening with you all!
SAVE THE DATE - the next book dinner at Tartine Manufactory will take place on Monday, October 15th and will celebrate The Juhu Beach Club Cookbook by Preeti Mistry