HAWGZ BLUES CAFE- Grand Opening April 14th Plus Sunday Gospel Brunch Series
Description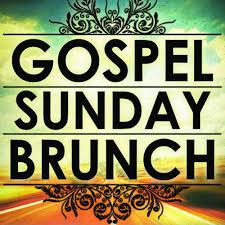 Hawgz Blues Cafe is now open in the former Aydelotte's/U.S. Pizza mansion, 5524 John F. Kennedy Blvd., North Little Rock and began it's 'soft opening' with a special April 4 "Celebration Day" Honoring Dr. Rev. MLK. The grand opening is Friday-Sunday, April 14-16.
A sneak peek at the menu shows soups, salads, sandwiches, burgers, barbecue, wings, hand-cut steaks, smoked chicken and ribs, catfish and a vegetable pasta. Oh, and among the appetizers: the market-price Hawgz Signature Oysters, "charbroiled over an open flame with our unique white wine garlic and herb sauce." Hours will be 11 a.m.-midnight Monday-Thursday, 11 a.m.-2 a.m. Friday-Saturday, 10:30 a.m.-9 p.m.- Here's the opening specials.
A Special Feature is the Sunday Gospel Brunch and Soul Food Buffet, 10:30 a.m.-4 p.m.)
Easter Weekend is the debut of the Gourmet Sunday Gospel Brunch… A bring it to your table 'Service Buffet' like you ain't never seen before… A soul-food delight… plus the chicken and dressing and desserts that tops it off. Walk in for $12.99 or get reserved seating and free valet parking for only $15.00. The Easter Gospel Brunch features the music of Saxophonist, MARQUIS and soulful sounds of LEVELLE
Reserved seating is recommended especially for parties of 6 or more- SEE PRIVATE PARTY TICKETS (here)
WHY WAIT OR STAND IN LINE? MAKE YOUR RESERVATION AND GET YOUR TICKETS NOW!
Click below to the the full menu and more information.