Refund policy
Contact the organizer to request a refund.
Eventbrite's fee is nonrefundable.
An educational and explorative journey of Hawaiian plant discovery and medicine making with David Bruce Leonard, L.Ac
About this event
Hawaiian Edible and Medicinal Plants Two Week Course (In person!)
For two weekends in September, participants will join David Bruce Leonard, L.Ac, author and Hawaiian medicinal plant practitioner at MLG and/or a Maui eco farm for a rich nature outdoor connection. The course will include lecture style introduction to multiple plants for the week, including their scientific and common names, origins, properties, and uses. Followed by learning Hawaiian protocols for harvesting and a nature walk where participants will get the chance to actively identify and interact with the plants of the week in natural settings.
- Take a deep dive into Hawaiian plants!
- Enhance your connection to Maui's wildlife!
- Learn harvesting protocols, plant identification and preparations!
- Take walks in beautiful nature and connect to like-hearted community!
- Learn from special Hawaiian cultural guests!
This Hawaiian plant journey course will be both fun and profoundly informative!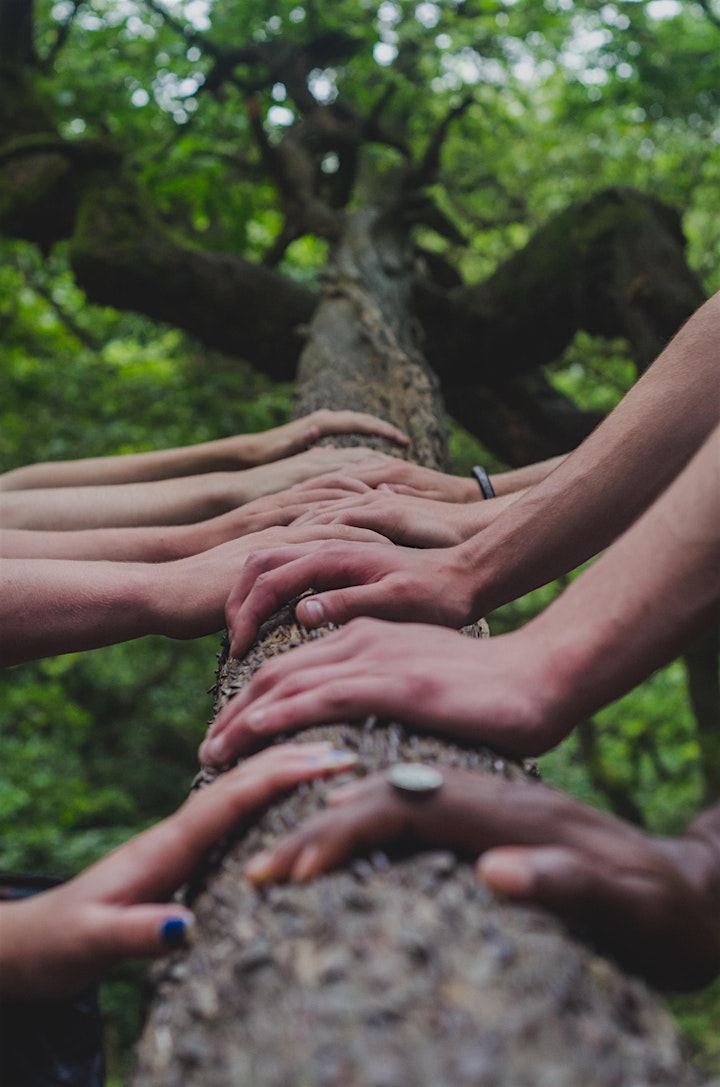 By the end of this course participants will:
1. Learn at least 20 Hawaiian Edible and Medicinal Plants
2. Understand Basic Ecology of the Hawaiian Islands
3. Learn traditional gathering practices and protocols
4. Learn Basic Botany and Plant Identification
5. Learn the Importance of Native Plants and their Ecosystem
6. Learn Hawaiian Herbal Preparations
7. Connect to Community and get out in Nature
September 10 & 11 and 17 & 18, 2022 9am-3pm (with break for lunch)
The course will include Medicine at Your Feet Workbook (audiobook included)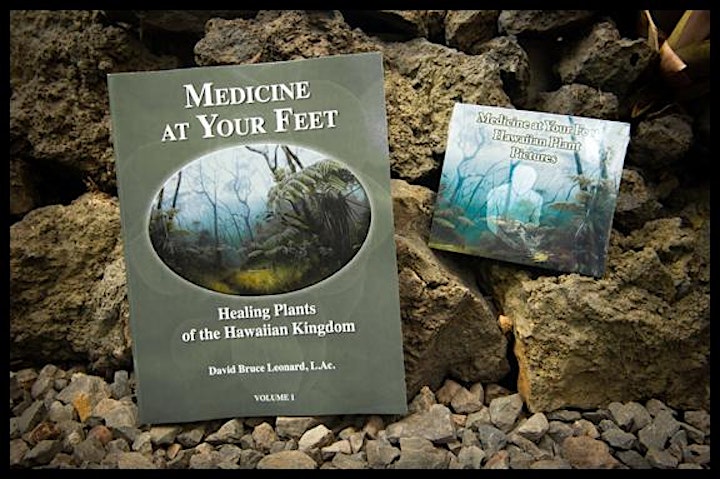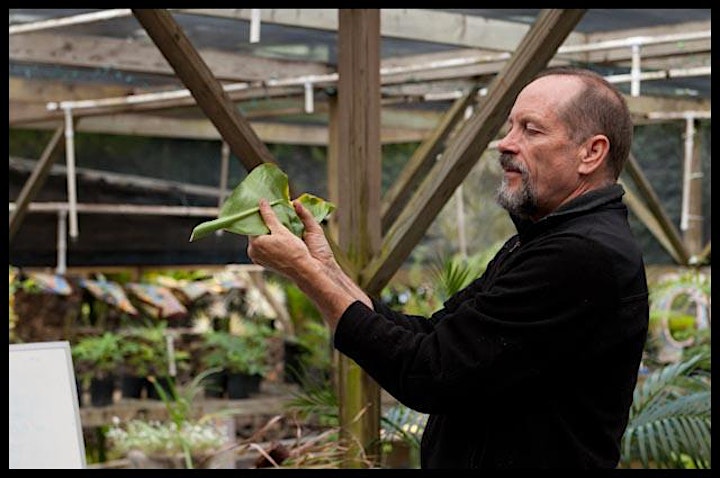 David Bruce Leonard, L.Ac has studied traditional medicines with healers in Asia, North and South America, and Hawai'i. With a Master's Degree in traditional Chinese medicine, he has a working knowledge of more than 400 traditional Hawaiian, Chinese, and Western plants. A deep ecologist and Hawaiian plant specialist, he has been a student of Hawaiian medicine under Kahu Kawika Ka'alakea, Kaipo Kaneakua and Na Kupuna 'O Hawai'i since 1992. Author of "Medicine at Your Feet: Healing Plants of the Hawaiian Kingdom" and "Wild Wisdom: Listening to Heart of Nature", David is an expert on the medicinal plants of the tropics. He studies, lectures and teaches on cross-cultural uses of plant medicines, environmental concerns, traditional plant gathering practices, and pragmatic approaches to health care. He is known for his offbeat sense of humor and is often seen in Hawaiian rainforests wearing his favorite trash bag as a raincoat.
This workshop will take place outdoors at Mindful Living Group and other local farms or sites on Maui. Please dress in clothing that is comfortable to walk in outdoors and bring a water bottle and eco-friendly sunscreen. Please also be prepared for a temperature check. If you are not feeling well, we ask for the safety of all participants to refrain from joining this group activity.
Tickets are transferable but are non-refundable
Mindful Living Group is a group of like-minded professionals committed to living mindfully in the spirit of Aloha. Our intention is to help you achieve your greatest potential in life through access to natural health and wellness approaches, psychotherapy & counseling, bodywork & acupuncture, western and indiginous or alternative medicines, psychiatric and nursing services, education, and lifestyle experiences. We recognize and embrace our Hawaiian host culture and its wisdom to teaching us how to life well and live aloha.