About this Event
Hawaii Storytellers' theme of "What Local Means To Me" is inspired by Civil Beat's 2020 special reporting project, Fault Lines, which is focusing on Hawaii's changing demographics, a myriad of fault lines and how communities can come together to bridge those.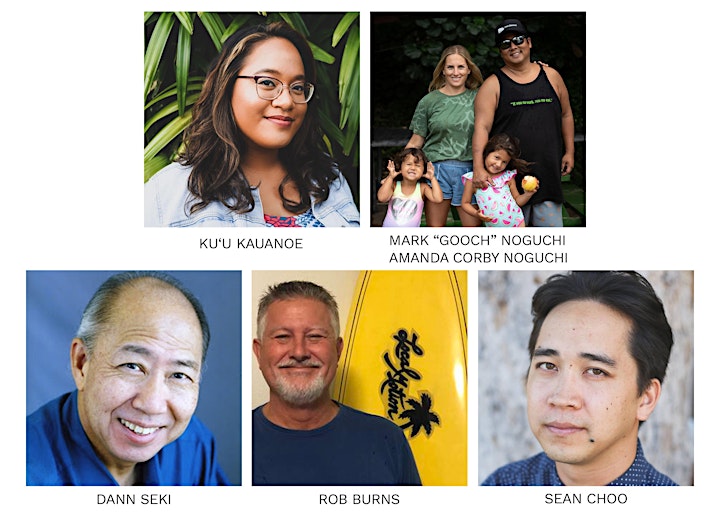 Storytellers:
Ku'u Kauanoe - Digital Producer, Honolulu Civil Beat
Mark "GOOCH" Noguchi - Chef/Co-Founder, The Pili Group, Daddy, Curriculum Specialist, Punahou
Amanda Corby - Owner & Creative Director, Under My Umbrella and Pili Group
Dann Seki - Local actor, producer and storyteller
Rob Burns - Founder, Local Motion, Real Estate Agent
Sean Choo - Local composer and performer
The storytellers receive professional coaching from Reiko Ho, a local director, performer, writer and sensei.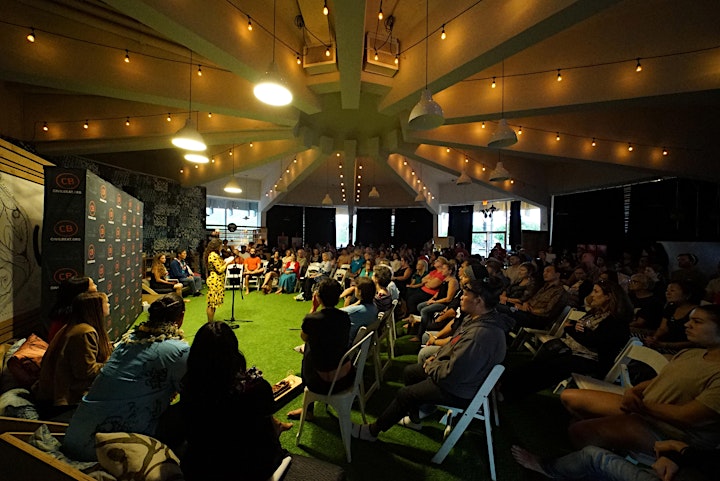 Event Timeline:
5:00 p.m. - Doors open
5:30 p.m. - Interactive activities, such as lauhala bookmark weaving provided by Pu'uhonua Society, video interviews with Civil Beat's multimedia team and more. Grab a drink at the donation wine bar or pupu for purchase.
6:00 p.m. - 7:30 p.m. - Storytelling

7:30 - 10 p.m. - Following Hawaii Storytellers is 'Awa and 'Ai with collaborating artist David Aquino and value-aligned caterer, Kalā Domingo of Nui Ke Aloha. Attendees of Hawaii Storytellers will receive free admission, normally $5, so stick around for live music and dinner!
Kalā Domingo of Nui Ke Aloha will be serving Vegetarian Lūʻau Stew Bowl with Sweet Pickled Onions, Kimchee and Steamed Rice for $10

Parking Directions: Ka Waiwai Parking is located on the makai side of the Varsity Building. The entrance to the lot is located off of Coyne St. Parking is $6.
***if you park in any of the lots located on the mauka side of the building you will need to self pay at the self pay station. They will ticket/tow in these lots if you do not pay.
If you require special assistance or auxiliary aids and/or services (i.e., sign language interpreter or wheelchair accessibility), please contact Civil Beat at 808-737-2300 or email your request for an interpreter to membership@civilbeat.org at least 4 business days prior to the event.
By registering for this event, you'll receive a subscription to Civil Beat's free e-newsletter, the Morning Beat. And don't worry, we hate spam too! You can unsubscribe any time by clicking the link at the bottom of each email.