Description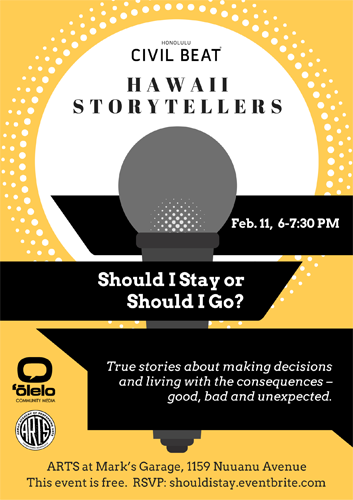 The stories we tell define who we are – individually and as a community.
Join the Civil Beat community at 6 p.m. on February 11 for an evening of live storytelling:
"Should I stay or should I go? True stories about making decisions and living with the consequences – good, bad and unexpected."
This evening event, at ARTS at Mark's Garage, 1159 Nuuanu Avenue, will feature true stories from journalists at Civil Beat and HuffPost Hawaii and other writers about life-changing decisions: committing to or giving up on Hawaii, other places, careers or people.
This event is free and open to the public. Seating will be available on a first-come, first-serve basis, and tickets are not required. We only ask for an RSVP for our planning purposes.