Description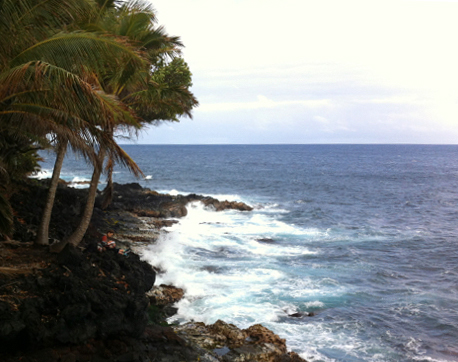 This Seven Day, Six Night Retreat is an experiential journey into the sacred art of Lomilomi. Participants will begin or continue their journey towards mastering the art of Sacred Lomi. Sacred Lomi integrates forearm runs on the body with spiritual and emotional awareness, shamanic principles, guiding principles and much more.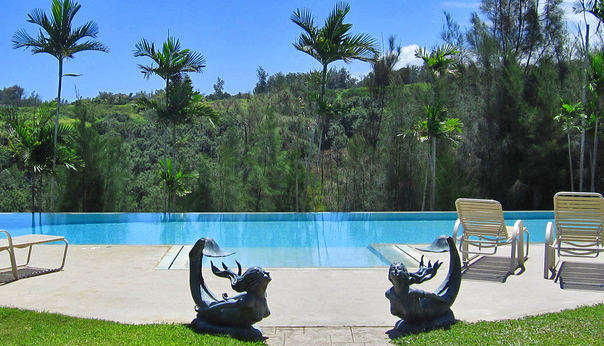 Throughout the journey of the retreat, you will explore your gifts as a healer while learning this powerful and sacred art. You will be invited to delve inward, to heal and explore your life's journey while receiving powerful bodywork and deep healing from the lush, tropical land. The days are devoted to learning techniques, practicing and receiving lomi lomi, delving into the philosophy, principles and culture of Hawaii and the art of Sacred Lomi.
Three beautifully prepared, healthy meals are included each full day of the retreat. The swimming pool, hot tubs and sauna are always available and the magnificent 100+ acres are yours to enjoy.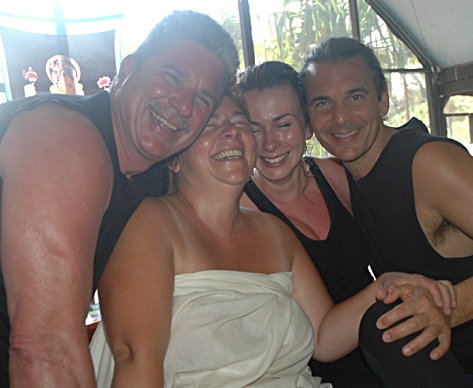 For more on Hawaii and traveling to Hawaii click here.
Earn: 48 Credit Hours through NCBTMB.
Dates: February 19-25, 2020
Accommodations include your choice of Hotel Rooms, Private Bungalows and Yurts.
PRIVATE BUNGALOWS
• Shared Double with Bath, Private Entrance, Ocean View $3000
• Private with Bath in the Room $3850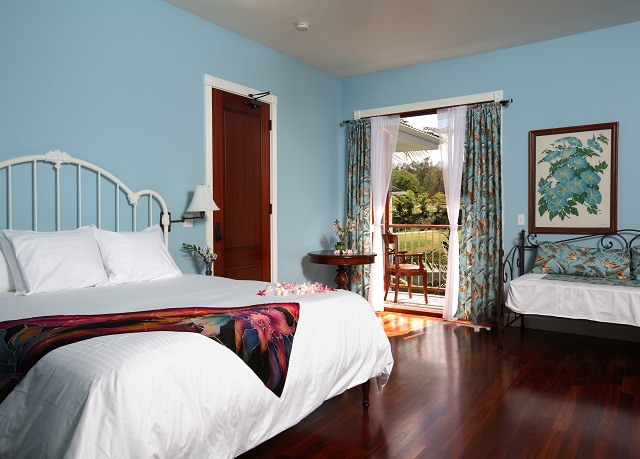 HOTEL ROOMS:
• Shared Triple with Bath in the Room $2600 per person
• Shared Double with Bath in the Room $2900 per person
• Private with Bath in the Room $3750
YURTS:
• Shared Double with Toilet & Sink in the Yurt $2550 per person
• Private with Toilet & Sink in the Yurt $3100
*Showers for yurts are a short walk away.
*All Prices are Per Person with Early Registration 30 days prior to retreat. For late registration please add $100.
To learn more about the various room options visit HAWAII ISLAND RETREAT:
Meals: Delicious food is included in the workshop cost beginning with dinner on the 19th and ending with lunch on the 25th.
Registration: We only offer online registration for the initial deposit. If you would like to complete your reservation, please order a brochure from us or give us a call. (818) 865-8813.
Workshop Facilitators: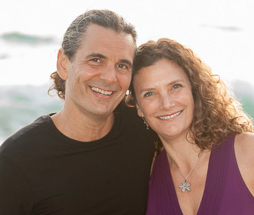 Tom Cochran spent eight years in Hawaii studying Hawaiian shamanism, the culture and the sacred art of Lomilomi. His deep love for the land and this powerful form of shamanic healing echoes through his teaching. "This work supports us in opening and remembering the majesty of our being and the power of our essence." Tom's passion is to support people to open up to their unique gifts, deepen their awareness and live more authentically.
Donna Jason is a writer, filmmaker and teacher committed to the transformational power of the creative arts. She has an extensive background in theater, dance, creative visualization and healing through the emotional body. Donna is the creative force behind the Sacred Lomi DVDs, the 7 Principles of Huna DVD and her newest creation, the Hawaiian Healing Intention Cards. Her passion is to support people to allow more joy, freedom and truth into their lives.

To prepare begin your journey you may want to check out our DVDs and CARDS: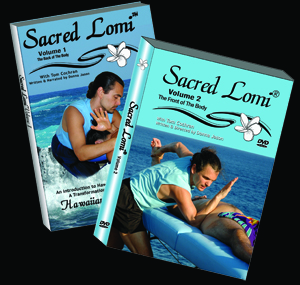 The Sacred Lomi Volume 1 & 2 DVDs provide detailed instruction of all of runs and techniques that you will be learning during the Hawaii Retreat. By purchasing the DVDs ahead of time, you can begin to integrate the principles of the work and even the techniques. We've found that students who work with the DVDs prior to a workshop or retreat learn faster and enjoy the process far more. $99.95 / set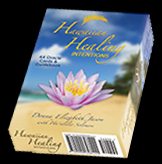 The Hawaiian Healing Intention Cards are a deck of 44 oracle cards full of the wisdom and philosophy of this work. They are designed to support you to live your life more intentionally and help teach your clients to do the same. Each card has a Hawaiian Name, an English Translation, a deep insight and a healing intention.
$24 / boxed set
"Wow… I feel GREAT! Mahalo… I am so grateful to the two of you. You both are doing such great work. The retreat for me was transformational and very timely. I am transformed!!! I am so different than I was two weeks ago and it all seemed to gel at the end of the workshop. I received so much at the retreat… I feel STRONGER, LIGHTER and able to be myself. I'm not afraid or lonely. I'm speaking my true feelings. I feel GREAT! I am strong on my own and the support and love I received at the retreat has facilitated this change."
~ Susan Kimi M., Chicago, IL
We look forward to seeing you in Hawaii!
Many Blessings
Tom & Donna