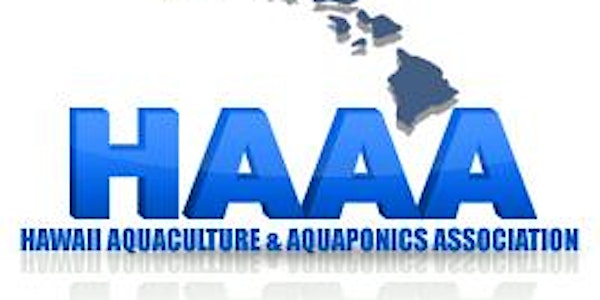 Hawaii Aquaculture & Aquaponics Association 2019 Members' Meeting
Location
NOAA Conference Room
Pier 38
Honolulu, Hawaii
Description
HAAA's annual meeting of members will take place on Monday, Dec. 9 from 4:30-7:30 PM at the NOAA Conference Room, Pier 38, Honolulu. The meeting will give members the opportunity to network with other members actively involved in aquaculture and aquaponics, to provide input and suggestions for future HAAA activities, and to renew their memberships for 2020.

The agenda is still under development, but topics of discussion will include HAAA's activities and accomplishments during 2109, HAAA's hosting of the Aquaculture America 2020 conference to be held in Honolulu this coming February, and HAAA initiatives for the upcoming Hawai'i legislative session. There will also be a brief business agenda including the nomination and election of members of our Board of Directors for terms beginning in 2020.

Heavy pupus and non-alcoholic beverages will be provided. So that we may order enough food and drinks, we ask that members please RSVP using this site.