Hawaii Aquaculture and Aquaponics Association 2017 Conference
Description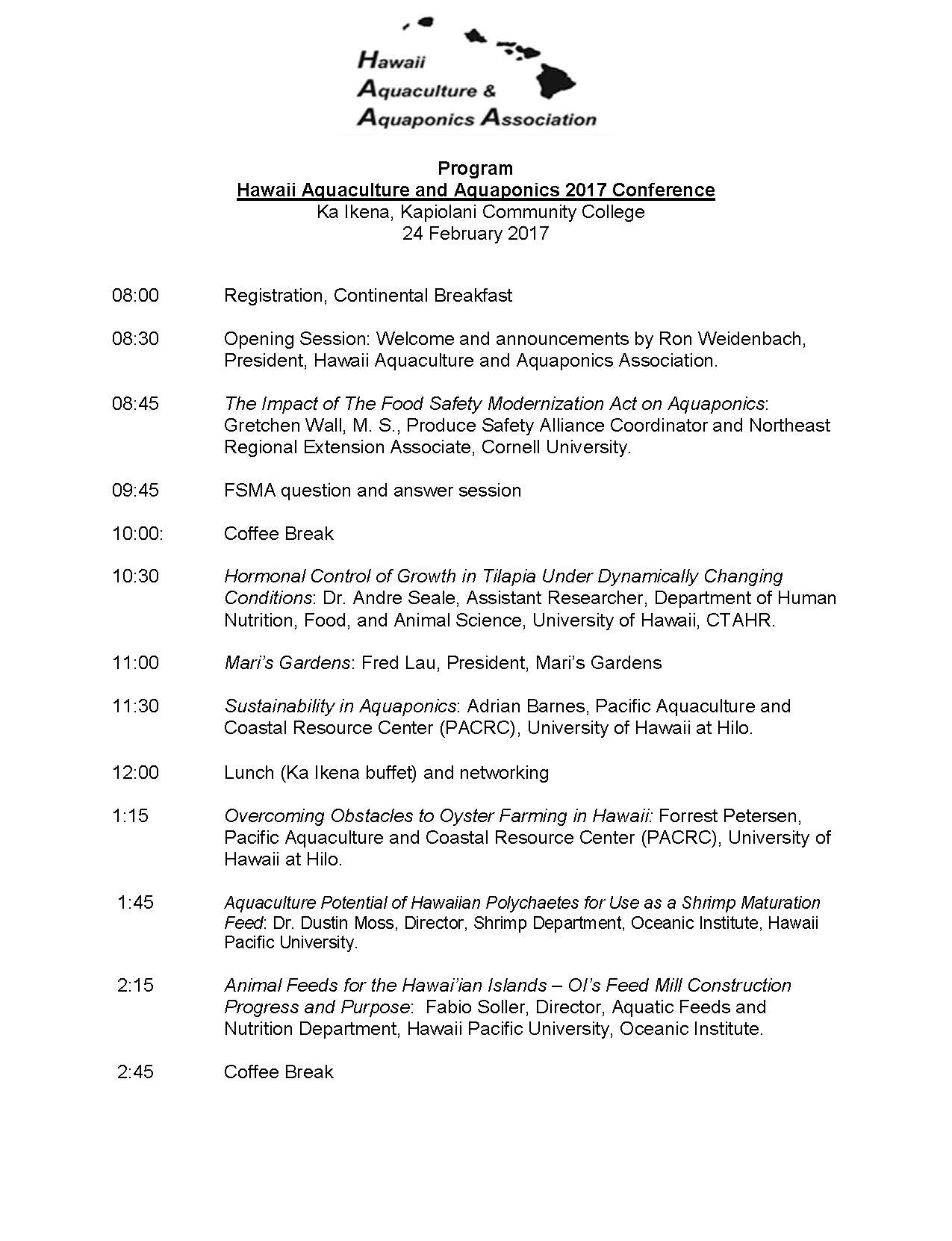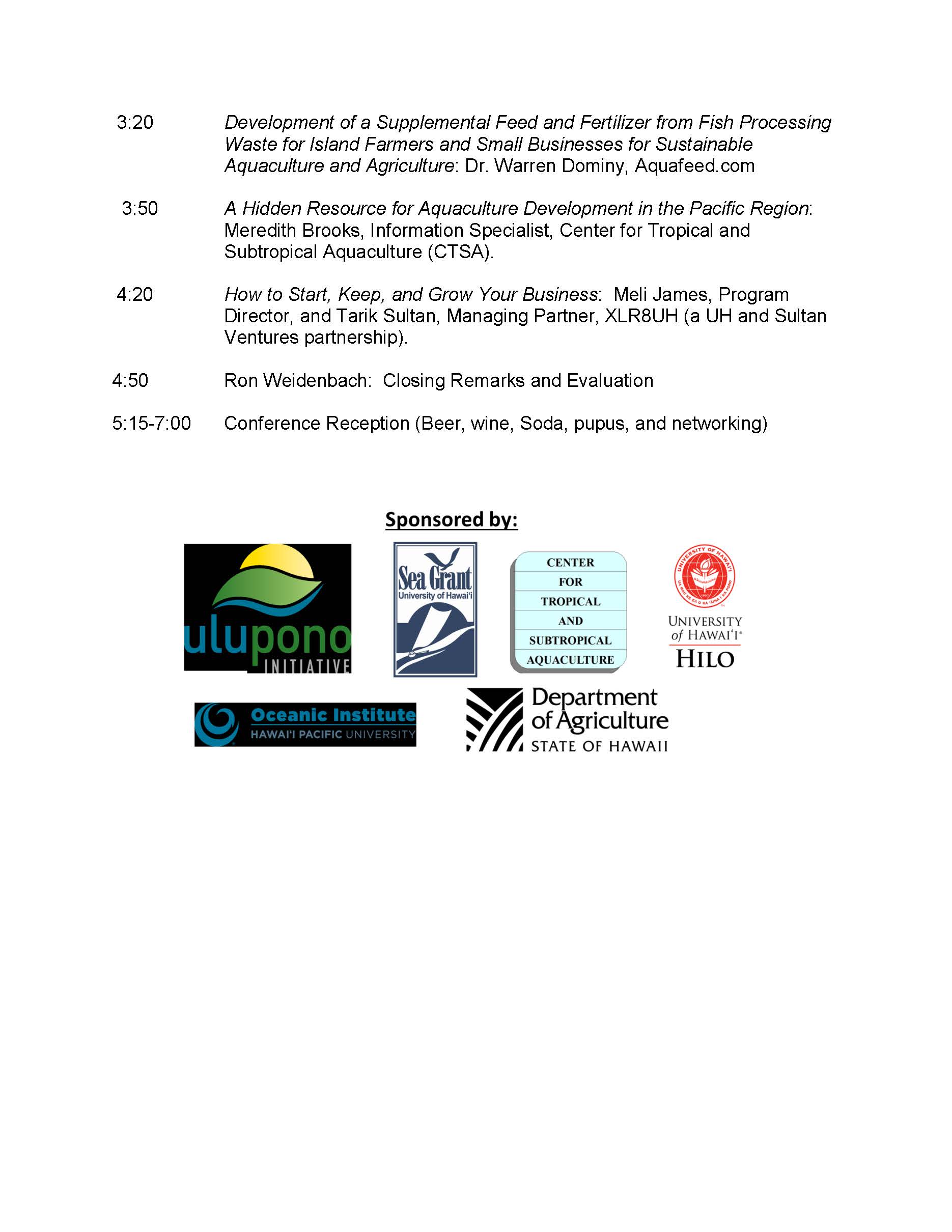 Organizer of Hawaii Aquaculture and Aquaponics Association 2017 Conference
HAAA, a Hawaii 501 (c) (3) nonprofit corporation, supports and promotes Hawaii's fast-growing aquaculture and aquaponics industries.  We invite you to join the members of HAAA in our efforts to continue expansion of these sustainable industries that benefit our food self-sufficiency, environment, and economy.
 HAAA's missions are:
To present a unified voice for industry legislative issues;

To provide fellowship and networking opportunities for aquaculture and aquaponics producers and stakeholders; 

To promote local and national recognition and support for aquaculture and aquaponics and business related issues; 

To provide timely information that promotes buisness advantage for members.