Description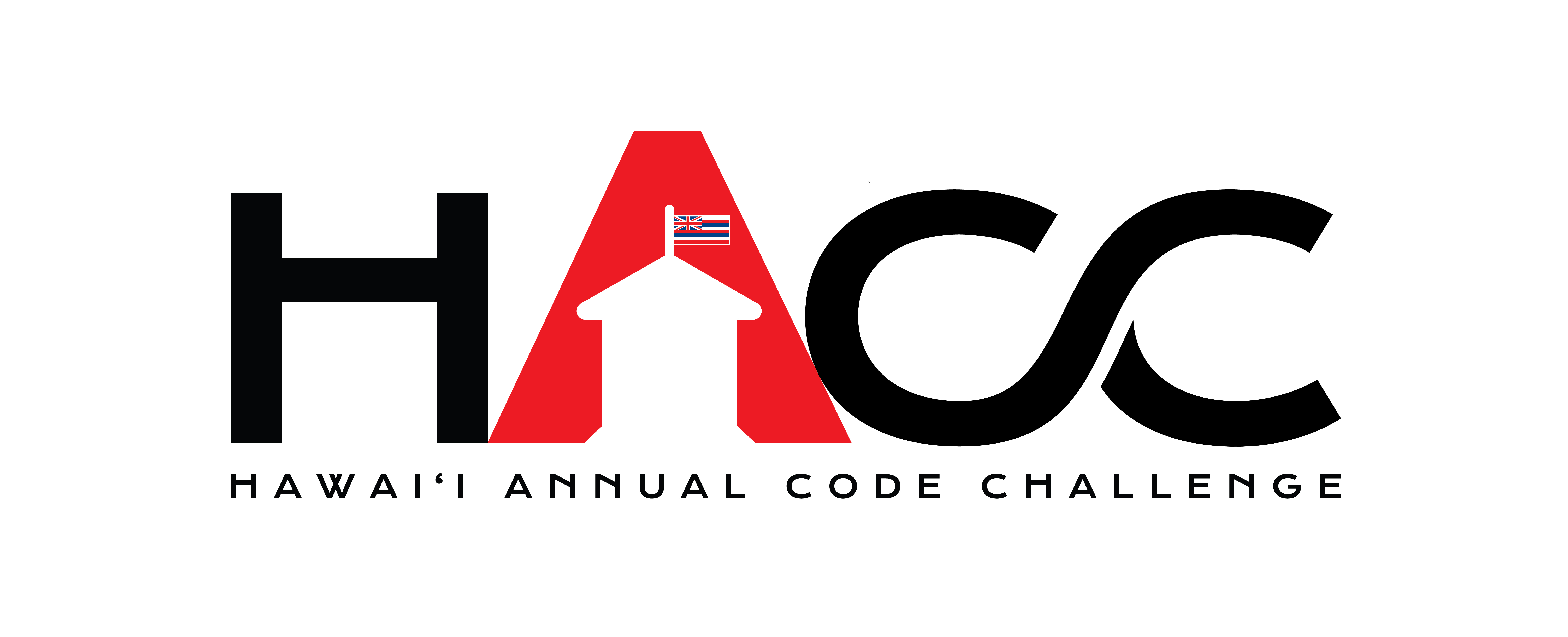 ** Space is limited!
** Register today to secure your seat and participant benefits, including bento lunch and HACC t-shirt.
---


Gov. David Y. Ige and the Office of Enterprise Technology Services (ETS) will host the Hawaii Annual Code Challenge (HACC) in Honolulu from Aug. 26 to Sept. 23, 2017, with a kickoff event on Saturday, Aug. 26, from 10 a.m. to 3 p.m. at the East West Center, Imin Conference Center, Keoni Hall. Doors will open at 9 a.m. for participants and viewers to network and get settled before the ceremony commences at 10 a.m.
Presented in partnership with local nonprofit Hawaii Open Data, the month-long event is being held to engage the local tech community in the modernization of Hawaii state government.
A first of its kind for the state, this 2nd annual HACC is based on the concept of a hackathon, a problem-solving event that brings together creative individuals over a set duration. Hackathons serve a variety of purposes, from exploring a new technology or programming language to encouraging economic growth through technology development, and they are often sponsored by companies, nonprofit groups, and other organizations. But rather than the traditional around-the-clock development over a single day or weekend, HACC will offer an extended period for development over one month.
The kickoff event will include team formation, foundational training, and workshops. In addition, participants will select from a list of challenges themed around key problems facing the state, and then work over the next several weeks to develop their solutions. The expanded month-long timeframe is meant to encourage sustainable solutions that are appropriately matched with technologies and platforms in use or being considered by the state.
Participants will return on Saturday, Sept. 23, 2017 to present their solutions for judging and winner selection.