Having the Charitable Conversation

Thursday, January 28, 2016 from 4:00 PM to 6:00 PM (MST)
Event Details

"Having the Charitable Conversation"
Free Professional Advisors Education & Wine Tasting Mixer
Presented by Southwest Autism Research & Resource Center's 
Planned Giving Professional Advisory Council
SARRC's Sybil B. Harrington Campus for Exceptional Children
300 N 18th St, Phoenix 85006 (NW corner of 18th and Van Buren streets)
Thursday, January 28th
4:00 p.m.             Program
5:00 p.m.             Wine Tasting & Mixer
This seminar will discuss approaches used by professional advisors and nonprofit professionals when engaging clients and donors in philanthropic conversations—particularly about planned gifts. We will discuss how the charitable conversations can strengthen our client relationships and how to maximize collaboration with other advisors. We will also point out ways advisors can increase their philanthropic knowledge to counsel clients on charitable giving.
 Speaker Profile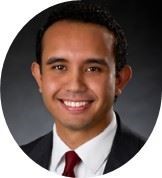 Edwin Knight, Esq., began working with the Arizona Community Foundation in 2011, and he currently serves as the Director of the Arizona Endowment Building Institute at the ACF. In this role, he works with nonprofit organizations to educate their staff and board members in creating an infrastructure to facilitate planned gifts, engage with the Professional Advisor community and grow organizational endowments. His expertise helps nonprofit organizations and professional advisors understand the power of "Having the Charitable Conversation" with their donors and/or clients and the potential of endowment to ensure a sustainable financial future in our community. Ed provides training courses on planned giving programs and is a frequent consultant and presenter. Ed has a law degree from Arizona State University's Sandra Day O'Connor College of Law and holds both a bachelor's and master's degree in accounting from Brigham Young University. He is a member of the State Bar of Arizona.
Organizer
Southwest Autism Research & Resource Center's
Planned Giving Professional Advisory Council
Victoria Ames - ARTEMiS Law Firm, PLLC
Kathy Bosco - SARRC Grandparents Group Leader
Andrea Claus - Morris Hall PLLC
William Dolan – US Bank Charitable Services
Elizabeth Freeburg - Wells Fargo Private Bank
Russ Goldstein - US Trust – Bank of America
Meighan Harahan - Waterfront Financial, LLC
Tiffany House - MasterTech Financial Advisors
Lindsey Jackson - BMO Private Bank
Cathy Knapp - Fraser Ryan Goldberg & Arnold
Kimberly Kur - Arizona Community Foundation
Denise McClintic - Wells Fargo Private Bank
Troy McNemar - McNemar Law Officers, PC
Regeanna Mwansa - Mass Mutual Phoenix
Dan Owens - CoBiz Wealth
Michelle Roddy - ARTEMiS Law Firm, PLLC
Carolyn Sechler - Sechler CPA
Karen Starbowski - MassMutual Arizona
Janet Tubbs - Prudential
Jacquie Weflen - TFO Phoenix
Event Contact 
Beth Salazar, SARRC Planned Giving Manager
bsalazar@autismcenter.org or (602) 606-9876.
When & Where

SARRC's Sybil B. Harrington Campus for Exceptional Children
300 N 18th St
Phoenix, Arizona 85006


Thursday, January 28, 2016 from 4:00 PM to 6:00 PM (MST)
Add to my calendar
Organizer
Southwest Autism Research & Resource Center
SARRC is a non-profit organization providing services to improve the lives of individuals and families living with autism.
Having the Charitable Conversation