Having Hard Conversations Featuring Jennifer Abrams - 2 session event
Description
This is a two-part series scheduled for February 2, 2017, and March 16, 2017. Participants are expected to attend both sessions. Both sessions are from 4:00-7:00pm.
Brought to you by:


Having Hard Conversations
As administrators, coaches or colleagues, we often come up against situations where difficult topics must be addressed. What do we know about the best strategies for those moments? What questions should we be asking ourselves before we speak, and what environments are best for when we do speak? Based on Jennifer's book, Having Hard Conversations, and her work with conflict and interpersonal communication, this session will provide participants with action plans and scripting tools for having those necessary hard conversations.
Session Outcomes:
Identify why we hesitate having hard conversations

Choose questions to ask ourselves before they choose to speak up

Articulate in professional language the challenges you are facing

Determine the goals of the conversation and write an action plan of support

Learn about a scripting tool that avoiding trigger words that put others on the defensive

Choose the best 'wheres' and 'whens' for a productive discussion
This event is sponsored by Contra Costa County Office of Education (CCCOE), ACSA Region 6, and CCCOE's Administrative Leadership Program.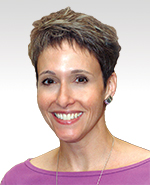 Jennifer Abrams, a former English teacher and new teacher coach, is currently a communications consultant who works with educators, health care personnel and others on new employee support, being generationally savvy, effective collaboration skills, having hard conversations and creating identity safe workplaces.Jennifer's publications include Having Hard Conversations, The Multigenerational Workplace: Communicate, Collaborate & Create Community and Hard Conversations Unpacked - the Whos, Whens and What Ifs. Jennifer is featured in ASCD's video series, "Master Class," and in the Ontario (Canada) Ministry of Education's "Leadership Matters: Supporting Open-to-Learning Conversations" video series. She was one of the "18 Women All K-12 Educators Should Know" featured in the blog 'Finding Common Ground'' from Education Week and was also awarded the International Educational Entrepreneur Award for 2015 by the International Academy for Educational Entrepreneurs. Jennifer's monthly newsletter, Voice Lessons, is at www.jenniferabrams.com and she can be found on Twitter @jenniferabrams.
Cost: $20 per participant for the two-part series.

NON-REFUNDABLE; substitutions gladly accepted; 

Space is limited; be sure to register early!
Target Audience: Administrators
To Register: Use the registration box at the top of this page.

For help with registration, please contact Gina Yetner:
gyetner@cccoe.k12.ca.us
(925) 942-3356
For content questions regarding the event, please contact: Marsha Tokuyoshi
mtokuyoshi@cccoe.k12.ca.us