Haverim Lecture Series: God and Women—The Genesis of Femininity

Saturday, November 24, 2012 from 9:00 AM to 3:00 PM (EST)
Event Details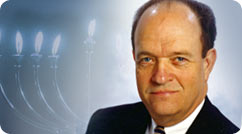 The Center for Judaic-Christian Studies is privileged to present Dr. John D. Garr, chancellor of Hebraic Heritage Christian College and founder and president of Hebraic Christian Global Community, an international, networking organization that serves as a publishing and educational resource to the Christian church.
This in-depth seminar, God and Women: The Genesis of Femininity is designed for Church leaders and growing Christians, who want to know more about what the Bible has to say on the subject, specifically from a Jewish Roots perspective.

Dr. Garr brings serious biblical and historical scholarship to bear on the role of women in family, society, and church. He offers an analysis of the Holy One's original intentions for women—and for men—at the moment when he created humanity. Once reconnected with the Hebraic foundations of your faith, you will clearly understand the beauty and freedom in God's design and purpose for women. Regardless of your faith traditions, this seminar, for men and women, will challenge you to think and to act upon divine truths in fresh ways.

Dr. Garr is teaching as a public service—all sessions are provided for you at no cost—sponsored by the Center for Judaic-Christian Studies. Because seating is limited, reservations are required.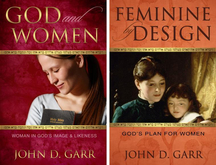 Schedule: Saturday, November 24, 2012

9:00-10:00 - Woman in God's Image and Likeness
10:15-11:15 - How God Really Created Woman
11:30-12:30 - Coequal and Counterbalanced Complementarity
12:30 to 1:45 - break for lunch*
1:45-3:00 - Feminine by Design: The God-Fashioned Woman
* You can grab a quick bite at one of the many local restaurants.
When & Where

Holiday Inn Dayton/Fairborn I-675
2800 Presidential Drive
Fairborn, OH 45324


Saturday, November 24, 2012 from 9:00 AM to 3:00 PM (EST)
Add to my calendar
Organizer
JC Studies (The Center for Judaic-Christian Studies)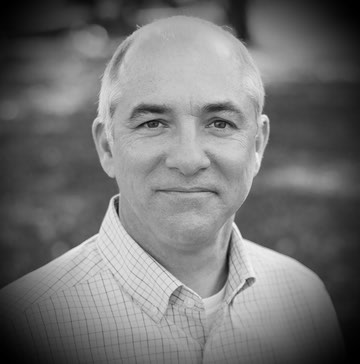 Hello, my name is James Whitman, and it's my privilege to direct the ministries of JC Studies where our desire is that you know God more intimately by grasping His Word more completely. I'm glad you're considering joining our teaching event; it will be worth your time.
Founded over thirty years ago by Dwight A. Pryor, the Center for Judaic-Christian Studies (JC Studies) is an evangelical, non-profit teaching ministry with a passion for acclimating Christians to the life and times of Jesus and the early church. Through our educational events leading scholars share their expertise in the language, literature, culture and traditions of Israel during the life and time of Jesus and the early church (Second Temple Period), providing important insights into sacred scripture—both old and new.
Haverim Lecture Series: God and Women—The Genesis of Femininity