Description
*Photo collage credit: Jon Fox & Brett Jackson*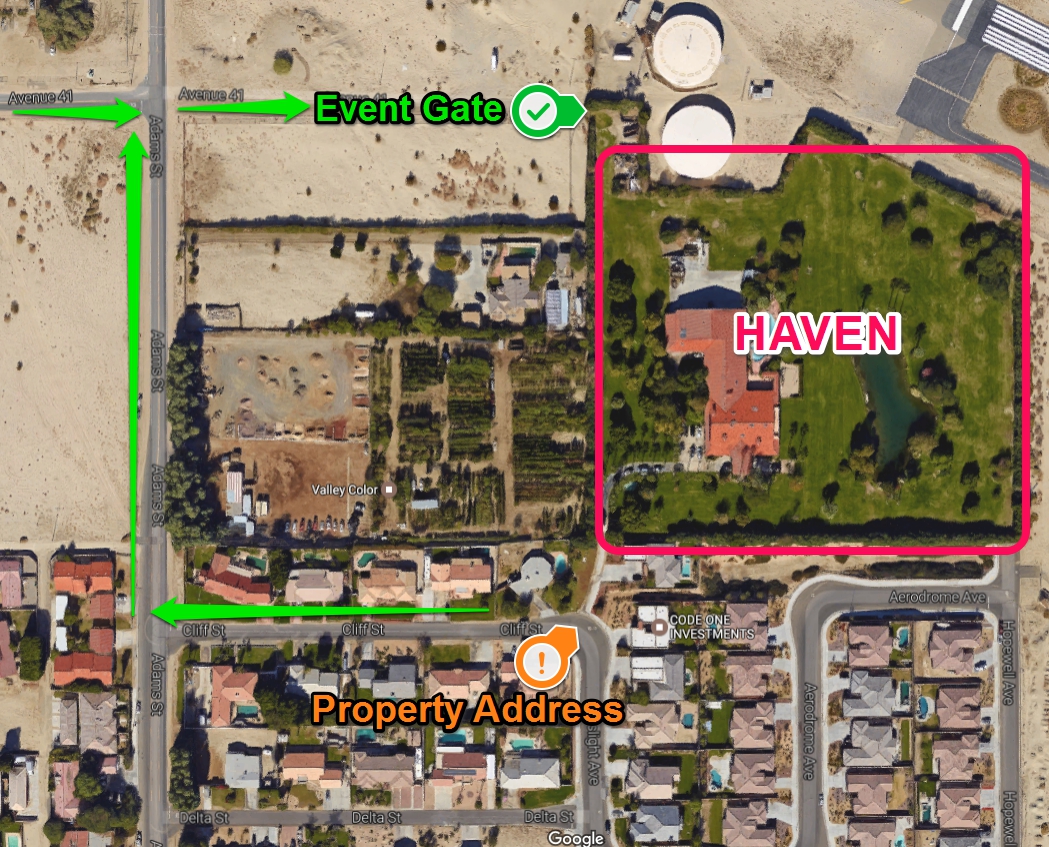 HAVEN is a weekend campout offering our chosen family a mellow kid-friendly retreat, a place to relax and reconnect while enjoying some of the same great music and vibes as many of the festivals we usually attend.
At HAVEN, many of our favorite DJs will spin for us, but you won't need earplugs to enjoy the music up close. Kids of all ages are welcome, if accompanied by their parent/guardian. The majority of the planned activities will be kid-friendly, and there will be a reserved family camping area with nightly quiet hours. Children get free or discounted admission based on their age, but must ALL be registered with a corresponding ticket to attend.
Alcohol, etc., aren't prohibited, but this isn't a lose-your-mind rager—there are festivals for that! All attendees are respectfully requested not to lose their $#i!. Please note that this is not a publicly advertised event. We encourage you to share it with and invite your friends, but you are then responsible for making sure they are on board with the community vibe, intent, and responsibilities.
*~* Updates for 2018 *~*
Single Day Passes. If you can only join for one day, we now offer single day admission for Saturday only.
More Activities! We've heard from many that everyone would enjoy more activities together, and for all ages. In addition to our traditional s'mores, pancake breakfast, and coffee bar, we plan to offer even more games, workshops, and general awesomeness. We could still use your help, whether through donations or volunteering to lead an activity, so please jump in! Activity schedules will be posted as we build them.
Everyone Volunteers! In the spirit of a community-created event, we're asking everyone to commit to one or two hours of volunteering. Areas of service include greeter shifts, setup, leading an activity, rangering, providing first-aid, mooping/clean-up, tear-down, etc. A sign-up sheet will be posted ahead of time, but the Greeters will also have remaining volunteer shifts for you to choose from upon arrival. Snag a shift early for the most options!
Adult-Only Music Lounge. Jae Cush's after-hours gazebo-lounge was a hit last year and will be back again Friday and Saturday night after the main stage winds down. We plan to help make it even bigger and better this year. Offer to help us add to its awesomeness!
More Shade. We expect it to be warm again this year, so we will be calling for and erecting more shaded areas around the pool, patio, and lawn. We are also hoping to create a literal Chill Dome as a retreat if the temps climb too high for little ones' comfort. Please let us know if you have shade equipment to share.
*~*
VENUE: An oasis property in Palm Springs featuring:
- 7 acres of lawn for tent and RV camping, lawn games, etc.
- 75-foot swimming pool, 12 feet deep with 2 shallow ends
- Shaded & open-air pool patios
- Jacuzzi
- 300-foot pond
- Playground
DJs TBA!
PLANNED ACTIVITIES (More TBA - Offer to lead something!):
Friday:
- Family Potluck Dinner & Welcome
- Evening firepit S'mores (provided by Organizers)
- Glow flow jam
- Costume theme: May the Fouth Be With You! (Star Wars or Outer Space)
- Music til 4am
Saturday:
- Pool Party
- Happy Hour Cocktail Bar (Sponsored by The Absolute Bar Service)
- Costume theme: Cinco de Mayo / Fiesta!
- All-ages Talent Show
- Fire flow jam
- Music til sunrise
Sunday:
- Coffee bar (provided by Organizers)
- Pancake breakfast (provided by Organizers)
- Storytime in Family Camp
Expected Weather: 90-100 highs and 70 lows
You Should Bring:
-Your usual camping amenities, of course!
-Your food, drink, and ice for duration of event
-Sunscreen, parasols, and things to help you stay COOL
-Pool & pond toys (rafts, floaties, paddle boards, toy boats, squirt guns…)
-Lawn games (mini golf, cornhole, bocce ball…)
-Outdoor toys (Frisbees, kites, bubbles…)
-Glow-in-the-dark ANYTHING!
-Flow toys
-Fire tools (*Fire spinners must meet with Organizers for spinoff/safety instructions)
-Shade structures for you and common areas (Please tell the Organizers if you have shade to share!)
-Fun camp lighting
GATE TIMES
Friday: 10 am – 8 pm
Saturday: 9 am – Noon
Camp space can be claimed on a first come, first served basis, and first arrivals can reserve space for their campmates. Tent stakes are allowed. Be mindful of lawn sprinkler heads -- damage will cost us! Post a sign if you prefer your campsite to remain kid-free.
RULES
1. All attendees MUST sign the waiver accompanying their ticket purchase via Eventbrite to attend. Parent/guardians will sign for their minors.
2. All children under the age of 18 must be accompanied by their parent or legal guardian AT ALL TIMES.
-For their safety, kids are not allowed to swim or roam unsupervised for any reason. There is open water and open flame that won't be lifeguarded or gated.
3. Please reserve nudity for your personal camp space.
4. Once parked, vehicles cannot be moved until departure.
5. No campfires or open BBQs are allowed in camping areas.
6. No amplified sound allowed in camping areas.
7. Fire-spinning allowed only in designated area and with a safety present.
8. Only staff or those with reserved rooms are allowed inside the house.
9. Children only allowed in pool with their parents PRESENT on the pool deck. NO LIFEGUARD IS ON DUTY.
Call for volunteers:
Please contact HavenCampout@gmail.com if you'd like to volunteer for:
- Set up crew
- Workshop or Activity presentation of your own creation
FAQs
Q. Are there ID requirements or an age limit to enter the event?
A. Yes, adults will need to show ID. No, there are no age limits.
Q. What can't I bring to the event?
A. Firepits, pets, or other people's kids. Otherwise, please "Don't Be Dumb."
Q. Is my registration/ticket transferrable or refundable?
A. Tickets are transferrable but not refundable. You may follow the ticket transfer process with another attendee via Eventbrite. Email Havencampout@gmail.com if you have questions.
Q. The name on the registration/ticket doesn't match the attendee. Is that okay?
A. No. The name on your ticket must match your ID.
Q. Where can I contact the organizers with any questions?
A. Havencampout@gmail.com