Have You Properly Protected Your Loved Ones? (FREE Estate Plan Workshop)
About this Event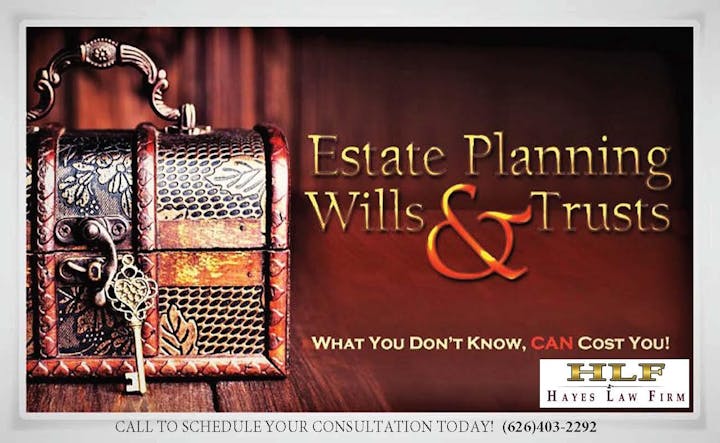 Join Us and Learn
• Why internet, do-it-yourself and bargain priced plans almost always end up in court.
• Why it is extremely important that your home be put into a living trust.
• Why putting your child's name on your deeds or financial accounts could result in foreclosure, bankruptcy, creditor's liens, and the inability of your family to properly inherit.
• How to obtain Long Term Care and avoid $9,337 in average monthly costs.
• How to avoid losing your home & other assets due to Medi-Cal liens.
• How to avoid court supervision of your life in the event that you become disabled.
• How to protect your children's inheritance.
• Why a well drafted trust is the only way to keep the court system out of your affairs.
The Hayes Law Firm - Los Angeles, CA
*Call us to register TODAY - (626)403-2292
*The City of Pasadena/Pasadena Library are not sponsors of this seminar.