Description
Data science has fundamentally changed the way we interact with the world. From navigation around town, picking the books we read, or restaurants we dine at, analytic models relieve our cognitive load. This relief comes at a cost; we are forgoing the right to make choices independent of the crowd. Dr. Gartner from the Galvanize instructional team will discuss the tradeoffs made for the certainty of ML driven products, and how a general lack of understanding of probability informs the way we interact with models. The conversation will then shift to how this certainty is a false one, the role of uncertainty in data science, and the failure of the community to properly educate the public about how certain predictive models are
Schedule:
6:30pm-7:00pm: Arrival
7:00pm-8:00pm: Presentation and Q&
8:00pm-8:30pm: Mingle and Farewells
Speaker: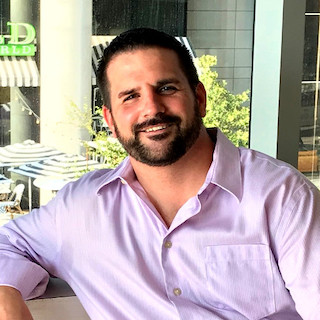 Dr. Joseph A. Gartner III is a principal data scientist and data science instructor at Galvanize. His educational background is in physics, earning his Ph.D. from the University of Florida based on his work at the Large Hadron Collider at CERN. Since then, he has worked both as a software engineer and data scientist. His most recent work saw him contributing to the DARPA XData project where he focused on the large scale natural language processing, and graph representation of text data for the purpose of event detection. When he's not reading books on statistics, you can find him learning jiu jitsu or practicing his ukulele.
Parking & Arrival

Parking is $5 after 6pm at the North Shore garage near the Galvanize entrance on Nueces and 2nd.
Take the elevator up to the 2nd floor and sign in at reception.

Doors open at 6:15.

Entrance to the Galvanize building is on Nueces and the corner of 2nd in downtown Austin.
About our Sponsor
Galvanize is the premiere dynamic learning community for technology. With campuses located in booming technology sectors throughout the country, Galvanize provides a community for each the following:
Education - part-time and full-time training in web development, data science, and data engineering

Workspace - whether you're a freelancer, startup, or established business, we provide beautiful spaces with a community dedicated to support your company's growth

Networking - events in the tech industry happen constantly in our campuses, ranging from popular Meetups to multi-day international conferences
To learn more about Galvanize, visit galvanize.com.