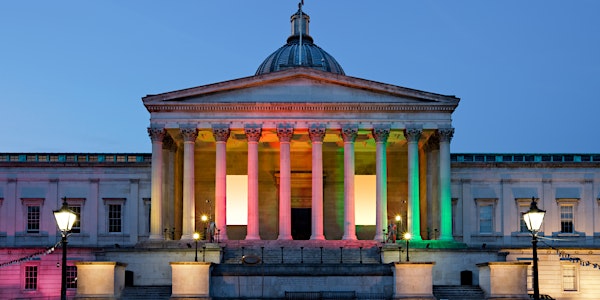 Have we made it? A workshop on making gone mainstream
Is making the new normal? This workshop examines the societal role of making, hacking, and DIY engagement. Attendance is free.
When and where
Location
University College London 1–4 Malet Place BASc Common Room London WC1E 6AD United Kingdom
About this event
The right to repair is now a European Parliament priority and related legislation is underway, also aimed at facilitating a circular economy. U.S. television shows like 'Making It' let craftspeople compete for the title of 'Master Maker', and on British T.V., programmes involving various DIY practices are flourishing. Makerspaces are increasingly integrated into universities, libraries, and corporations. Considering the institutionalisation of making over the last 10 years, what is the place for making in society, and how have the spaces of making changed? Is there still such a thing as 'grassroots maker culture', and how has it been affected by making gone mainstream?
In two thematic sessions and a keynote, we invite participants to discuss and reflect on the state of the art and future of the ethics, infrastructures, and politics of making.
Attendance is free, but places are limited and registration is required.
Programme
11:00-11:30
Tea/Coffee
11:30-11:45
Welcome and Opening
11:45-13:00
Session 1: The Infrastructures of Making
To what extent has making founds its place/s in society? With an ongoing institutionalisation of makerspaces, what kind of making infrastructures have been established – and what is needed to maintain and further develop these? How has this affected grassroots maker cultures and communities? With contributions by:
Dr Zoe Laughlin (UCL Institute of Making) — On Building and Sustaining the Institute of Making (title tbc), http://zoelaughlin.com/
Dr Kit/Kat Braybrooke (Habitat Unit, TU Berlin) — Climate justice through co-creation? Participatory spaces for socio-ecological systems change in China, Germany and the UK, https://drkitkat.com
Ming Wu (The Maker's Guild Portsmouth) — How we set up The Makers Guild and its effect on local skills economies in Portsmouth, https://mcwu.co.uk/id and https://www.makers-guild.com/team
13:00-14:00
Lunch Break
14:00-15:00
Keynote by Dr Vernelle A. A. Noel, Georgia Tech — Situated Computations, Crafts, and Grounded Approaches to Design
Bio: Vernelle A. A. Noel, Ph.D. is an architect, design scholar, artist, TED Speaker, and founding Director of the Situated Computation + Design Lab at Georgia Tech. Currently, Dr Noel is an Assistant Professor at Georgia Tech's School of Architecture and the School of Interactive Computing, where she teaches courses in design, computation, and architecture. https://vaanoel.com/
The keynote will be delivered remotely.
15:15-16:15
Session 2: The Ethics and Politics of Making
What are the politics of making, and are the artefacts of making inevitably political? What ethics matter to makers, especially in terms of sustainability and re-use? With contributions by:
Professor Adrian Smith, SPRU/University of Sussex: Looking for alternatives to the Fourth Industrial Revolution by exploring industrious (maker)spaces for post-automation, https://profiles.sussex.ac.uk/p16347-adrian-smith
Alessandra Fasoli, Kingston School of Art London: Craft in Makerspaces: The Potential for Social Change for Sustainability, https://www.kingston.ac.uk/research/research-degrees/research-degree-students/profile/alessandra-fasoli-511
Irene Fubara-Manuel, Dr Cécile Chevalier, Dr Sharon Webb, School of Media, Arts and Humanities, University of Sussex: Full Stack Feminism, http://ifte.network/full-stack-feminism/
16:15-17:00
Concluding Plenary Discussion