Actions and Detail Panel
Have Fun Do Good in Costa Rica
Wed, May 10, 2017, 12:00 PM – Sun, May 14, 2017, 12:00 PM CST
Description
That trip you always wanted to take to Costa Rica....here it is.
Travel to Costa Rica with Have Fun Do Good in May 2017. Our trips kick off on Wednesday afternoon out of Liberia International Airport. Have Fun Do Good team members will pick you up at the airport and shuttle you to Playa Tamarindo.
Our place will not disappoint. Includes full amenities and close proximity to the beach. We try to give our trips a summer camp feel. Rather than staying in hotels, we stay in a large house with plenty of room for everyone. This helps the team to grow quickly and forces people to step out of their comfort zones. We have a large 6BR penthouse in the heart of Tamarindo.
Trip Highlights: Surf Lessons, Waterfall Hike, Beach Time, Local Fare, Group Dinners, Doing Good with the Leatherback Trust Foundation, and much more. This is a jam packed trip!
View Photos from our last trip here.
Price includes: Amazing accommodations, transportation, two meals per day and some awesome HFDG gear. Participants are responsible for flights to and from Liberia International Airport (LIR), any alcoholic beverages, and optional activities.
CLICK HERE TO LEARN MORE ABOUT HAVE FUN DO GOOD
PAYMENT PLAN IS AVAILABLE AT CHECKOUT THROUGH AFFIRM
When booking your flight, please try to arrive at Liberia International Airport before 5pm. We will be running multiple shuttles to and from LIR to Tamarindo.
ACCOMMODATIONS. CLICK HERE TO SEE MORE PHOTOS OF THE PLACE.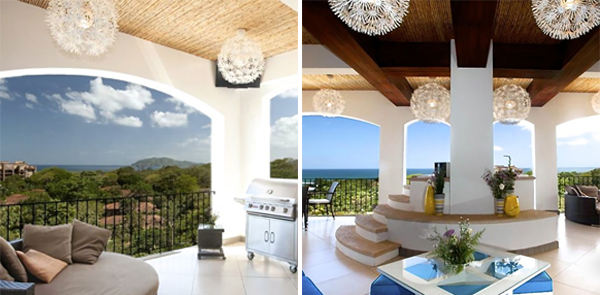 HEAR FROM PAST PARTICIPANTS

FAQs
WHAT IS HAVE FUN DO GOOD?
We are a social good travel company. We provide group travel experiences that incorporate a "do good" (volunteer) component.
WHY SHOULD I SIGN UP FOR A TRIP?
Because our trips are flippin' sweet, duh! No, but seriously, they are. We pride ourselves on creating a truly unique experience. We incorporate a volunteer component because it makes the trip that much more rewarding.
WHAT ARE THE AGES OF PARTICIPANTS?
We require all participants to be at least 21 years of age. Typical trips range from 21-40 years old.
WHY DO YOU STAY IN HOUSES AS OPPOSED TO HOTELS?
We are all about forcing our participants to step out of their comfort zone. There is no easier way to make friends quickly when you're staying under the same roof. We make dinner together, we go out together and we laugh together. Don't worry, you'll have your own bed.
WHAT TYPE OF VOLUNTEER WORK DO YOU DO?
Our volunteer work varies. It really depends on the location. Our goal is to put a unique spin on "doing good." From teaching kids how to snowboard to working with turtles in Costa Rica, we like to mix it up.
CAN I ROOM WITH MY FRIENDS?
Absolutely! We send out a questionnaire once you sign up for the trip. All you have to do is indicate that you're coming with a friend. Easy breezy.
WHAT IS THE "FUN" PART ALL ABOUT?
If you don't like to have fun, these trips aren't for you. Srsly. We heart fun. Whether it's doing the stanky leg on the dance floor or having a taco eating contest, we're big on fun and laughing as much as possible.
**We do not offer refunds on trip purcahses. We highly recommend travel insurance through Allianz or World Nomads.