Description
(Online PrePay Is Required. You Will Not Be Able To Pay At Venue)
Have some drinks and design your very own cigar box purse. These are super trendy in Hollywood, look beautiful and make for an amazing conversation piece. Come on out and sip cocktails, mingle and make this great craft under the guidance of a master crafter! During the event, you'll be crafting your masterpiece while sipping drinks that are available at the cash bar. We supply supply everything you need... Just bring yourself! It's a great place to make new friends while crafting.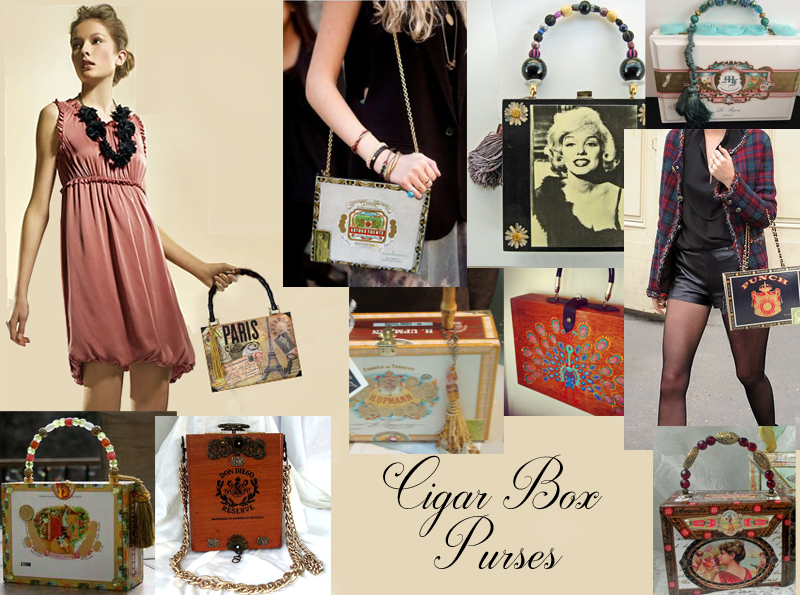 "What a fabulous event. The craft we made was great and the crowd was amazingly friendly. Such a fun night out! - Rebecca T., NYC
BY THE WAY... YOU DON'T HAVE TO HAVE ANY ARTISTIC ABILITY TO ENJOY THIS EVENT. FOR MANY PEOPLE ATTENDING IT WILL BE THEIR FIRST TIME DOING CRAFTS IN YEARS. THE ARTIST/HOST WILL WALK YOU THROUGH EVERYTHING STEP BY STEP.
Design one for yourself or for a gift. Imagine how excited someone will be to get a gift like this that you designed for them by hand!