Description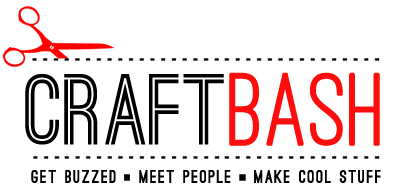 (You Have To Get Tickets Here Online. You Will Not Be Able To Pay At Event)
Have some drinks, meet new people and do an awesome DIY craft under the guidance of a master craft artist! During the event, you'll be crafting your masterpiece while sipping drinks that are available at the cash bar. We supply everything you need... Just bring yourself! It's a great place to make new friends while crafting.

What makes Craft Bash events extra awesome!? Whenever possible we come up with a craft that both men and women will enjoy making. If we do have a craft that we think will be more of interest to women, we always try to add an extra craft option that guys will like too. Those paint and drink nights are a lot of fun but often the crowd is mostly female. We realize that a lot of people that come to these events are single... so single guys,come on out and meet some fun, interesting women in a relaxed, pressure free environment. Oh and plenty of people in relationships attend as well.

THE CRAFT FOR THIS EVENT: MAKE A BEER BOTTLE CAP BOHO MIRROR!
You'll be designing this fantastic mirror under the guidance of a master craft artist. You can get as creative as you'd like choosing your own colored jewels and adding your own touches. People will be blown away that you made this yourself. It's really a beautiful piece. Oh, and for the guys, you can choose to make a version of the mirror with the beer cap top side showing (see pic)... This makes an awesome man cave accessory.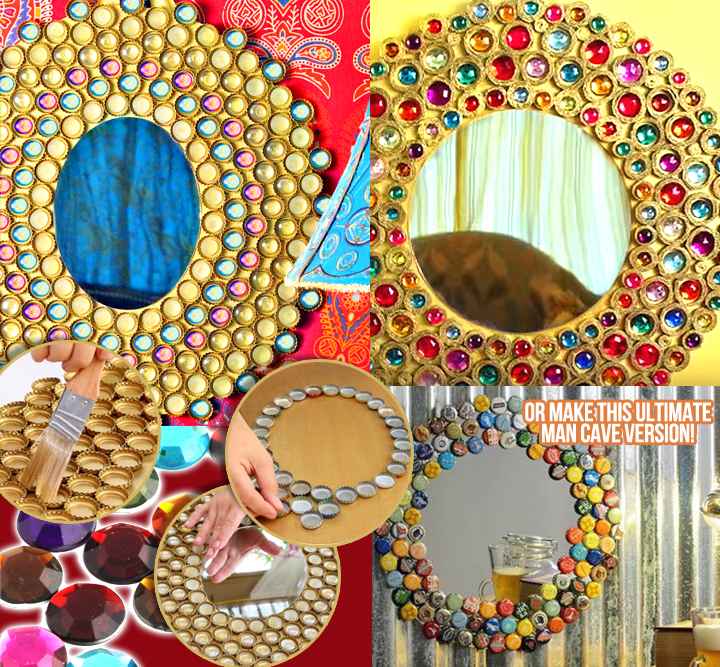 BY THE WAY... YOU DON'T HAVE TO HAVE ANY ARTISTIC ABILITY TO ENJOY THIS EVENT. FOR MANY PEOPLE ATTENDING IT WILL BE THEIR FIRST TIME DOING CRAFTS IN YEARS. THE ARTIST/HOST WILL WALK YOU THROUGH EVERYTHING STEP BY STEP.
* There's a 1 drink minumum at this event. If you don't drink alcohol you can order a non-alcoholic drink or an appetizer off the food menu. Thanks.

"What a fabulous event. The craft we made was great and the crowd was amazingly friendly. Such a fun night out!" - Rebecca T., NYC