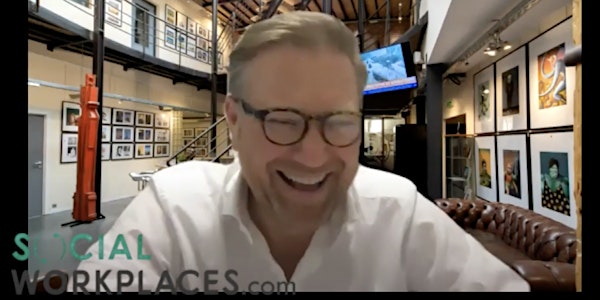 Have a meet with Mr Coworking
A free 30-minutes dialogue about your challenges with Edouard (uk-fr-nl) who has been active for 20 years in the new ways of working.
About this event
The world of work and the professional real estate market are confronted with structural changes (covid19, uberisation, freelance economy, mobility, occupancy rates, etc.) that push for a massive conversion of work places in order to create more flexible, more connected and more collaborative environments. We help organizations across the private, public, and social sectors create change. Through strategic reflection and the implementation of several disciplines (architecture, design, technology, marketing, communication, events ...), we develop innovative and efficient ecosystems based on unique experiences design and the activation of dynamic communities of people. Our clients include: landlords, brands and corporates, business clubs, associations, coworking operators, art centers, media houses, private and public institutions.
See you soon.
Best,
Edouard
Ps: my last publication in French https://www.worknroll.be/