HAVANA NIGHTS - New Covenant Weddings Open House With A Cuban Flair
Description

Havana Nights is a Cuban themed Open House at New Covenant, and EVERYONE is invited to this FREE Event! You'll enjoy the sights and sounds, from professional Salsa dancers and Latin music, to fresh mojitos and gorgeous decor. In true Cuban fashion, you'll even get to watch and learn about the craft of hand rolled cigars!
Since we've opened our doors for weddings and private events, this is the perfect opportunity for you to view our venue, and see just how spectacular your special day could be!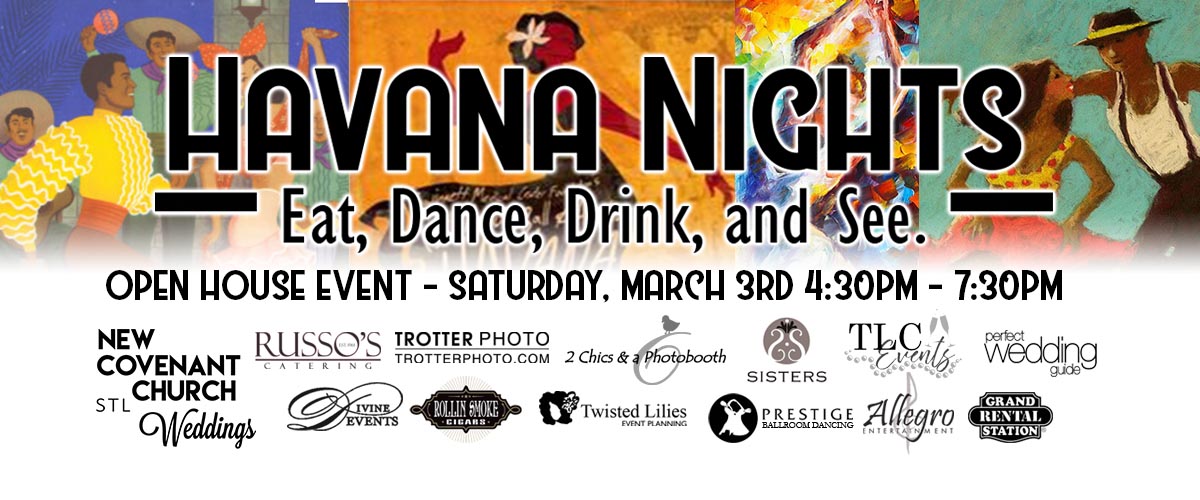 New Covenant Church is the perfect location to host both your wedding ceremony and reception. We're conveniently located in Chesterfield Missouri, at Timberlake Manor Parkway & Highway 64/40.
VIEW VIDEO & PHOTOS OF OUR VENUE: www.newcovenantweddings.com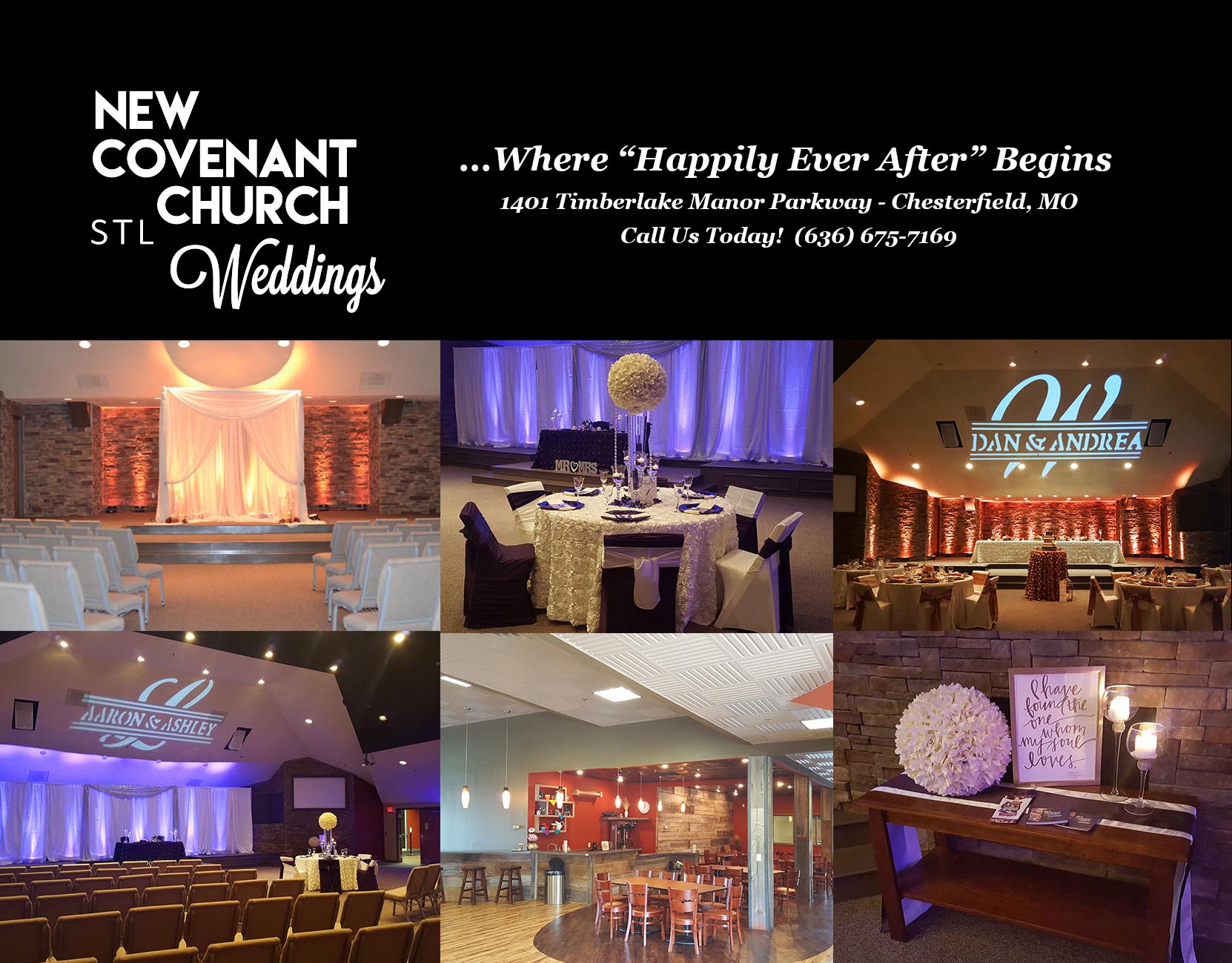 As you enter our venue, you'll be greeted by a spacious, yet warm and inviting lobby lounge, perfect for pre-event mingling and beverage services. You'll love the balance of contemporary and rustic finishes, designed to create a modern vibe with a functional flow. Your guests will enjoy the combination of cafe tables and soft seating to offer options when it comes to sitting down and catching up.
Our grand auditorium boasts vaulted ceilings, recessed lighting, and a built-in stage, adorned by a faux stone accent wall and textured embellishments.
OPEN HOUSE THEME: "Havana Nights" - Bright & Bold Colors, Sassy Textures, and Tropical Details