Description

Welcome to the first annual
Haute Night Out Gala Dinner and Auction!
February 21, 2015

Tamaya Resort
1300 Tuyuna Trail, Bernalillo, NM 87004
VIP Cocktail Party 5pm
Silent Auction 5pm
Dinner and Silent Auction 7pm
Haute Hopes Scholarship Fund Pitch Competition 8:30pm
Dancing 9pm-midnight

When sleeping women wake, mountains move. ~ Chinese proverb

COCKTAIL HOUR HORS D'OEUVRES
host glass of Gruet Champagne
Coffee Smoked Duck, Cherry Relish, Focaccia Crouton
Grilled Ratatouille & Goat Cheese on Spiced Pita Crisp
Wild Mushroom & Mascarpone Tart
Achiote Chicken Sate, Pomegranate Sauce
Lobster Chive Mac N' Cheese
SOUP
Roasted Corn & Green Chile Chowder, Piñon Biscuit
DUO ENTREE
Grilled NM Sirloin Steak, Pinot Demi
Natural Salmon Filet, Orange Confit
Sour Cream & Thyme Smashed Golden Potatoes
Market Vegetables
DESSERT
Roasted Pear Panna Cotta, Port Syrup
WINE SERVICE WITH DINNER
Canvas by Michael Mondavi
Chardonnay & Cabernet Sauvignon
Celebrate the business and entrepreneurial spirit in New Mexico while enjoying incredible views, food and entertainment.
Did you know that one of four women in New Mexico live below the poverty line? Or that women have a one in four chance of being a victim of domestic violence if they live in New Mexico? Or that almost 4000 children witnessed violence against their mothers here in New Mexico in 2012? Despite the fact that almost half of women who are victims of domestic violence have college degrees, many believe they are powerless to change their circumstances. You can help us empower disadvantaged New Mexican women to change the homelife of our children, the possibilities for our women and the economy of our state. Haute NIGHT OUT is one benefit that benefits us all. Tickets are nonrefundable but may be tax deductible; please consult your tax advisor for more details.
---
We are so excited to announce the date for our absolutely FABULOUS Haute Night Out Gala Dinner!

Join us for this sparkling, black-tie optional party as we launch our HauteHopes™ Scholarship Fund.

Bid on incredible items in our silent and live auctions, dine on scrumptious food and wine, and cap the evening off with a fast-paced, exciting pitch contest where you can hear the brilliant business ideas of our HauteHopes Scholarship finalists and vote for the audience favorite! We will award the scholarships right there on stage!

This night promises to be like none other Albuquerque has seen! We already have commitments for incredible donations to our silent and live auctions, and wait until you hear our biggest partner is for the event and what they will be bringing with them for you to enjoy. You won't want to miss this!
This fun evening will leave you energized and inspired while providing much needed support to disadvantaged women in New Mexico. Proceeds benefit HauteHopes™, a fund providing startup and business scholarships and grants to disadvantaged women of New Mexico. For more information, see www.hautehopes.org.
Discounted Rooms available at Tamaya while available! Make a night of it and enjoy the beautiful Tamaya Resort on Saturday! https://resweb.passkey.com/go/HauteNightOut2014
A huge thank you to our wonderful event partners: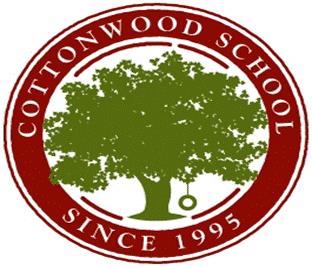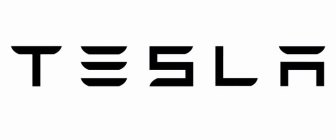 And a huge thank you to our brilliant Event planner and Decor Partner:

---
"If we are going to see real development in the world, then our best investment is women."
~ Desmond Tutu
Why should you become a Sponsor of Haute NIGHT OUT?
You are a vital part of the solution. Research from the World Bank, Ernst & Young, and other institutions show that women, as business leaders, employees, consumers, and entrepreneurs, are spurring economic growth and improving conditions in their communities. But women business owners still face disproportionate barriers in growing their businesses, especially less access to business networks, technology, training, credit, markets, and equal protection under the law.
Hautepreneurs needs community leaders like you to help us empower women in New Mexico by cultivating entrepeurship and business skills, introducing high potential women to networks and mentoring from successful role models, and funding great ideas from local women that can grow our economy.
Hautepreneurs is deeply committed to helping New Mexican women realize their incredible potential. Your sponsorship will change the lives of worthy women who can become the next generation of high growth business owners and community leaders.
For information on how to become a table sponsor, a donor or an event sponsor of Haute Night Out, please email us for a sponsorship information kit at concierge@hautepreneurs.com.
---
*You do not need to be Hautepreneurs member to attend, although members enjoy a significant discount on ticket prices. To discover if you are an excellent candidate to become a Hautepreneurs member, go here: http://www.hautepreneurs.com/welcome/joining-hautepreneurs/
For Membership and information on Hautepreneurs®, sign up for our email list: * indicates required Email Address * First Name Last Name Email Format html text