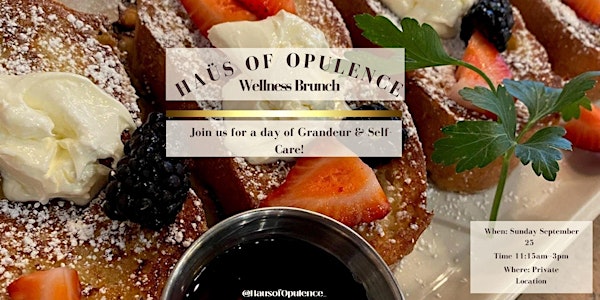 Haus of Opulence Wellness Brunch!
The Ultimate Wellness Experience to celebrate our 4 year Anniversary in the Haüs!
About this event
Nowadays when we hear the word BRUNCH, we think of a whole VIBE!
Brunch has been added to the list of SELF~CARE for many of us; So to celebrate
Haüs of Opulence's 4yr. Anniversary we wanted to curate the perfect balance of Brunch & Wellness.
Get ready for a day of Relaxation, Fellowship, and the Optimal experience of Self~care
When: Sunday, September 25
Time: 11:15am -3:00pm
Where: Exclusive Location; which will be provided upon RSVP confirmation
Mini Spa services w/ @HausofOpulence_
Brunch by @KiaDenise
Bottomless Cocktails
Skincare Education
Mental Health & Sexual Wellness coaching w/ @Kimbritive
and much more!
This will be the Ultimate Self~care Sunday, and we hope to send you off with a few new ways of how to cater to your overall Well~being, because you deserve self~care both inside and out!
For all additional inquries please email HausofOpulence.co@gmail.com
Thank You - JAë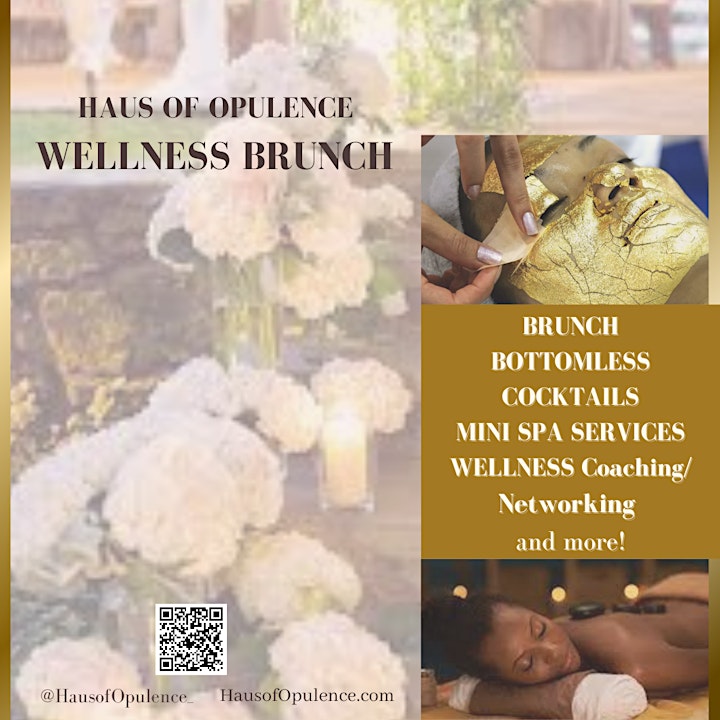 Bring a Bestie Opulent Package
⬆️ click the link to save
BRING A BESTIE!
Buy 2 Tickets and Save!
tickets must be purchased together to enjoy this benefit.
We look forward to seeing you & your bestie basking in Wellness x Opulence!
* Discount is included in the sum of your ticket purchase when you click the link above.
* 'LeGrandé' & 'Bring a Bestie' Packages are excluded from any additional discounts or promotions.