Haunted: the Spirited Dark History of Detroit

Multiple Dates
Event Details
We spend a lot of time trying to convince folks that Detroit's not that scary. Tonight we throw that all out the bus window.
Jump on board and spend the evening learning the dark history of Detroit. Your host will recount some ghastly tales, and not a few bloody ones. From the ghosts of Detroit landmarks and the notorious Purple Gang to the haunts of the city's most frightful residents: wailing women, maniacal murderers and just downright creepy happening abound in the city.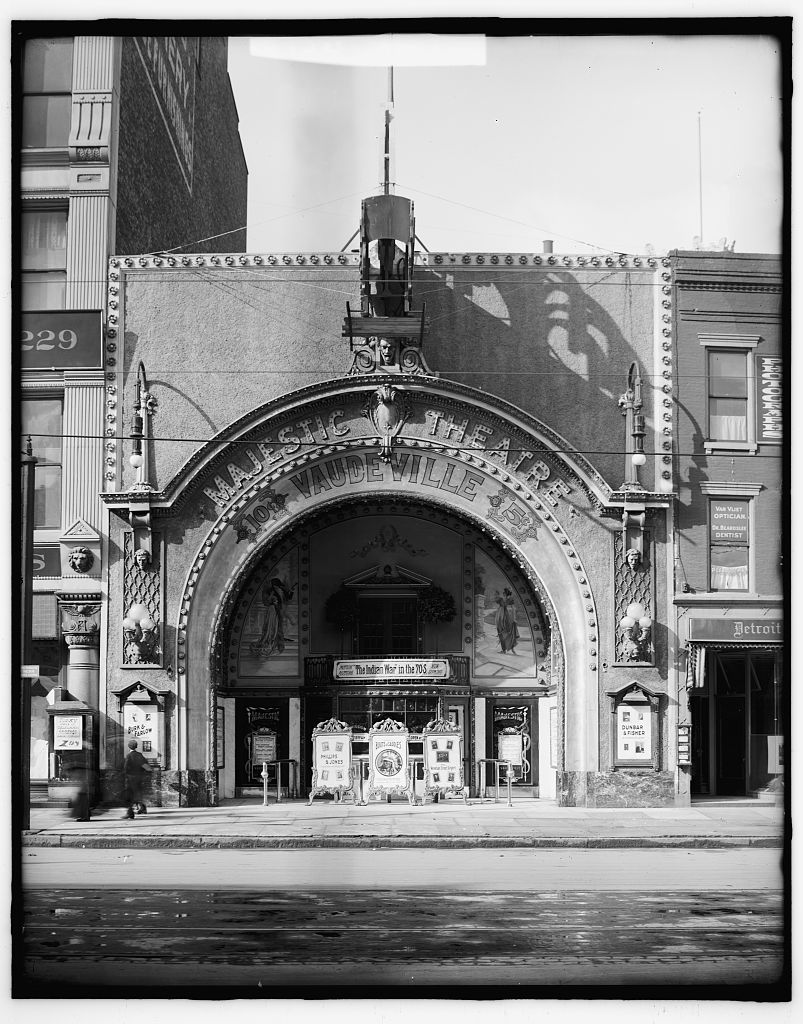 Here's what we've got going on:
You'll meet the bus at one of two pickup spots (Ferndale and Downtown Detroit). Of course we won't tell you everywhere we're going, but don't worry (too much). Tales from the Battle of Bloody Run and the strange story of Harry Houdini's last show await. We'll head off to Belle Isle to hear about the Women in White Dresses and the boathouse hauntings. From there, we'll to the Elmwood Cemetary home of the Battle of Bloody run as well as a few well known deceased Detroiters.  We'll cruise by the location of Houdini's last performance and cover the mysterious masons and ghosts that exist in the country's largest temple.
We'll of course be hitting some local haunts (see what we did there?) Detroit's got plenty of haunted saloons.  Expect more than a few surprises along the way. Prizes to the best costume will be awarded!
Here's what to do next: click the link below, and select the date for your tour. After that, you'll be prompted to choose your pickup time and location. Please note: once you have chosen your date, you gotta stick to it! These things sell out, so we can't switch dates around willy-nilly. 
For the 7:00PM tours: Pickups in Ferndale at Rosie O'Grady's at 6:15 PM, and in Detroit at the Z Deck (1234 Library Street) at 6:55 PM.
For the 5:00PM tours:
Pickups in
Ferndale at Rosie O'Grady's at 4:15 PM
, and in
Detroit at the Z Deck (1234 Library Street) at 4:55 PM.
Return drop-offs (approximate times): Downtown at the Z Deck at 11 PM and Ferndale at Rosie O'Grady's at 11:40 PM for the 7PM tour. Drop offs are Downtown at 9PM and in Ferndale at 9:40PM for the 5PM tour.

FAQ!
What happens if I miss the bus? Will the bus wait for me if I'm late?

If you miss your pickup downtown, you can hightail it up to Ferndale and hop on there. We can't hold the bus for you if you're late, though. Sorry to be so mean about that. There's a schedule to keep and we want everyone to have a good time.
Can I drink on the bus?
Yes, within reason. Take it easy, lampshade. You're on a starting and stopping bus and there aren't frequent bathroom breaks. No, you can't pee on the curb. Also, please only bring things with lids; no open cups. Small coolers only, since the big ones are a safety hazard. And it's just plain illegal to take any open container on or off the bus. Drink on the bus? Sure. At the bar? Absolutely. But no drinks in the no-man's-land in between the two.
What's the food sitch?
While we don't have food on the bus for you (that gets a wee bit messy), you might have time to grab a bite at a bar. We do recommend that you bring a snack or two to fuel your endeavors, or chow down before or after the tour, as there's not quite time for a full 5-course meal during our stops.
What if I can't show up? Will my friend be able to go instead?
Totally. Just let us know ahead of time via hello@thedetroitbus.com and we'll update your tickets with the new name or send them with your printed tickets.
Will you be selling extra seats at the bus?
Nope. Sorry. All passes gotta be bought online. There's a limited number of seats and we want you to have plenty of room - no roof riders no matter how badass that might sound.
What's your refund policy? I want me dubloons.
We'll gladly refund your tickets seven days prior to the day of the event. After that, there's no refunds. Sorry to be so mean about it.
What about weather SNAFUs?
We live in Michigan. Sometimes Mother Nature likes to throw us a curveball. We keep safety as our highest priority. In case of gnarly weather, you'll receive an email the day of the event with a raincheck/snowcheck date. If you cannot make the rescheduled date, you'll get a voucher good for a future tour with us.
Organizer
The Detroit Bus Company
We're a new take on an old problem of getting around. We do things differently with our own special public services, events and bus rentals. Details can be found at TheDetroitBus.com.
Call (313) 444-BUS1 anytime or find us on Twitter and Facebook. Join up, get on and let's put our city back on wheels. It's time we got going.