Description

Haunted Houses In Wisconsin Presents THE BLOOD BATH BARN
Located at N8485 County Rd F, Berlin, WI 54923
Ticket Pricing: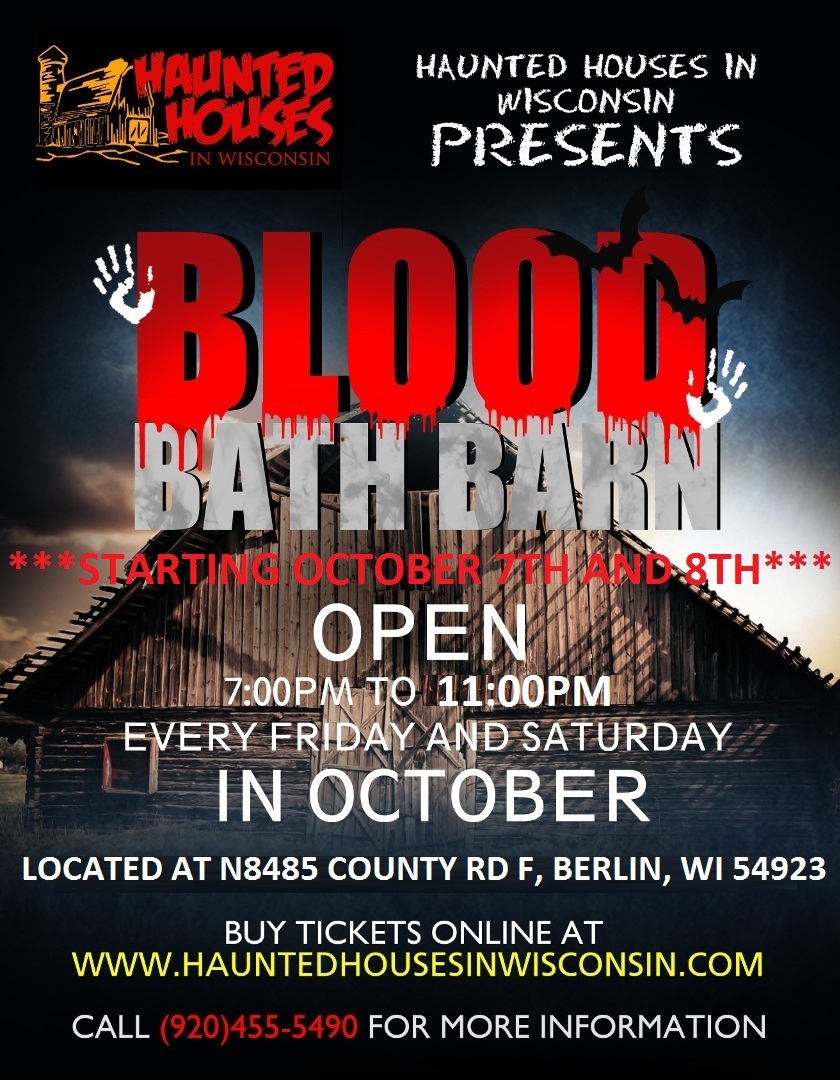 The Blood
B
ath
Barn
The Blood Bath Barn is Haunted Houses in Wisconsin's best attraction ever.
Starting October 7th, The Blood Bath Barn will be open from 7:00 PM until 11:00 PM every Friday and Saturday Night unitl October 29th.
Concessions will be available for purchase, as well as AMPLE free parking.
Haunted Houses Dates
10/7, 10/8
10/14, 10/15
10/21, 10/22
10/28, 10/29
The Blood Bath Barn Wisconsin
The BLOOD BATH BARN is the most terrifying Haunted House in the United States of America. It is a must see attraction for all ages this Halloween season.
The Blood Bath Barn consists of 3 levels. Essentially, it is 3 haunted houses in one. One ticket grants you admission to all three levels.
There is also a hay ride included with your ticket purchase that will shuttle guests from the parking area to The Blood Bath Barn.
The tickets are limited due to capacity at the barn, so please purchase as soon as possible.
Please visit www.hauntedhousesinwisconsin.com for additional information.