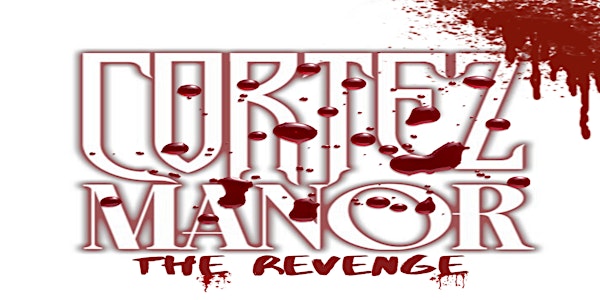 HAUNTED HOUSE - CORTEZ MANOR THE REVENGE
"Cortez Manor the Revenge" - Come meet Dr. Cortez's wife and see how deranged a true scorned woman can be in this terrifying haunted House.
When and where
Location
Curtiss Mansion 500 Deer Run Miami Springs, FL 33166
About this event
Don't miss this terrifying Haunted House
Last year we experienced and took a tour of Dr. Cortez's sinister sanitarium known as the Cortez Manor. Dr. Alfred Cortez married Ofelia many years earlier and all the while supporting his addiction to torture and gore, she never felt truly loved. THIS ENRAGED HER. His love to dismember patients lead to his demise. In the shadows, is where she was hiding waiting for her moment to take over. Her plan, to slowly poison Dr. Cortez and end him in the worst way possible. As a skilled botanist, she cultivated the natural poisons which she used to torture her beloved husband and many of the sanitarium patients. In their poisoned daze, flayed them. Later, used their hides to create her final masterpiece. Come meet the Mrs! She is buzzin' to meet ya!
EVENT RULES TO MAKE THIS A SAFE & ENJOYABLE EXPERIENCE FOR ALL:
Do Not Enter if you suffer from any medical condition including, but not limited to respiratory, heart, mental, prone to seizers, have broken bones/casts, pregnant, neck or back injuries, high blood pressure and prone to dizziness.
This attraction includes tough terrain, sudden motion and noises, fog, strobe lights, and content may be disturbing to some audiences.
Be on time, only a 15 minute delay is permitted.
No purses or backpacks will be allowed.
Must wear shoes.
No heels permitted.
Costumes will not be permitted.
You may get wet.
No physical contact with staff at anytime.
No inappropriate behavior will be allowed.
We are not responsible for any injury.
No refunds for any reason.
Onsite parking is $5 and subject to availability.
All ages are welcome, but it is intended to scare even the bravest of men.
ENTER AT YOUR OWN RISK, IF YOU DARE!