Join Party Goers at Chicago's Largest and Scariest Halloween Costume Party!
About this Event
Experience a night of thrills party-goers at Chicago's biggest Halloween costume party, Haunted Halloween Ball, on Saturday, October 30, 2021 at the Congress Plaza Hotel, classified as one of the most haunted hotels in the world by USA Today! Located on Michigan Avenue by Millennium and Grant Park, the Congress Plaza Hotel will be the backdrop for Chicago's best Halloween party, the Haunted Halloween Ball.

HauntedHalloweenBall.com & Surreal Chicago
presents
Haunted Hotel Halloween Ball
For full information, visit: www.HauntedHalloweenBall.com
HAUNTED HALLOWEEN BALL 2021
Congress Plaza Hotel
Saturday, October 30, 2021
The Pre Party @ TBD
Friday, October 29, 2021 - 10pm - 4am
The Post Party @ TBD
Directly After Event (2:30am - 5am)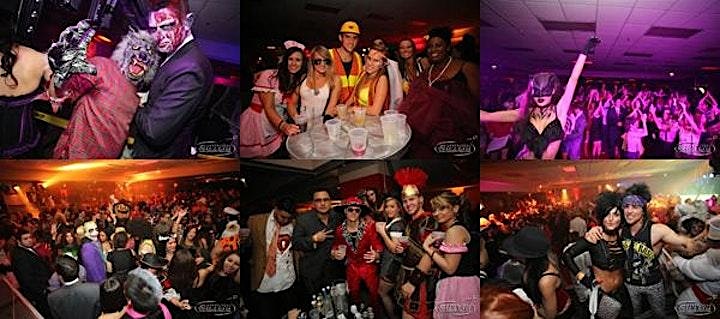 Haunted Halloween Ball combines elements of a lavish VIP nightclub and lounge experience, with the exclusiveness of a luxury hotel gala, and the terror and chills of a haunted house. The moment you enter Congress Plaza Hotel, you will be directed to the massive 20,000 square foot ballrooms of the 122-year-old hotel, which has been transformed into an abandoned hotel run by zombies. In Chicago, close to 2,000 costumed party-goers will dance to the dark and dirty beats of world renowned DJs and recording artists. Other entertainment includes encounters with the Haunted Halloween Ball vampire bellmen, zombie cocktail servers dressed as French maids and theatrical performances by costumed go-go dancers. Outrageous, bizarre and risqu will be among the Halloween costumes competing in the $2,000 cash and prize virtual costume contest.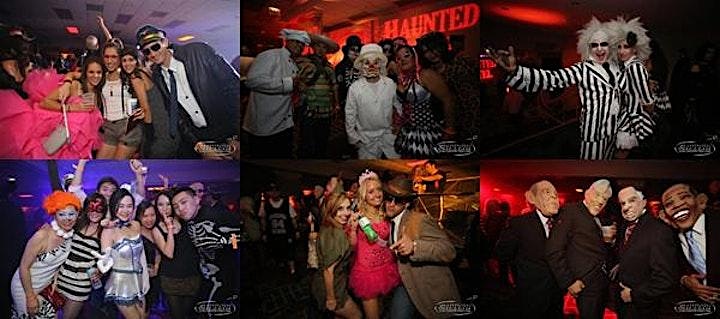 The Haunted Halloween Ball will sellout the Congress Plaza Hotel and Convention Center in Chicago ! Haunted Halloween Ball Chicago takes place on Saturday, October 30, 2021 at Congress Plaza Hotel, Chicago, IL 60605 from 9:00PM-3:00AM. Early-bird tickets are $20 and table reservation packages that include two premium bottles, eight party tickets, and reserved seating, start at $1000. For those who dare to stay overnight, a special Halloween weekend hotel room rate of $139/night is available for October 24 - October 29 at Haunted Congress Plaza Hotel.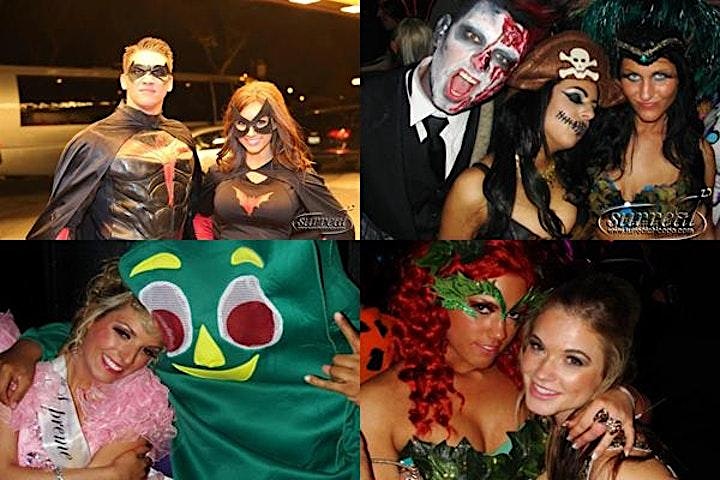 The Congress Plaza Hotel
520 S Michigan Ave Chicago, IL - 60605
Time: 9pm - 3am
Dress: Costume Party
This event is 21+
Name will be checked at door. Proper identification required.
Exclusive Early Bird Special (very limited amount!):
General Admission - $30/ticket
VIP Table:
2 Top Shelf Bottles, & Reserved Seating $750
Bottle Options: Top Shelf Vodka, Patron, Jameson, Johnnie Walker Black Label, Jack Daniels, Makers Mark Bourbon, Crown Royal, Bombay Sapphire, Bacardi, Disaronno Amaretto, Peach Schnapps, and Veuve Clicquot champagne.
VIP Table Packages:
8 GA Tickets, 2 Top Shelf Bottles, & Reserved Seating $1000
Bottle Options: Top Shelf Vodka, Patron, Jameson, Johnnie Walker Black Label, Jack Daniels, Makers Mark Bourbon, Crown Royal, Bombay Sapphire, Bacardi, Disaronno Amaretto, Peach Schnapps, and Veuve Clicquot champagne.
Note: Additional bottles may be pre purchased for a special Halloween price of $225/bottle ($300 - $350 onsite). You can have as many people as you want on your table; however, seating is limited to a maximum of 6 - 8 people at a time. Most groups are NOT sitting at the same time.
Chicago's Largest & Scariest Annual Halloween Party
One of the Most Haunted Hotels in the World by USA Today
Enjoy Cash Bar at Multiple Bars Throughout The Venue
$2,000 Best Costume Contest (in Cash & Prizes)
Celebrity DJs Playing House & Top 40 Hits
Views of Chicago Skyline & Famed Buckingham Fountain
Multiple Areas to Mingle
State of the Art Sound & Lighting systems
Haunting Décor
Spectacular:
VIP Bottle Service Packages
Group Rates
Room Rates: $139/night (view hotel tab)
Complimentary Party favors (while supplies last)
Amazing Costumes & Fun
And more...
Get your tickets to Chicago's top Halloween party now. Don't wait. Admission is limited and ticket prices will increase as we get closer to the event. For large groups, please contact us at for a special price. Book your VIP table reservations ASAP (limited amount available)! Prices subject to change without notice. Haunted Halloween Ball Chicago is the ultimate group destination. Celebrate Halloween in Chicago with three events filled with costumes, décor, dancing, drinking, and an unforgettable experience. Book a discounted group ticket package for the best Halloween costume party in Chicago.
Important: ALL TICKETS ARE NON-REFUNDABLE.
Do NOT buy tickets Craigslist, Stubhub, Scalpers, etc. Unfortunately, many of these are either already used or are counterfeits. Only purchase tickets from www.HauntedHalloweenBall.com
The event attendees must be present at the door along with valid photo identification. It is highly recommended that you purchase your own ticket.
Please note that you will have to take a print out of the ticket that you will receive from Eventbrite.com and show it at the venue to gain access. Any failure to provide proper identification / order printout may result in the denial of admission with no refund.
Ticketing Technical Issues:
​For any ticketing / technical issues​, please see the Eventbrite Help Center and/or contact Eventbrite through​ https://www.eventbrite.com/support/contact-us