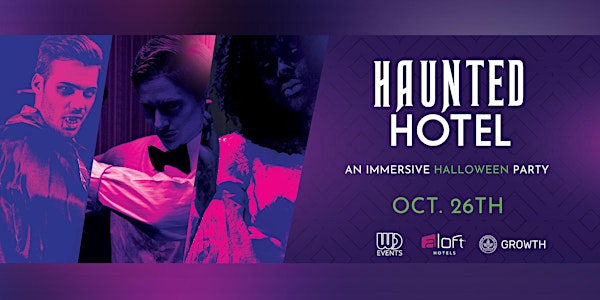 Haunted Hotel 4 - Immersive Halloween Party (Tampa)
Haunted Hotel is the annual Halloween Party that has everyone talking! We invite you to join the guests of Hotel ReNault for this epic event
When and where
Location
Aloft Tampa Downtown 100 West Kennedy Boulevard Tampa, FL 3602
Refund Policy
Contact the organizer to request a refund.
About this event
Room at Aloft Tampa on 10/26
2 events tickets
$50 bartab
Experience the Haunted Hotel like never before....
HALLOWEEN COSTUME PARTY
IMMERSIVE PHOTO BOOTHS
INTERACTIVE ACTORS
DJ
FULL VENUE TRANSFORMATION
For the past 4 chilling years, Aloft Tampa Downtown and Hotel ReNault have converged into the frightful and wickedly delightful, Haunted Hotel. This year the event is even more thrilling with one-of-a-kind, themed experiences alongside immersive interactions from some of Hotel ReNault's long forgotten staff and specialty craft cocktails.
Guests can expect to have a fun filled night, full of dancing along with a live DJ, and plenty of bar choices, including some craft cocktails conjured up by one of Hotel ReNault's renowned bartenders who reappears every year, making sure his beloved recipes are created just right for you to enjoy.
Throughout the night, enjoy interacting with other Hotel characters that have come back to enjoy the party and pose with them in front of an immersive backdrop where a professional photographer will be snapping photos all night. Be your own photographer too, with unique "selfie-spots" around the Haunted Hotel's lobby.
Join us for our 5th year of Haunted Hotel, and let your ghoulish host, Peter the Bellhop, oversee all the excitement and frights for the night, that the once a year event holds!
Must be 21+ to attend
SAVE $$$$ AND BUY YOUR TICKETS EARLY - PRICING INCREASES AS TICKET TIERS SELL OUT.
For immediate assistance please call or text: 321-594-8161 or email us events@growthmarketingfirm.com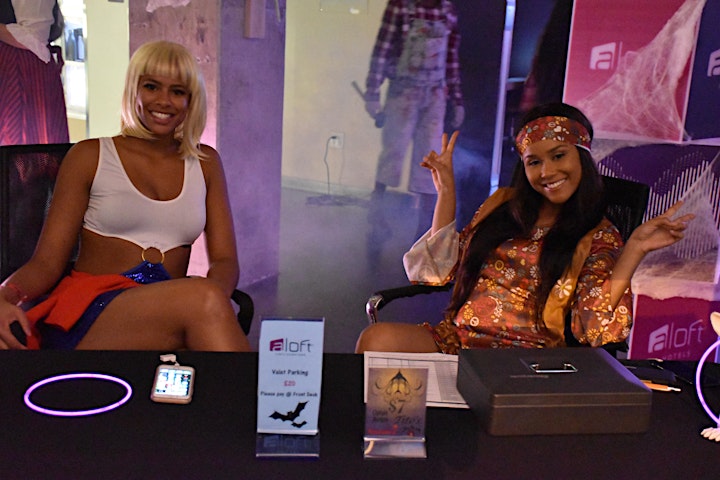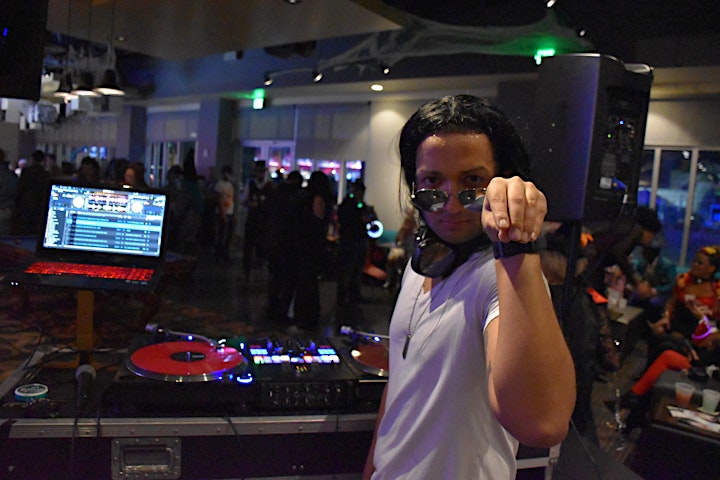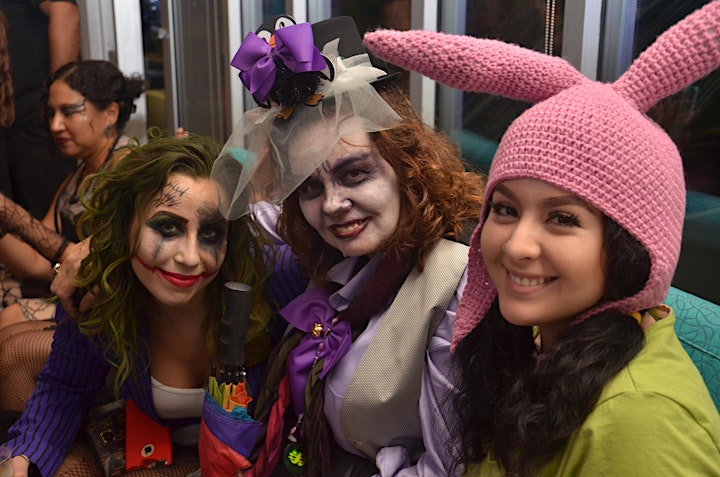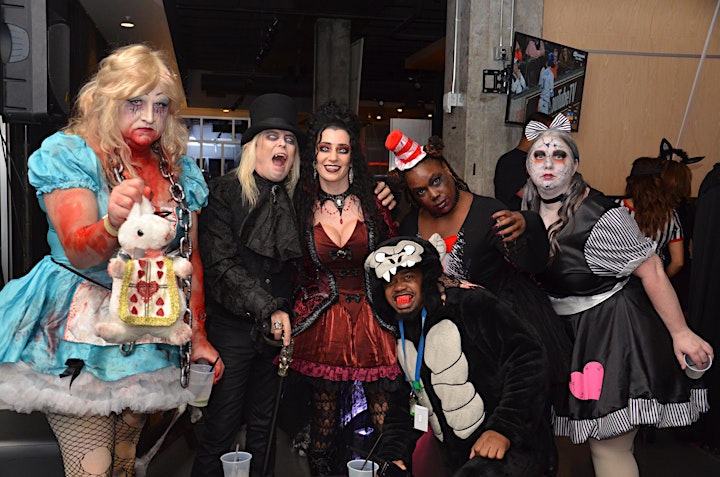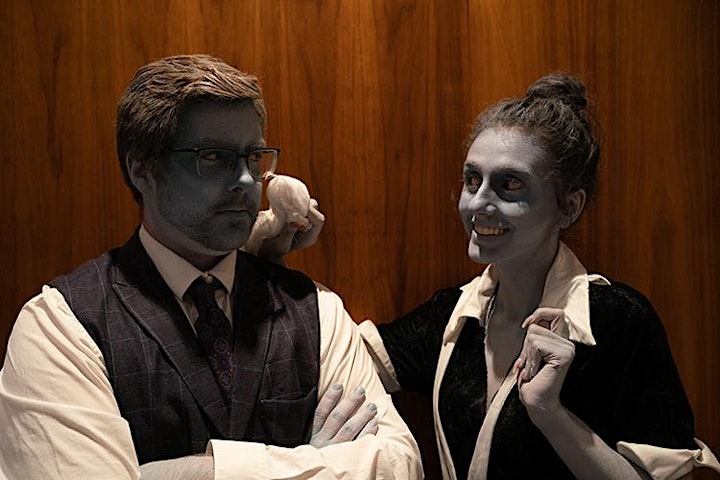 PURCHASE POLICY: BY PLACING AN ORDER, YOU ARE CONFIRMING THAT YOU RECEIVED THIS POLICY AND ARE AGREEING TO ABIDE BY THE CLAUSES WITHIN. THIS PURCHASE POLICY IS A BINDING CONTRACT BETWEEN YOU AND EVENT PRODUCER. NO REFUNDS OR EXCHANGES. ALL SALES ARE FINAL:THERE ARE NO REFUNDS, NO CANCELLATIONS, NO CREDITS, NO EXCHANGES, AND NO TRANSFERS AFTER THE ORDER HAS BEEN MADE.ID: YOU MUST PRESENT A VALID GOVERNMENT ISSUED PHOTO IDENTIFICATION (ALONG WITH YOUR E-TICKETS THAT HAVE BEEN EMAILED TO YOU FROM EVENTBRITE WHEN YOUR ORDER IS PLACED): THE NAME ON BOTH THE MUST MATCH THE NAME ON YOUR PURCHASED TICKETS, IN ORDER TO GAIN ENTRY TO THE EVENT. IF THE NAME ON THE ID DOES NOT MATCH THE TICKETS, OR IF YOU DO NOT HAVE THE GOVERNMENT ISSUED IDENTIFICATION, YOU WILL BE DENIED ENTRY TO EVENT WITHOUT A REFUND. EVENT BOOKING: BY PURCHASING A TICKET, PACKAGE OR RESERVATION YOU ARE ENTITLED TO ENTRY FOR THE EVENT YOU ARE PURCHASING IT FOR. AT THE TIME OF YOUR ORDER, EVENTBRITE WILL PLACE AN ORDER FOR YOUR TICKET(S) IN THEIR SYSTEM, REDUCING THE NUMBER OF TICKETS AVAILABLE FOR THE CHOSEN EVENT. BEFORE PURCHASING YOUR TICKET(S) WE URGE YOU TO CONFIRM THE TITLE, TIME AND LOCATION OF THE EVENT(S) YOU WISH TO ATTEND, AS THERE ARE NO REFUNDS. EACH EVENT HAS A DEFINITIVE DATE, START TIME AND END TIME. IF YOU DO NOT SHOW UP TO THE EVENT, YOU UNDERSTAND THAT YOU ARE FORFEITING YOUR TICKET(S) AND THEREFORE YOUR TICKETING FEE (THE ENTIRETY OF WHAT YOU PAID) WILL NOT BE RETURNED TO YOU. IF YOU DO NOT ATTEND YOUR EVENT, YOU ARE STILL 100% FINANCIALLY LIABLE FOR YOUR PURCHASE. IF YOU CANNOT ATTEND THE EVENT, YOU WILL NOT RECEIVE A REFUND.