Description
Spend your Halloween in a town with a long-standing penchant for ghost stories.
Start: Philipse Manor Station
Finish: Hasting on Hudson
Distance: 10mi
Return: train
Coordinator: Rick Mohovich
Joint hike with FREEWALKERS and SHOREWALKERS of New Jersey.
Sleepy hollow Haunted Halloween Hike
A limit of 30 people for the cemetery tour, RAIN OR SHINE !!!
Sleepy Hollow Cemetery tour: We will meet at the Philipse manor train station at 10:15, then walk to the cemetery and have a one hour plus narrated tour of the historic cemetery at a cost of $12 per person.
Other highlights are Lyndhurst Castle grounds and gardens. (LYNDHURST.ORG). and the 17th century old Dutch church, if open.
We then walk along the Westchester River walk and the Old Croton Aqueduct, passing towns:
Sleepy Hollow, Tarrytown, Irvington on Hudson, Dobb's Ferry, ending at Hasting on Hudson.
Free parking at the Philipse Manor train station. Drivers please arrive extra early as roads possibly could be closed for a 10 K run, Train stations in every town for opt outs,
Hike leader RICK MOHOVICH 201-675 6304 figgman@mindspring.com
Many clean bathrooms along the way, lunch at a river park, finish around 5pm.
Some hills, walking in and out of towns

Train fare, senior one way $7.00 one way adult 10.75 from Grand Central. Returning to GC from hasting on Hudson, senior $6.00 off peak reg fare $9.25
Highlights:
-Sleepy Hollow Cemetery tour
-Lyndhurst Castle grounds and gardens
-Westchester River walk
-Old Croton Aqueduct walk
-17th century Dutch church
-Tarrytown
-Irvington on Hudson,
-Dobb's Ferry
-Hasting on Hudson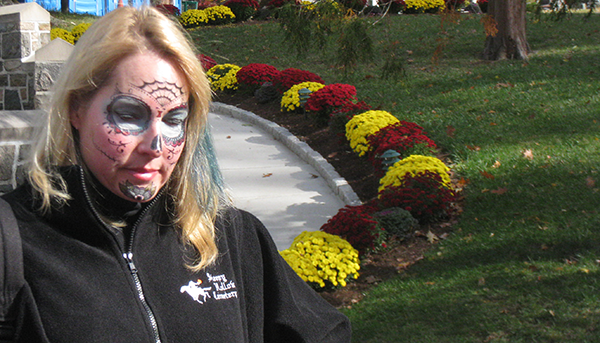 ---