Description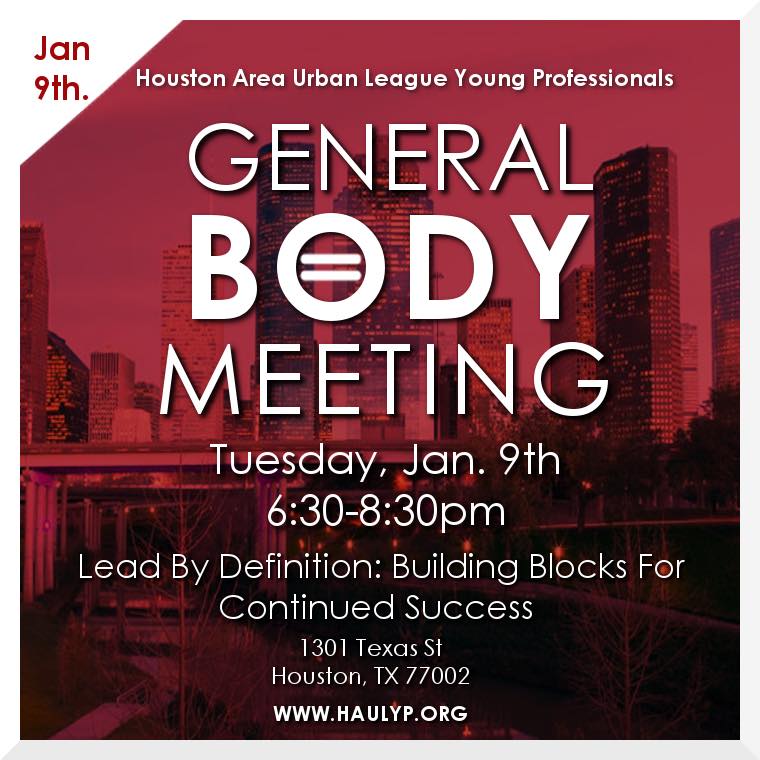 Join us this Tuesday, January 9th at 6:30pm at the Houston Area Urban League building (1301 Texas Street, Houston, TX 77002) for a SPECIAL general body meeting where we will give you AMAZING tools and information to help you DOMINATE your 2018! We will cover:
Physical Health -- How to eat the right foods and keep in shape even with the busiest of schedules
Mental Health -- How to tap into your inner zen in the midst of all the noise
Personal Finance -- How to control your money and not let your money control you
Wealth and Legacy Building -- How to finance your fantasy life and still make sure your loved ones are taken care of
Leadership -- How to incorporate your values into your work and communicate most effectively with your peers and supervisors
PARKING INFORMATION: FREE street parking after 6:00pm (PAID parking in the parking lot adjacent to the HAUL Building).
PLEASE NOTE: We gather after the meeting at The Sam Houston Hotel for good eats, great cocktails and FANTASTIC conversation with HAULYP guests, members and leaders! We look forward to seeing you there!