Description
Sustainable Jewelry Fall Pop-up Shop
Local sustainable jewelry and accessories brand Hathorway will be at West Elm Palo Alto on Saturday, October 6 and Sunday, October 7 from 12pm - 6pm for our Fall Pop-up Shop in the Bay Area.
This weekend we will have a few new items that is not available on our online store (www.hathorway.com), so hop over to West Elm with your friends and family to browse our items.
---
Hathorway jewelry is not like any other jewelry
All of our designs are handcrafted using horns from buffalo in Vietnam and are...
Byproduct of the food industry

Advocating for zero-waste, Hathorway ethically-source buffalo horns that are discarded from the food industry & deadstock in Vietnam. As a sign of respect to the buffalo, nothing of the creature is wasted.

A chemical-free creation

Championing to prevent pollution, no chemicals are used throughout the process, nor made with a process that is not harmful to the environment. It only uses heat and oil to flattened the horns into shapable plates. Once cut into the desired shapes, the pieces are polished with water.

An organic material

As an eco-friendly material with high mineral nitrogen, all our excess horn shavings produced during the creation of our pieces are used as soil fertilizer for the rice fields in Vietnam. Thus, providing rice crops for people, and meals for other buffalos.

10% donated to empower women


10% of all profit is donated to organizations and initiatives that empowers women whether through justice, science, education and other opportunities. Learn more
---
---
"Hathorway claims to be "just another ethical brand," but I beg to differ. Hathorway encompasses so many aspects of sustainability: Fair-Trade, eco-friendly, organic, beautiful, functional, durable, and also philanthropic! Their dedication to being a sustainable brand without forgetting minimalist beauty separates them from the rest."
- Kristen
---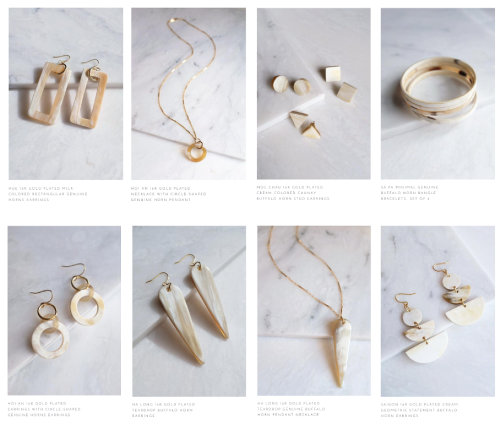 ---
"I'm loving my new rattan earrings by Hathorway! There is so much I admire about this ethical brand. Hathorway handcrafts their jewelry with natural, sustainable and repurposed materials, and 10% of all profit is donated to initiatives and organizations that empowers women! I'm all about this!"
-Nessa
---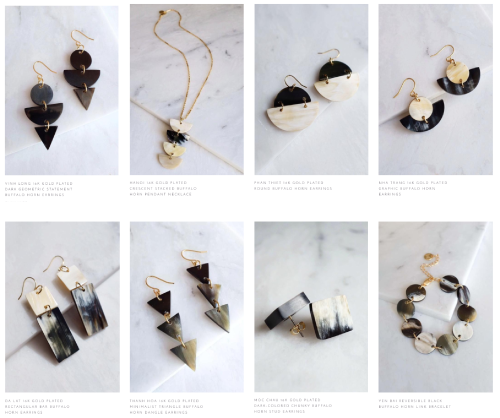 ---
"Each product is carefully handcrafted, of high quality, and elegant. We should all be more conscious of where we shop, how products are made and where materials originate from, which is why I advocate so strongly for Hathorway. What a beautiful, sustainable and ethical company that also empowers women around the world!"
-Dominique
---
See you there!