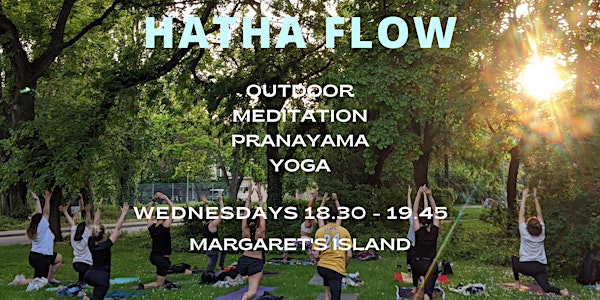 Hatha flow and Sound relax OUTDOOR
Hatha flow & Sound relax
When and where
Location
Hajós Alfréd sétány Hajós Alfréd sétány 1138 Budapest Hungary
About this event
Join the community every Wednesday in Margaret's island for an energizing HATHA YOGA FLOW.
https://doryyoga.wixsite.com/dorayoga/hike-yoga-events
Location: next to the river Danube at the edge of Palatinus Strandfürdő closeby the Ülő lány - szobor (sitting girl statue).
Arrival is at 18.20pm
This is a FULL BODY YOGA practice, what will give you strength, increase your flexibility, improve your focus, get you balanced, calm your mind and keep you centered.
We will do Breathwork and Guided Meditation or Relaxation with Sounds (Tibetan singing bowls / mini Handpan / Shamanic drum) or with soft Meditative Music to complete our session.
Bring your yoga mat/ towel or just use the grass, a bottle of water and mosquito repellent. I will have citronella insents to keep them away too.
Price: 2500huf (paid in cash on arrival)
In case of rain the practice will be held indoor in Liliom street 32, district 9.
Let's come together every week to MOVE, BREATH and RELAX... 💜
Namaste from Dori