HATHA and VINYASA FLOW Yoga workshop presented by PRANAFORCE YOGA and THE PAD STUDIOS w/ TODD INOUYE + ABRIA JOSEPH PRESENT the ALCHEMY OF THE HEART WORKSHOPS

Friday, March 7, 2014 at 7:00 PM

-

Sunday, March 9, 2014 at 10:00 PM (HST)
Event Details






PRANAFORCE YOGA AND THE PAD STUDIOS PRESENT TODD INOUYE + ABRIA 

JOSEPH FOR
the ALCHEMY OF THE HEART WORKSHOPS
HATHA AND VINYASA FLOW YOGA 
WHEN:  MARCH 7th-9th at the PAD Studios 
For questions call 973-768-2084 or email krista.kes@gmail.com
JOIN TODD INOUYE ALL THE WAY FROM VANCOUVER CANADA!!!!

  Don't miss out on a rare opportunity to train with the world class teacher, owner and director of the exclusive Canadian Yogapod studio, and presenter at the Wanderlust Yoga Festival. Todd is a

Yoga Alliance ERYT 500 Certified TEACHER

, and  has l

ed 

hundreds of yoga teacher trainings, classes, programming, and development workshops internationally for OVER 14 YEARS. Highly sought after for his yoga skills and training worldwide, the Pranaforce and the PAD Studios bring this Lululemon Ambassador here to San Francisco for only 3 short days before heading on to his next Teacher Training in Thailand!



ABRIA JOSEPH, originally hailing all the way from the local area of Marin, is owner of Pranaforce Yoga Collective, Lululemon Ambassador, and an infamous Bikram Teacher who travels year round teaching all over the world. He has practiced for more than 14 years and specializes in Hot Yoga and Synergy based practices as Pranaforce Yoga.  He hosts international retreats and Teacher trainings year round and is recruited as a motivational speaker to inspire those around him to "DREAM IT REAL".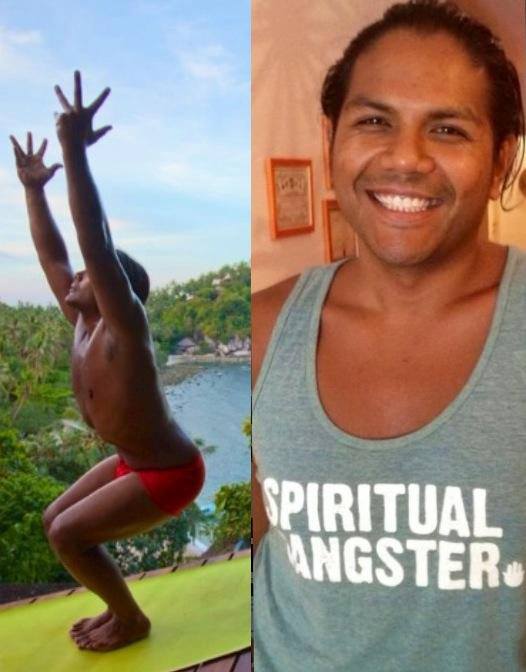 WEEKEND SCHEDULE:
1. Fri Mar 7th |  7:00 pm - 9:00 pm  | $40.00
Dharma: Flammable by Nature | Austerity & Inspiration
Workshop Focus: Twists + Back bends | All Levels
In this 2 hr all levels class, we will explore intention, the fuel behind what we do. In exploring these deeper underpinnings we will also explore how Tapas (austerity and dedication) can be amplified to expedite powerful openings in the body that are both liberating and therapeutic. This class will help you understand deeper more physically powerful postures that invite meaning and motivation off the mat.
2. Sat Mar 8th | 12:30 pm - 2:30 pm | $40.00
Dharma: The Crucible & the Hearth | Defining Boundary, Creating Space
Workshop Focus: Rooting & Hip Opening | All Levels
Grounding, rooting, containing and exploring our form and how we present this moment and future projections into view is what this 2 hr all levels class is all about. We will break down ideas and principles of stabilizing the corners of the body, explain the therapeutic benefits in doing so and by inviting the breath, we will amplify more possibility.
3. Sat Mar 8th |   3:30 pm - 5:30 pm | $40.00
Dharma: Tending the Flame | Dedication & Devotion in Studentship
Workshop Focus: Balances + Standing Poses | All Levels
In this 2 hr all levels class, we will consider and explore the things that keep our passions and curiosities alive. Understanding concepts of beginners mind in everything that we do and creating insight for inspired sustainability. This is an awesome workshop for seasoned practitioners and newbies who are interested in developing deeper and more meaningful practices. Our choice of medium are balances and standing postures that have deep significant meaning through dedication and devotion.
4. Sun Mar 9th |   2:00 pm - 4:00 pm | $40.00
Dharma: Forging & Tempering | Persistence & Longevity
Workshop Focus: Hip Opening + Pranayama (breath work) + Meditation
Time and perseverance, cultivating patience and learning to explore, we become more skillful in the use and application of our tools. In this 2 Hour all levels session we delve into deeper more subtle aspects that honour the body as a foundation. Through intelligent hip opening sequencing and therapeutic understanding we will enable more profound breath work and meditation.
INVESTMENT: SINGLE WORKSHOPS $40
4 SESSIONS INCLUSIVE: $130 SAVE $30
Join 1 or all 4, but be sure not to miss out! 
*Reserve ahead as limited space is available.  
Have questions about HATHA and VINYASA FLOW Yoga workshop presented by PRANAFORCE YOGA and THE PAD STUDIOS w/ TODD INOUYE + ABRIA JOSEPH PRESENT the ALCHEMY OF THE HEART WORKSHOPS?
Contact Pranaforce Yoga
When & Where

The Alchemy of the Heart workshop THE PAD STUDIOS
1694 UNION ST.
SAN FRANCISCO, CA 94123


Friday, March 7, 2014 at 7:00 PM

-

Sunday, March 9, 2014 at 10:00 PM (HST)
Add to my calendar