Description
The Nikkei National Museum invites you to join for the opening of the Hastings Park 1942 Exhibit Opening & Commemoration
1:00pm - Opening remarks with special guests
1:30-4:00pm - Mingling, tea and other refreshments served
In early 1942, over 8,000 Japanese Canadians were incarcerated at Hastings Park in East Vancouver before being sent to internment sites in the BC interior or to work camps across the country. The Nikkei National Museum's Hastings Park 1942 exhibit is a collaboration with performance artist Yoshié Bancroft of Universal Limited, to produce an experiential, dramatic glimpse into that tragic episode of Canada's history.
Hastings Park 1942 will be installed at Nikkei National Museum from September 30, 2017 to January 18, 2018. Live performances will be featured in the museum's gallery as part of the exhibit programming.
For more information about upcoming exhibit events and programming, please visit our website.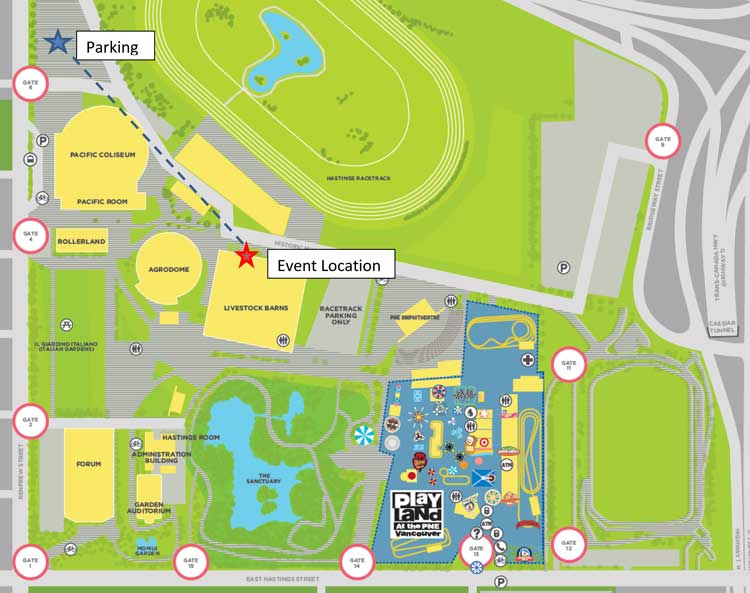 ---
The Hastings Park 1942 exhibit is centered around a contemporary performance piece titled JAPANESE PROBLEM. This piece invites an audience into a stall, which residents have turned into a temporary home and place of wonder, as they are filled with the uncertainty of their next destination.
The work exists in the contemporary moment simultaneously where evidence of Hastings Park's former tenants has been erased, where survivors are uncertain if they want their names included in a memorial, and where refugees to North America are being treated in a fashion that is terrifyingly familiar.
Hastings Park 1942 & JAPANESE PROBLEM explore a collective memory that we can and must learn from so as to never repeat.
---
JAPANESE PROBLEM performances will also be taking place inside of the Livestock barn at 2:15pm & 3:15pm.
Limited space is available for each performance.
Please note: If you would like to see the JAPANESE PROBLEM performances, a separate ticket is required from Universal Limited.
Reserve your ticket in advance for the performancne online with Universal Limited. Admission to the show is by donation.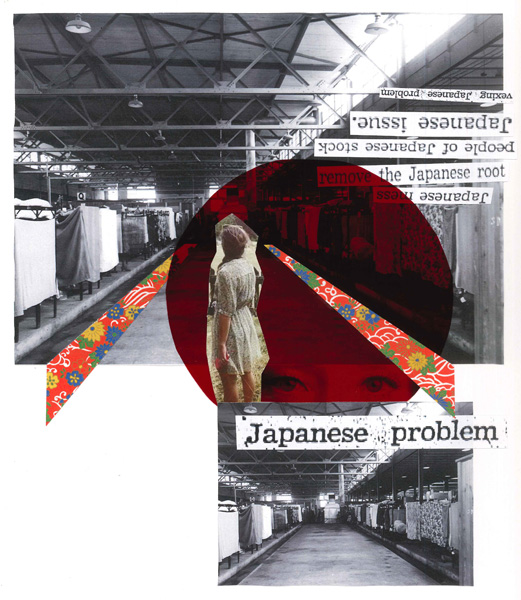 For more information:
Hastings Park 1942 exhibit | centre.nikkeiplace.org
JAPANESE PROBLEM | www.japaneseproblem.ca
Hastings Park Education Project | hastingspark1942.ca