Description
The Nikkei National Museum invites you to join for the opening of the Hastings Park 1942 Exhibit Opening & Commemoration
Saturday, September 30, 2017 @ PNE Livestock Barn
1:00-2:00 pm – Opening Ceremonies
2:00-4:00 pm – Tea, refreshments and mingling
2:15 pm – JAPANESE PROBLEM performance (SOLD OUT)
3:15 pm – JAPANESE PROBLEM performance (SOLD OUT)
4:15 pm – JAPANESE PROBLEM performance (SOLD OUT)
Opening Ceremonies
Sherri Kajiwara – Master of Ceremonies, Director-Curator of the Nikkei National Museum & Cultural Centre
Ann Whonnock – Welcoming, Squamish Nation
Judy Hanazawa, Hastings Park Committee
Ron Kruschen, Vice-President of Nikkei National Museum & Cultural Centre Board of Directors
Consulate-General Okai, Consulate-General of Japan
Councillor Kerry Jang, Vancouver City Councillor
Honourable Shane Simpson, MLA for Hastings-Sunrise
Councillor Raymond Louie, Chair of Pacific National Exhibition Board of Directors
Lorene Oikawa, President of the Greater Vancouver Japanese Canadian Citizens Association & Vice-President of the National Association of Japanese Canadians
Mary Kitagawa, Former Hastings Park internee
Yoshié Bancroft & Joanna Garfinkel, Universal Limited & Co-creators of JAPANESE PROBLEM
---
As a reminder for Saturday's event, please arrive by 12:45pm, as the event will start at 1pm. More details below:
MAP
Below is a map to show you where the event will be taking place. We will be located outside of the Livestock building, across from the entrance of the Hastings Racetrack.
The parking lot and the bus loop are both a 5-10 minute walk to the Livestock building.
PARKING
Enter from Gate 6 (off of Renfrew st) to access event parking. Guests for our event will receive complimentary parking.
Please inform parking attendants that you are here for the Nikkei National Museum's Hastings Park commemorative event as there is paid parking in effect for guests at the racetrack.
PUBLIC TRANSPORTATION
The #16 & #210 busses will take you to the PNE Coliseum bus loop.
ACCESSIBILITY
There is a ramp to entrance of the building. We will have chairs reserved for elders. We will be partially outdoors under a tent. Please dress for the weather.
SOCIAL MEDIA
Please share your photos with us! The exhibit hashtag is #HastingsPark1942 and Nikkei National Museum can be found on twitter @nikkeimuse and instagram @nikkeimuseum.
PERFORMANCE OF JAPANESE PROBLEM
Performances for this event are entirely sold out. We are sorry to say that if you did not receive a personal confirmation of your specific afternoon showtime to see the performance, you do not have a spot at this show.
If you would like to see the JAPANESE PROBLEM performance, we invite you to watch the special video installation of this intimate performance in our museum gallery from now through January 2018. Gallery entrance is by donation.
---
In early 1942, over 8,000 Japanese Canadians were incarcerated at Hastings Park in East Vancouver before being sent to internment sites in the BC interior or to work camps across the country. The Nikkei National Museum's Hastings Park 1942 exhibit is a collaboration with performance artist Yoshié Bancroft of Universal Limited, to produce an experiential, dramatic glimpse into that tragic episode of Canada's history.
Hastings Park 1942 will be installed at Nikkei National Museum from September 30, 2017 to January 18, 2018. Live performances will be featured in the museum's gallery as part of the exhibit programming.
For more information about upcoming exhibit events and programming, please visit our website.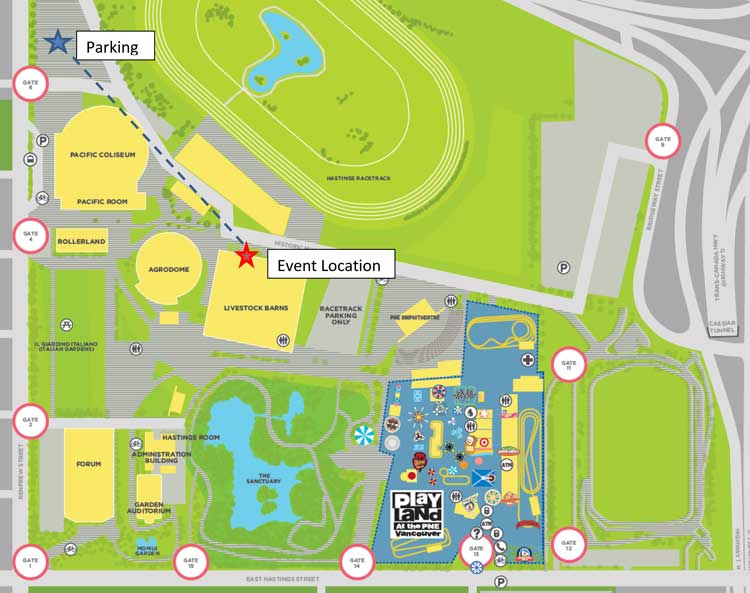 ---
The Hastings Park 1942 exhibit is centered around a contemporary performance piece titled JAPANESE PROBLEM. This piece invites an audience into a stall, which residents have turned into a temporary home and place of wonder, as they are filled with the uncertainty of their next destination.
The work exists in the contemporary moment simultaneously where evidence of Hastings Park's former tenants has been erased, where survivors are uncertain if they want their names included in a memorial, and where refugees to North America are being treated in a fashion that is terrifyingly familiar.
Hastings Park 1942 & JAPANESE PROBLEM explore a collective memory that we can and must learn from so as to never repeat.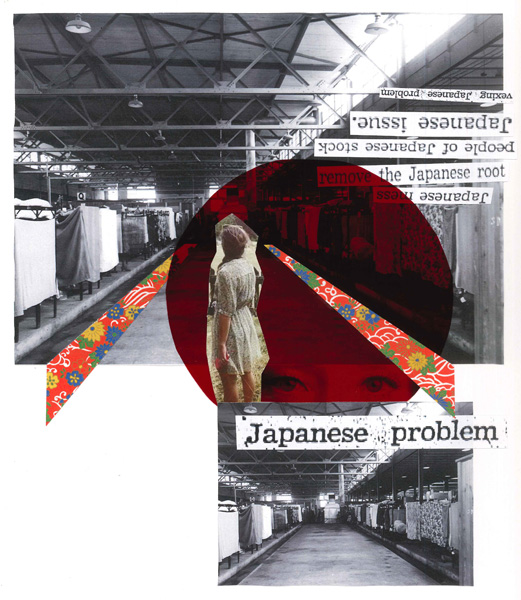 For more information:
Hastings Park 1942 exhibit | centre.nikkeiplace.org
JAPANESE PROBLEM | www.japaneseproblem.ca
Hastings Park Education Project | hastingspark1942.ca