Has Science Made God Irrelevant? - Scientific Evidence for a Creator
Actions and Detail Panel
Has Science Made God Irrelevant? - Scientific Evidence for a Creator
Fri, April 28, 2017, 6:30 PM – 8:30 PM PDT
Description

---
MUST REGISTER TO ATTEND
---
Has Science Made God Irrelevant? - Scientific Evidence for a Creator
Do you see faith and science as incompatible? Is faith in God irrational and non-scientific?
Today's cultural narrative has attempted to pit faith and science against one another, leaving in its wake a generation of emerging adults who are increasingly pressured to choose either Christianity or science in pursuit of truth. This categorical dichotomy is polarizing and false. This event is an opportunity to experience richer engagement between faith and science, and provide a basis on which to engage meaningful dialogue on this topic with friends, co-workers, young children, and others. Generations must continually be awakened to wonder at the mystery of God via science. The young adults of Bethany are motivated to host this program in order for current & upcoming generations to understand more about God as we come to understand the cosmos.
We hope you will join us as our featured scientist presents on "God & Big Bang Cosmology: Scientific Evidence for a Creator".
About Leslie Wickman, PhD
Dr. Leslie Wickman is an internationally respected research scientist, engineering consultant, author, and inspirational speaker. Born and raised in the Pacific Northwest, she graduated magna cum laude with a Bachelor of Arts in Political Science from Willamette University in Salem, Oregon. She later earned a Master's degree in Aero/Astro Engineering, as well as a doctoral degree in Human Factors and Biomechanics, from Stanford University. For over a decade she worked as an engineer for Lockheed Martin Missiles & Space in Sunnyvale, CA. While there, she had the opportunity to work on NASA's Hubble Space Telescope and International Space Station Programs, and received commendations from both NASA and contractors for her contributions. During this time, she was designated as Lockheed's Corporate Astronaut. Following Lockheed Martin, she moved to WET Labs in University City, CA, where she was instrumental in the development and programming of the Fountains of Bellagio in Las Vegas, NV. She also spent several years working as a research scientist with The RAND Corporation in Santa Monica, CA, on technical and political aspects of various national defense issues. After spending the last fifteen years in academia, she is excited about her new role as Executive Director of the American Scientific Affiliation, as the organization seeks to promote the thoughtful dialog between science and faith. In addition, she serves as an engineering specialist on various aerospace projects. Currently, her primary research project involves investigating the effects of climate change on national security issues.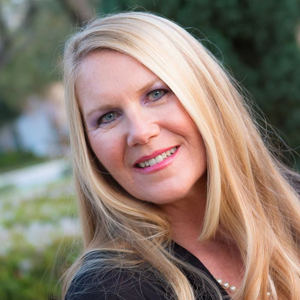 What is Wonderful Works?
This talk marks the 1st in a series of presentations for Bethany's project titled, 'Wonderful Works'. Wonderful Works is a project created from a team of young adults at Bethany who seek to promote thoughtful dialoge between science and theology. The mission of Wonderful Works is to shape an existing emerging adult generation while cultivating a future generation who is solid in its understanding of theology and science as allies. For more information or questions about the project, contact brandon@bethanyonline.net or the Event Organizer.
STAY TUNED...this project seeks to bring in experienced people who are doing the science, and can lead informed discussions for young adults and the general public about scientific discoveries. MORE of these events are coming soon...be sure to FOLLOW US!

Location & Parking:
The event will be held at Bethany: 763 N. Sunset Avenue, West Covina | 91790 (on corner of Sunset Ave & Badillo Ave)
Building: Anderson Hall (building is viewable from parking lot)
Parking: Parking is available in the lot North of the Sanctuary
FAQs
Are there minimum age requirements to enter the event?
No. Minors should be accompanied by an adult.
What is the dress attire?
Casual.
Why must I register?

Each person in your party must be registered to attend this event. We would like to create the best environment possible for our attendees, and the ability to anticipate your attendance will help us achieve this goal.