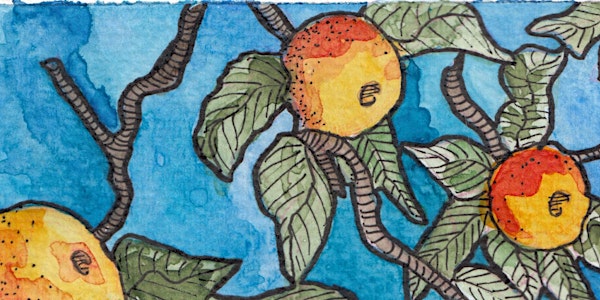 Harwood Art School: Watercolor Basics with Abigail Butler
Join teaching artist Abigail Butler for this online class
About this event
Art School at Harwood Art Center
Harwood's Spring 2021 Art School classes will be entirely online. These classes are available to anyone aged 16 and older.
There are two "tracks" available:
Sign up for self-directed on-demand access to video lessons
Sign up for acess to self-directed on-demand video lessons and Zoom meetings with the teching artist and other students
ABOUT THE CLASS
Class Description
Get a good understanding of the tools, materials and applications of watercolor. Learn how to apply paint to achieve the visuals that you are looking for and get instruction on how to best start your journey to utilizing watercolors to the fullest extent!
Class Dates
April 7- April 21, 2021
Videos will be available Mon. April 5, 2021
Optional Zoom Dates (limited spots available - must register):
Wed. 4/7/2, 7-8pm MDT - First Zoom meeting
Tues. 4/14/21, 7-8pm MDT - Zoom check-in
Sat. 4/21/21, 7-8pm MDT - Final Zoom meeting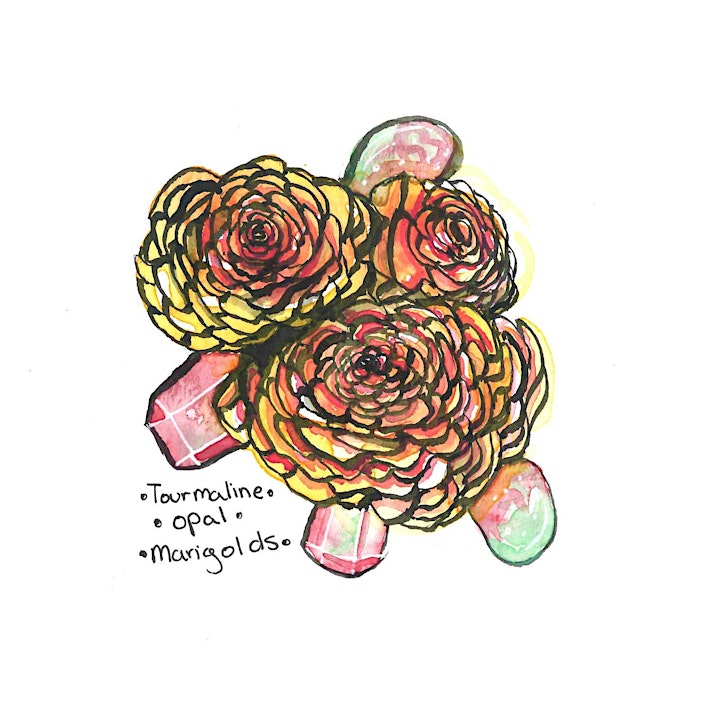 Materials/Supply List
It will be cheaper to purchase from Hobby Lobby, especially during sale weeks but I am also including item numbers for www.dickblick.com supplies just in case (in parenthesis when available). Blick is pretty fast to ship but I don't recommend ordering later than 3 weeks ahead of time. You can also pick and choose supplies from both places or go to Artisan or Michaels. I will keep the class loosely based on the materials. I mainly want you to get a good feel for pricing as watercolor is considered an expensive medium and a good feel for using different papers.
Paint
Pick One or more, I will explain why I recommend Sakura Koi but any of these will work fine for this class.
OR
Sakura Koi Watercolors (Recommended)
OR
Masters Touch Watercolor Half Pan Set of 12
OR
Camellia Student Watercolor Set
Paper
You may choose to purchase a sheet, But I never feel like they are properly used so I find that it is best to purchase cold press paper as a pad, but you can buy a sheet if you feel that is what is groovy with you. Hot Press paper pads are difficult to find in New Mexico, For the sake of this class please purchase a sheet of Hot Press paper from Canson. I will explain why I made this decision during the class. You will need the pad or the sheet as well as the other two types of paper.
Canson XL Watercolor Pad (Any Size)
OR
Canson 300lb Cold Press Sheet
As well as
Canson 140lb Hot Press Sheet
As well as
Strathmore Cold Press Pad (Any Size)
Brushes
Please make sure to purchase round brushes with soft bristles or you may have some difficulty with this class.
Fine Touch Brush Set Round (Synthetic Bristles Preferred)
Other Supplies
These will be explained during the project portions of the class.
An old cup for rinsing your brush
Salt
Tissues, toilet paper (LoL) or paper towels
Straw
Blow Drier (Not required)
White Crayon
Plastic wrap
Pencil
Pen
Floral and/or Fruit photos (Anything on your phone is fine and anything printed is fine. It must have color)
About the Teaching Artist
Abby Butler has been painting with watercolors since 2009 and is always excited to share what she has learned about the medium. From landscapes to portraits to comic illustration, Abby has stretched and continues to stretch her artistic muscles to learn the most exciting ways to spread paint on paper.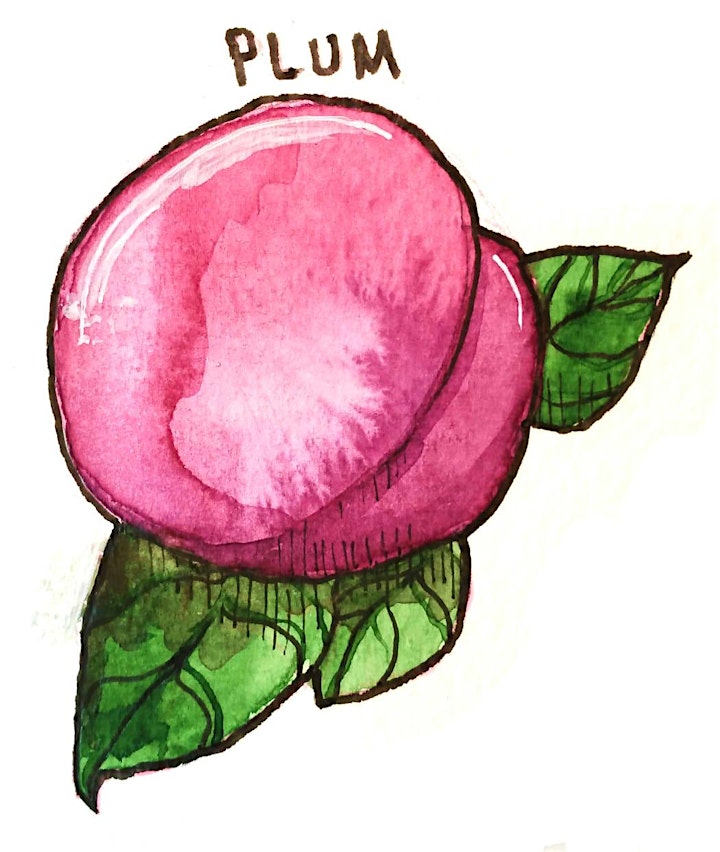 PAY WHAT YOU CAN?
In the past, we've offered Art School as tuition-based programming ranging from $30-$260 depending on the class and were able to use this funding in part to support our free community-based programming. We're fortunate this fall to have grant funding from New Mexico Arts and the City of Albuquerque to pay our teaching artists to develop classes for our Art School program, though we do not have financial support for other aspects of the program and administrative costs. Attendees have been contributing between $5 and $150 for our classes. Anything that you are able to contribute is greatly appreciated and will be used to support Harwood's programming which is all currently being offered to the community either for free or following a pay-what-you-can.
QUESTIONS?
Contact Dani Belvin - dani@harwoodartcenter.org