Description
An Open-House Style Home Tour of Multiple Modern Homes in Denver's Harvey Park Neighborhood, Preceded by a Talk About their Design
and History
About the Tour
Homes will be open 10am-1pm. The tour will include several Cliff May Homes, prefabricated houses designed by California designer Cliff May and architect Chris Choate, and one Carey "Holiday Home," designed by Denver architect Norton Polivnick.
Check-in at 2545 S Lowell Blvd or at the preceding talk prior to heading to the homes. You will be able to purchase tickets at the check-in locations on the day of the tour.
About the Talk
Enhance your tour experience . . . Harvey Park historian Atom Stevens will be giving a special talk preceding the tour from 9-10am diving into detail about the history of the Cliff May Homes and Carey Holiday Homes in Harvey Park, including a discussion about the unique characteristics of the Cliff May-Chris Choate Pre-Fabricated system. Visual aids will include vintage ads and brochures, photographs, scale models, and more!
The talk will take place at 9-10am at:
Bear Valley Library
5171 W Dartmouth Ave
Denver, CO 80236
Good to Know
You have three ticket options for this event:

$10 - 10am Open-House Home

Tour Only

$12 - Enhance your experience with the 9am Talk and 10am

Open-House

Tour and save $3
$5 - Admission to the 9am

Talk only

Please arrive as close to the tour start time as possible. All homes will close promptly at 1pm, and visitors will be asked to leave at that time. Don't miss out by arriving

too late!

At check in, you will receive a map of the house locations. Please don't skip check-in! If you are participating in the talk, your check-in will take place at that location.

If you are participating in the talk, please arrive before 9am. We plan to start the talk as close to 9am as possible to allow attendees that are participating in the tour as much time as possible to see the homes. The talk will take place at:
Bear Valley Library
5171 W Dartmouth Ave
Denver, CO 80236
Additional Background
The Rocky Mountain Cliff May Homes are a collection of 170 modest post-and-beam homes, constructed using a patented pre-fabricated system designed by California home designer Cliff May (called the "father of the modern ranch home") and architect Chris Choate
Several thousand of these unique ranch homes were erected across the country, concentrated mostly in California. The homes in Denver's Harvey Park are significant for being the largest such collection of homes outside of California, and with many being in outstanding condition.
Characterized by their private outdoor living rooms created in combination with the house and high fences, Cliff May pre-fabs are characterized by post-and-beam construction, walls of glass creating a strong indoor-outdoor connection, open modular planning, and glass gables that make the low-slope roof appear to float over walls of the house.
The Carey "Holiday Homes" are a group of 135 mid-century modern homes designed by Denver architect Norton Polivnick and built by developer Lou Carey. With brick exteriors, integrated carports, vaulted ceilings, and optional basements, they were a classic, yet in many ways, a unique offering among modern homes in Denver.
Like most mid-century modern homes, the Cliff May Homes and Carey Holiday Homes are best experienced inside and out to understand why these small homes are some of the most interesting and unique you'll find in Denver. This is your chance to see it all by way of an open house tour of multiple homes in the neighborhood.
Presented as part of Denver Modernism Week 2018 in partnership with: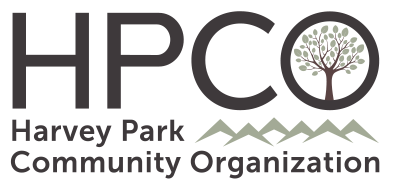 Net ticket proceeds from this tour and talk will be donated to support Harvey Park Community Organization scholarships. Merit based scholarships are awarded annually to graduating college-bound high school seniors living in Denver's Harvey Park Neighborhood.