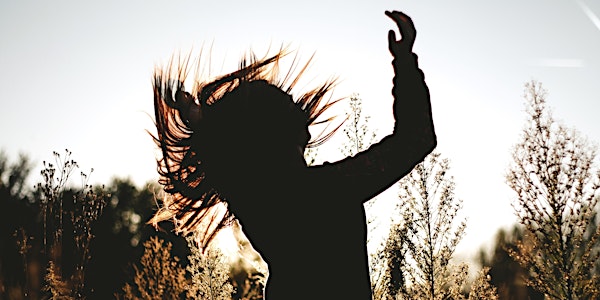 Harvest Migration - Afternoon Sessions
Join us for this six-week, intentional journey of regenerative farming of our body and soul for full life embodiment.
Refund Policy
Contact the organizer to request a refund.
Eventbrite's fee is nonrefundable.
About this event
The Harvest Migration is an immersive program created to support the excavation of our internal landscape and invite any thoughts + emotions churning beneath the surface to gently rise and dissolve prior to heading into the winter season of rest and recovery.
Through personal practices, connection to both community and nature and plant-based rituals each woman will cultivate ease within her individual frequency.
Join us in exploring, unfolding, and soaring into what it means to live a life deeply connected and in love with your body, mind, and spirit.
As a Flock we will sharpen our intuitive navigation with shadow work, lineage healing, embodied movement, and a Rapeh ceremony all grounded and lead by authentic connection with each other.
This series includes:
Six workshops
Shadow of the Feminine | @zwickerhealingarts
Lineage Work | @mysoulcentered
Rapeh Ceremony | @sol.alignment
Supported integration | @hey_birdie_co
Embodied movement
Hey Birdie field trips
Discounts for future Hey Birdie flights
Renewed depth of connection to self and like-minded women
A safe + fun space to fully come as you are
Hosted by Hey Birdie a collective of women on a mission to live a fuller life, who together with a community of women's wellness experts, have curated a whole-person transformational experience for local women ready to take living to the next level.
Payment plans + options available.
Schedule a discovery call (aka birdcall)here to learn more!
MEET YOUR MIGRATION GUIDES:
Sydney Zwicker: Zwicker Healing Arts
Sydney Zwicker, founder of The Sovereign Pelvis, is a bodyworker and women's health mentor based in Denver, Colorado. Her intention is to give clients and students the tools to journey into wholeness. She believes there is no one way, nor right way to heal. It's a little bit of this, a little bit of that, and a whole lot of courage.
Her passion is to be a catalyst in shedding the stigma of the female-lived experience. Through embodiment practices, such as Qoya, Holistic Pelvic Care and Women's Health Massage, Sydney offers clients the tools to reclaim their personal essence and embody their truth. She believes that education is the key to empowerment and that chronic pain and fatigue often stems from not knowing things could feel different.
WEBSITE: www.zwickerhealingarts.com
IG: @zwickerhealingarts
Natalhie Ruiz: Sol Alignment
Natalhie is a certified, trauma-informed coach, energy healer and Shaman's Apprentice. She has chosen to walk the Shamanic path in honor of her Peruvian heritage and ancestors. She has worked with Shamanic Healing for over 3 years and has guided people from all backgrounds in both individual and group sessions as well as plant medicine ceremonies. She coaches both healing and spiritual journeys incorporating rapeh medicine. She has assisted in plant medicine ceremonies around the country and the Peruvian jungle.
WEBSITE: www.solalignment.org
IG: @sol.alignment
Ariela Halevi: My Soul Centered
Ariela is a Master Healer specializing in Intuitive Healing, Kabbalah Healing, Energy Medicine Healing and Ancestral Healing, empowering people through learning the language of their heart, healing their wounds, and living the magic of their soul. Ariela has experienced a journey of awakenings that has shifted her life from doubt and disconnection, to wholeness, intuition and a deep connection with Source as her guide. She has spent twenty years guiding thousands of women from all religions, spiritual traditions, and backgrounds in how to heal themselves, listen and act from their intuition, connect to their guides and find deep internal peace.
WEBSITE: www.mysoulcentered.org
IG: @mysoulcentered