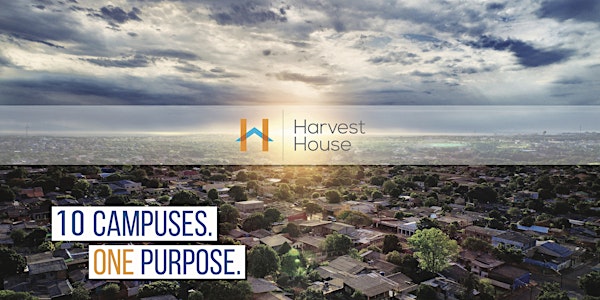 Harvest House Community Tour
Witness the power of our programs up close. Join us for a tour!
When and where
Location
Life Enrichment Campus 3650 17th Street Sarasota, FL 34235
About this event
Have you seen what we do? Come visit with us!
We'll go around on an air-conditioned van to 9 of our Sarasota campuses. You'll learn more about homelessness and addiction, and how Harvest House is working around the clock to address these issues in our community.
RSVP now - space is limited! 
If you're looking for a program application, please visit harvesthousecenters.org. If you'd like more information on how to become a client, give us a call at (941) 953-3154. 
Please note: Tours are offered at a reduced capacity to accommodate social distancing guidelines.
Tour will leave from our Life Enrichment Campus (Big blue building) at 3650 17th Street, Sarasota.
• Please feel free to park anywhere on site, follow the signs towards the big blue building.
• We will ride on our 10-passenger air-conditioned van.
• We will drive around 9 of our Sarasota campuses, with one stop at the Youth Center for a brief presentation (bathrooms available at this stop).
• The van will leave promptly at 12:30 PM; if you are running a few minutes late, please reach out to Emilie Campos at 941-500-2939.
• Water will be provided throughout the tour.
We appreciate your interest in learning more about Harvest House and look forward to meeting you!